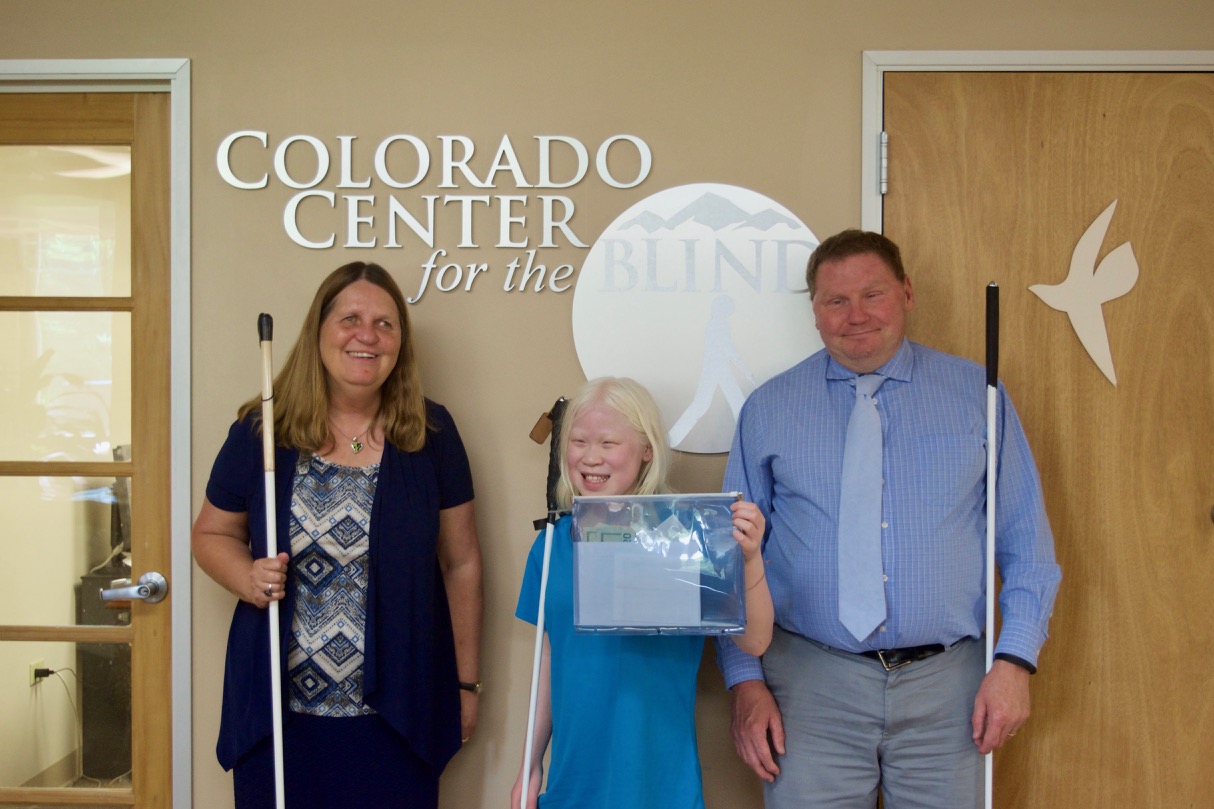 Chloe and her dad Scott stopped by the Center on Monday. Some might remember that Chloe was having a big party at Denver's Washington Park on Sunday, August 4. The idea – Chloe's idea – was to raise funds for the Colorado Center for the Blind.
Chloe knows a little about CCB. She has been a student in our Confidence/BELL Camp going back a number of years. Going into 6th grade this year, she helped out as a Junior Counselor at the camp in June, which works with 5 to 10-year-olds. So, she was helping out the younger kids with Braille, lunch, traveling on adventures (there were a lot of trips to the swimming pool), and more.
And then Chloe joined our Challenge and Adventure group, which involved plenty of sports, fitness and yes, adventure.
That's the backdrop for her stop by the Center on Monday. This party, which invited friends and family to come, get a grilled burger or hot dog, and just hang in the park and have some fun, was a big success. She presented $3,000 to Director Julie Deden!
Wow! What can you say?
"Thank you so much," is what Julie said, with an assurance that we'd be spending this money for more youth programs.
Look out, 6th grade, Chloe is coming!