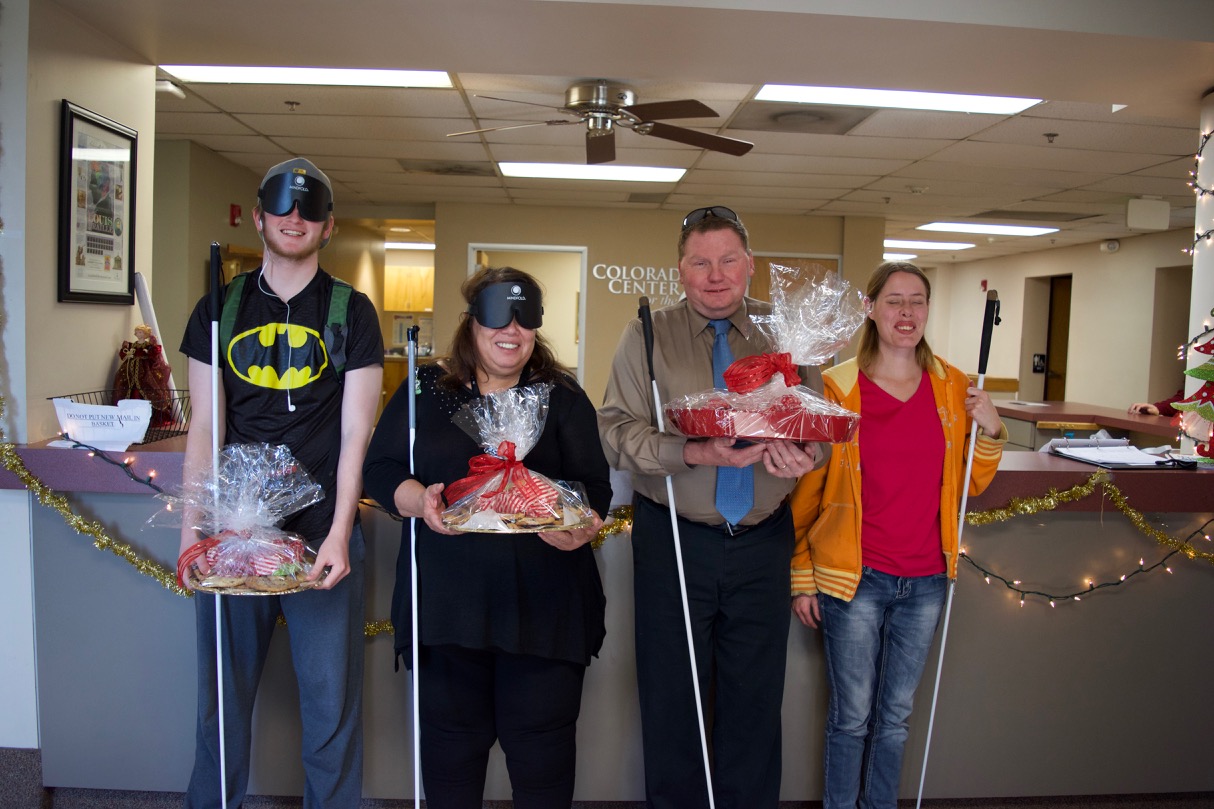 The holidays are here! Today Students and staff set out to deliver treats to our friends across the City of Littleton. Of course, the cookies andpeppermint bark were all made by our very own students. Blind people give back, too!
The first deliveries were to the City of Littleton's City Manager's office, Public Works and Police Departments. Assistant Director Brent Batron led that expedition to say thanks to officials of the city that has welcomed us for the past 18 years.
Later in the afternoon, Home Management Instructors Maureen, Delfina and Dishon took treats to staff at Target on West Bowles Ave. Our students regularly shop there. In fact, after the delivery they did some holiday shopping with their instructors.
Tomorrow Chris Kinney will deliver some more treats to Bed, Bath and Beyond which has generously given us a grant of weekly boxes of goods. This has helped us get all new pillows in our apartments, shower curtains and sheets.
Back at the Center today, there was a flurry of other activities. We'll share those in the next couple of days.