Founded in 1988, the Colorado Center for the Blind is a world-renowned training center located at the foot of the Rocky Mountains in Littleton, Colorado, about 13 miles south of Denver.
Grounded in the National Federation of the Blind's positive philosophy of blindness, the Colorado Center for the Blind provides innovative teaching techniques, daily challenges and self-confidence that are the building blocks of independence, opportunity and success. Day after day, year after year, blind students leave the Colorado Center for the Blind's training program as living examples of the NFB's motto: "With effective training and opportunity, blind people can compete on terms of equality with their sighted peers."
CCB Programs in Action! Click for a larger view.
Upcoming Events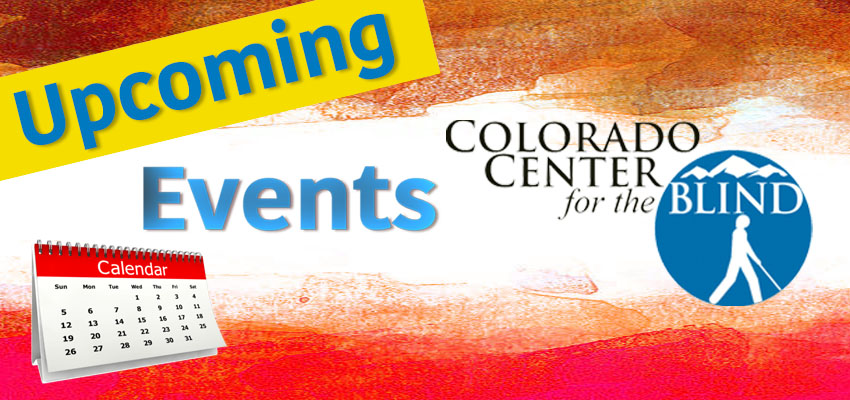 View our Full Events Calendar
top
Up
Latest News …
By Julie Deden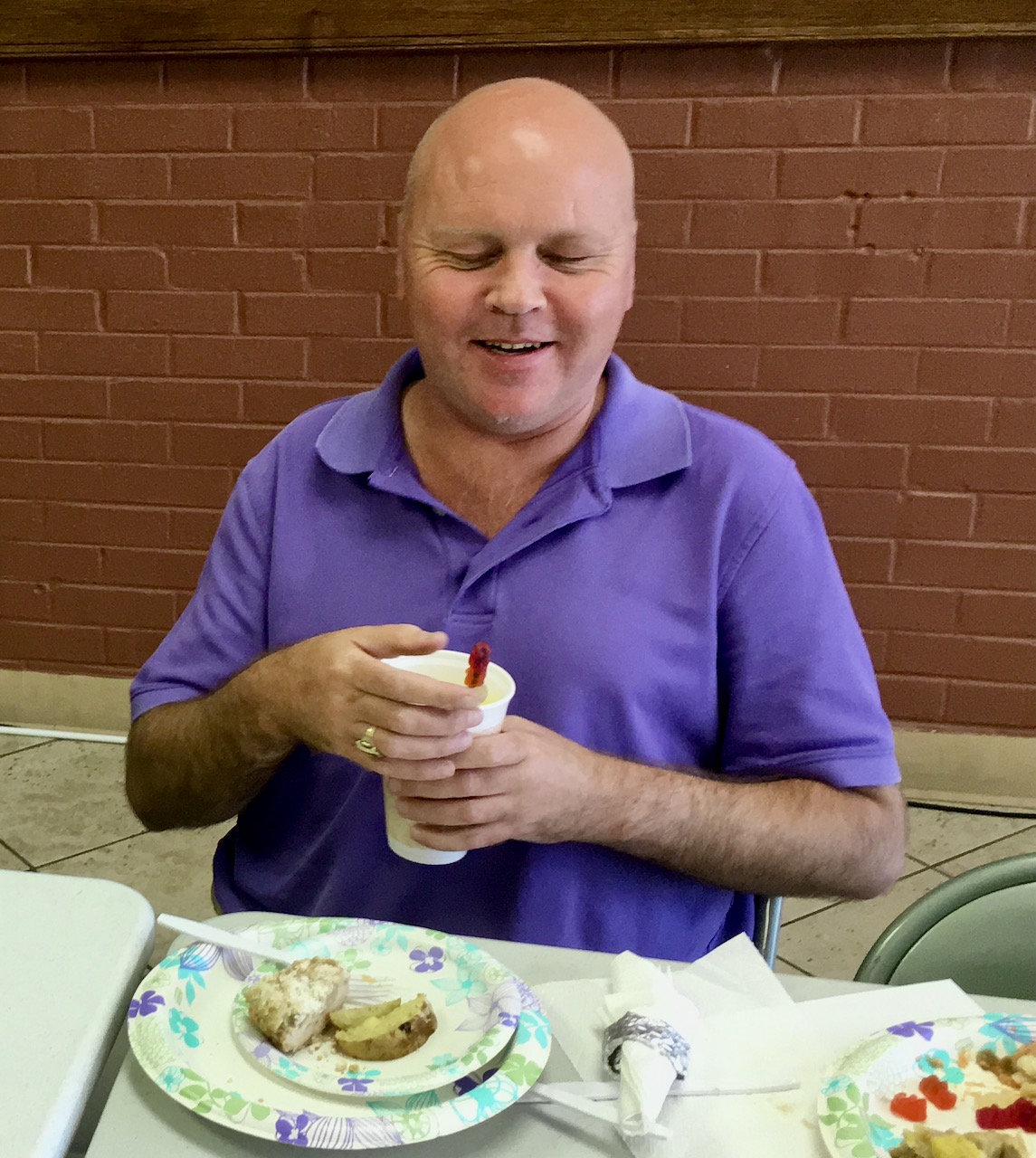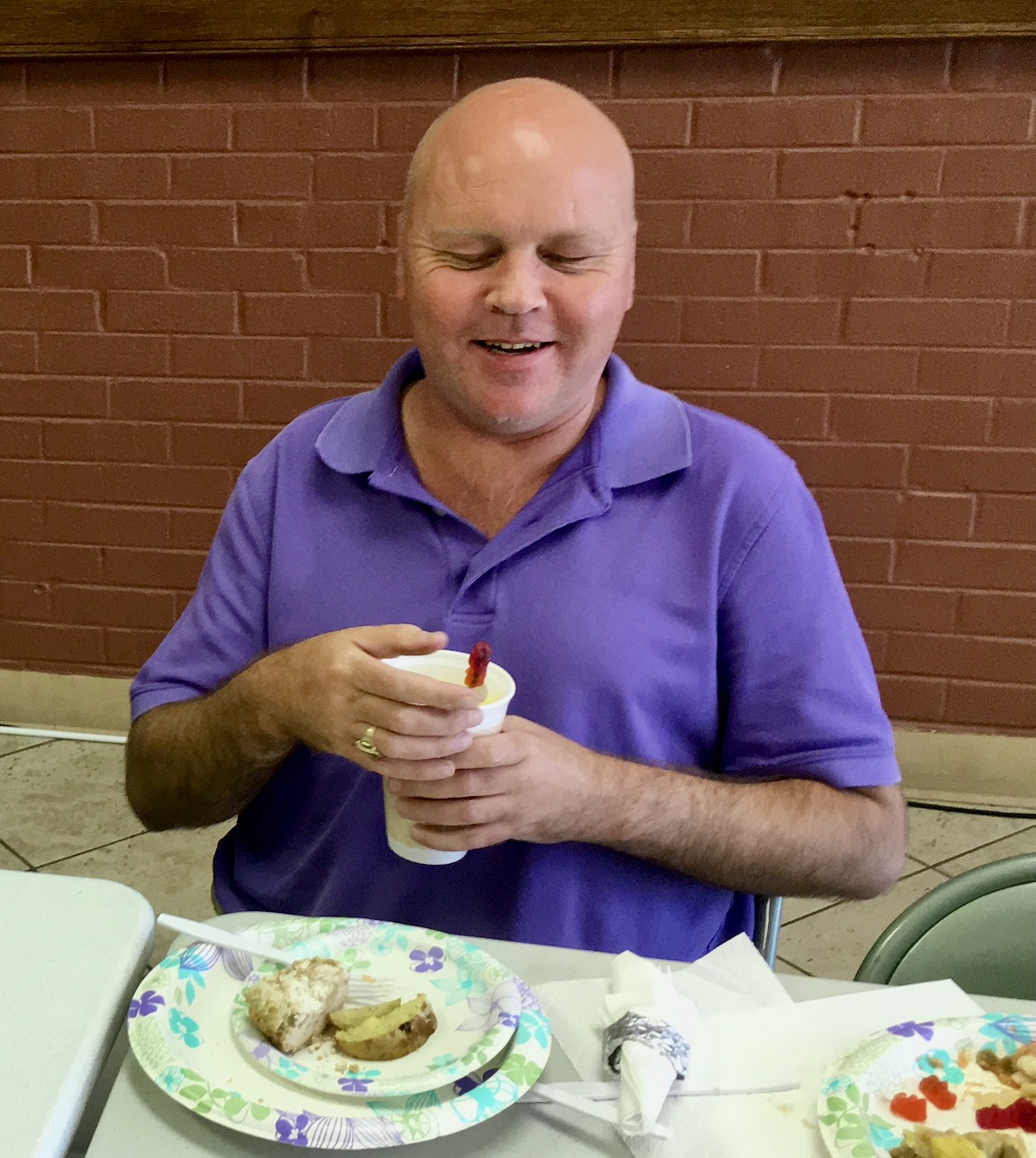 For the past 16 years when you called the Center, you would talk to Robert. His welcoming voice was the hallmark of the Center and our NFB office.  Shortly after the first of the year, Robert let us know that he'd decided to move to Canon City to be close to his family. He had planned to leave at the end of April, and we hadn't even made a public announcement. And then the center had to close down daily operations due to COVID-19. As we all shifted to working from home and daily Zoom calls, Robert took to the phone and began calling our most recent alumni to see how they were faring under the new, extreme conditions. But that certainly wasn't a new role for Robert, as many former CCB students already know.
My office is right off of the lobby area. I always loved hearing Robert speak with callers who had recently lost their vision. Robert was reassuring, understanding and encouraging. He shared his story with others so that they could realize that their life was not over. So many people decided to attend training at the Center because of long talks that they had with Robert. Robert's passion always shone through.
On senior group days, Robert would ask each group member how they were doing and welcome them with a smile. Many of the seniors enjoyed teasing Robert when they arrived. Robert was also more than happy to walk back to the senior resource room with a visitor, getting to know them on the way. Robert knew everyone's voice even if he had just recently met them. No one could get past the front desk without Robert knowing who it was!
Each day I felt welcomed by Robert as we all did. Not only did he ask us how we were, but he truly cared how we were doing, and this was conveyed through his actions.
The Center is based on positive role modeling and high expectations. Robert certainly had high expectations of our students. He was clear with a student if he felt that student could do better, and spent a lot of time challenging them to follow through and work hard.
Over the years, Robert taught so many students how to work at the front desk. His teaching manner was outstanding. Students learned how to take calls, give referrals and look up information.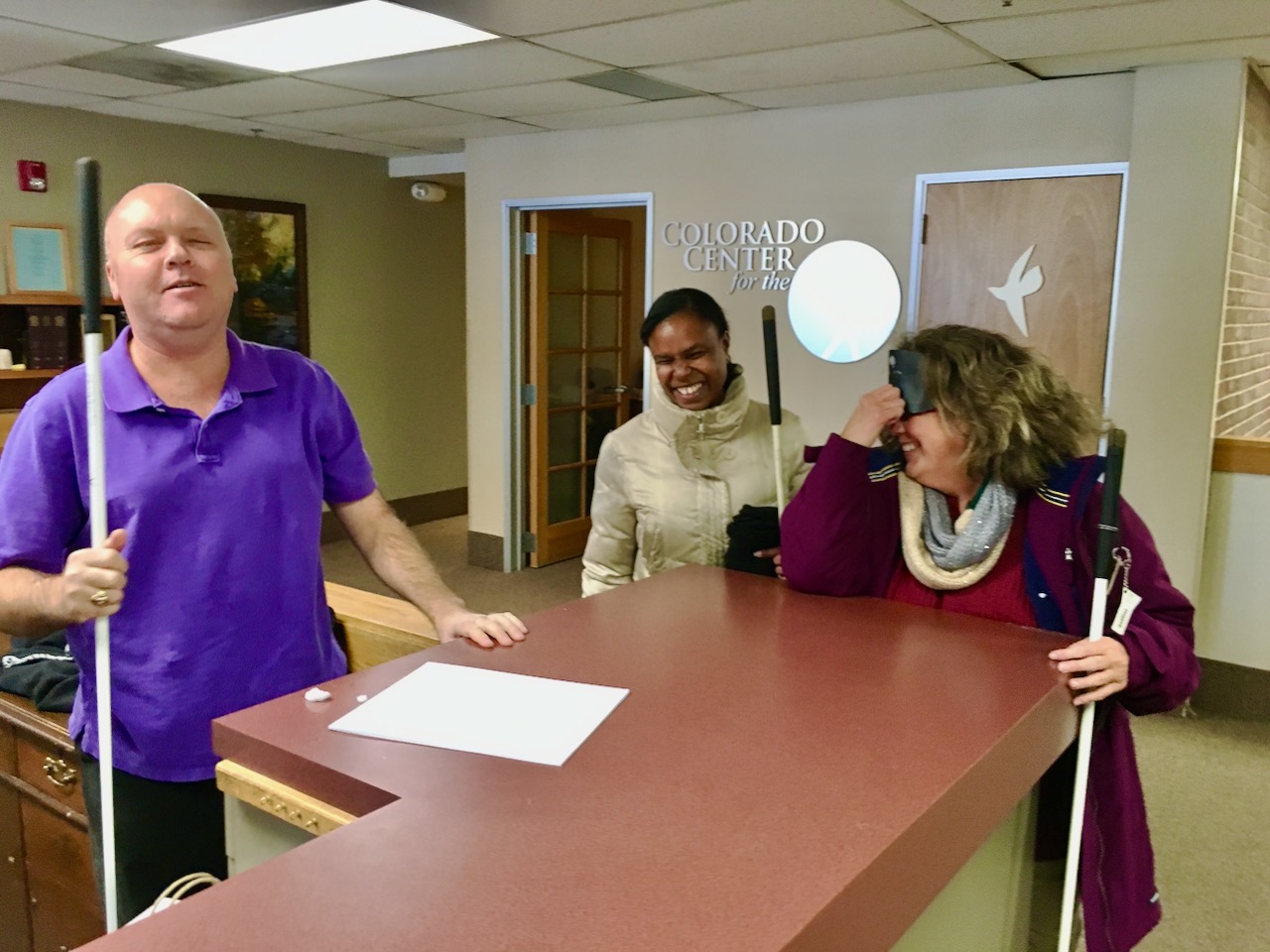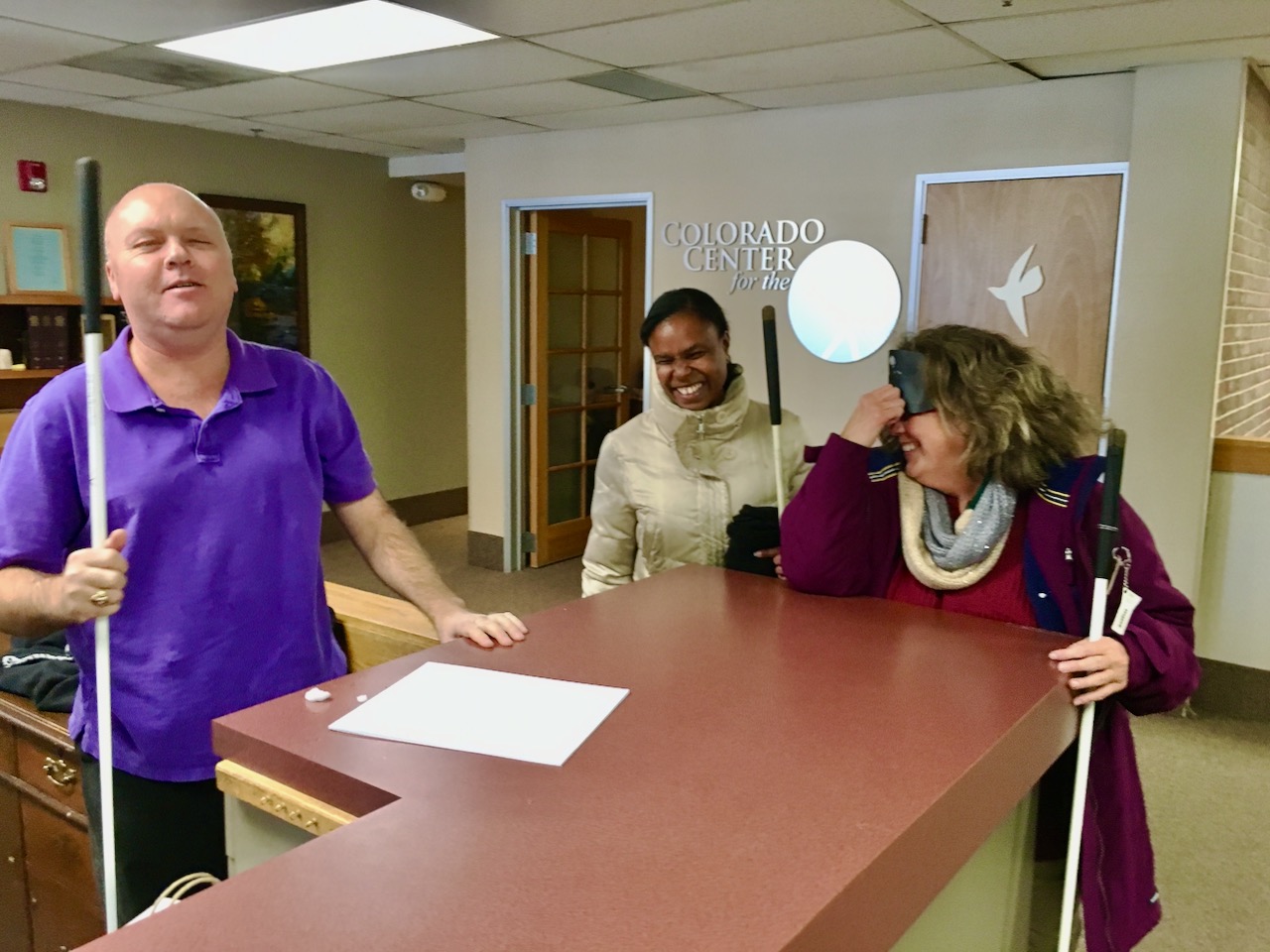 Our volunteers always felt appreciated by Robert. He never hesitated to call a volunteer to drive to the airport, drive for rock climbing or skiing or find someone who could do some reading. Robert built our volunteer program and we know that we could not do all of the things that we do if it were not for our dedicated volunteers.
Robert is looking forward to his new home in Canon City where he will be closer to family, and he plans to look for work when he arrives. Even though Robert is leaving the Center, he is not leaving us. We will continue to benefit from his love, passion and dedication through his work with the National Federation of the Blind of Colorado. Robert has often said that he has been motivated in his work by the desire to give back to others some of what the center and the NFB have given to him. But it simply isn't possible to measure what Robert has given to so many over the past 16 years. I wish Robert the very best and look forward to seeing what the future brings him!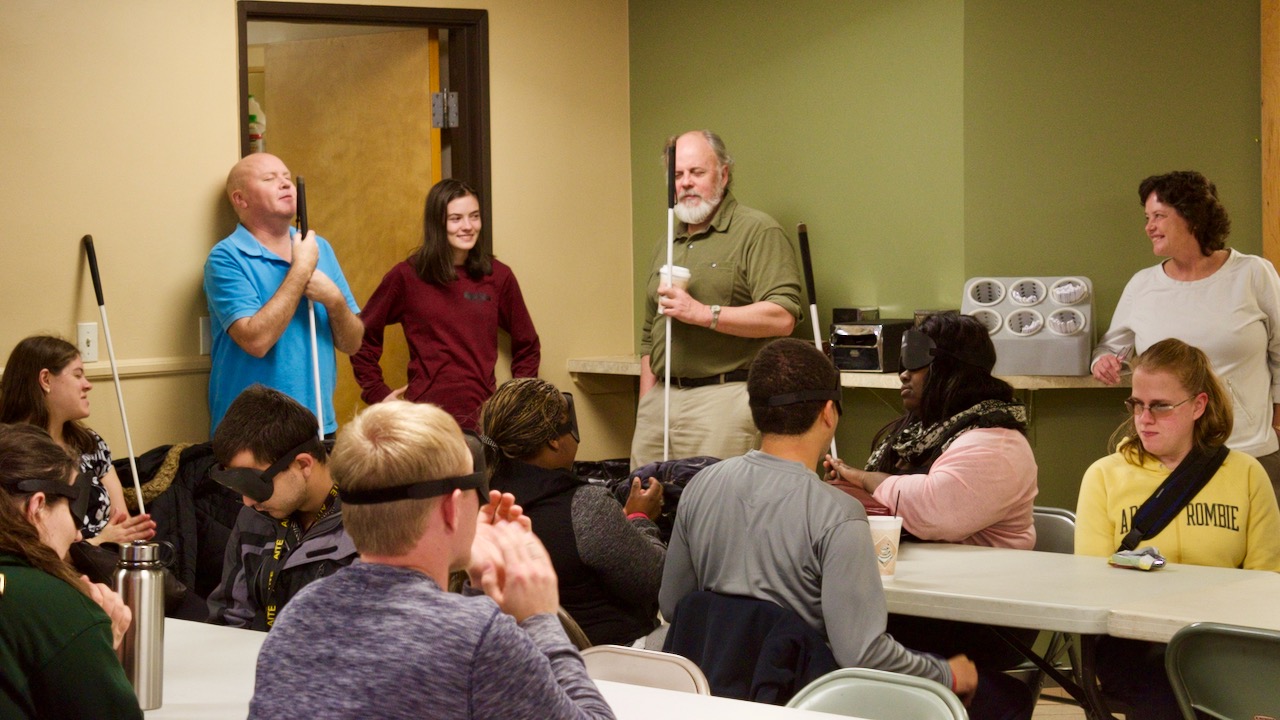 top
Up
top
Up
Our Programs
Independence Training Program Video
Our Independence Training Program (ITP) is designed for blind adults (18 years of age and older). Typically students complete the program in six to nine months while residing in nearby McGeorge Mountain Terrace apartments, which are owned by the Center. Participants not only build the skills that they need to be independent, but also focus on gaining confidence and belief in themselves as blind people
Program Areas
Additional Rotating Classes
Art
Career Exploration
Gardening
Resume Writing
Martial Arts
Sewing
Yoga
top
Up
Youth Programs Video
FAST stands for Fun Activities and Skills Training. This program will meet the second Saturday of each month throughout the school year. Some Saturdays we will simply focus on having fun as we develop skills. Other Saturdays we will participate in a variety of challenge recreation activities.
top
Up
Senior Programs Video
The Colorado Center for the Blind works to change the experience of older blind and visually impaired persons from frustration to independence. With education and training seniors can and do obtain the skills and confidence necessary to stay in their own homes and continue be contributing members of their communities.
top
Up
Our Professional Training Seminars include information about causes of blindness, alternative techniques used successfully by blind people, an introduction to sleepshades and their use with a white cane or in preparing lunch, and we spend time talking about the myths of blindness as well.