Founded in 1988, the Colorado Center for the Blind is a world-renowned training center located at the foot of the Rocky Mountains in Littleton, Colorado, about 13 miles south of Denver.
Grounded in the National Federation of the Blind's positive philosophy of blindness, the Colorado Center for the Blind provides innovative teaching techniques, daily challenges and self-confidence that are the building blocks of independence, opportunity and success. Day after day, year after year, blind students leave the Colorado Center for the Blind's training program as living examples of the NFB's motto: "With effective training and opportunity, blind people can compete on terms of equality with their sighted peers."
CCB Programs in Action! Click for a larger view.
top
Up
Get Involved!
Thanks for Your Support
on Colorado Gives Day!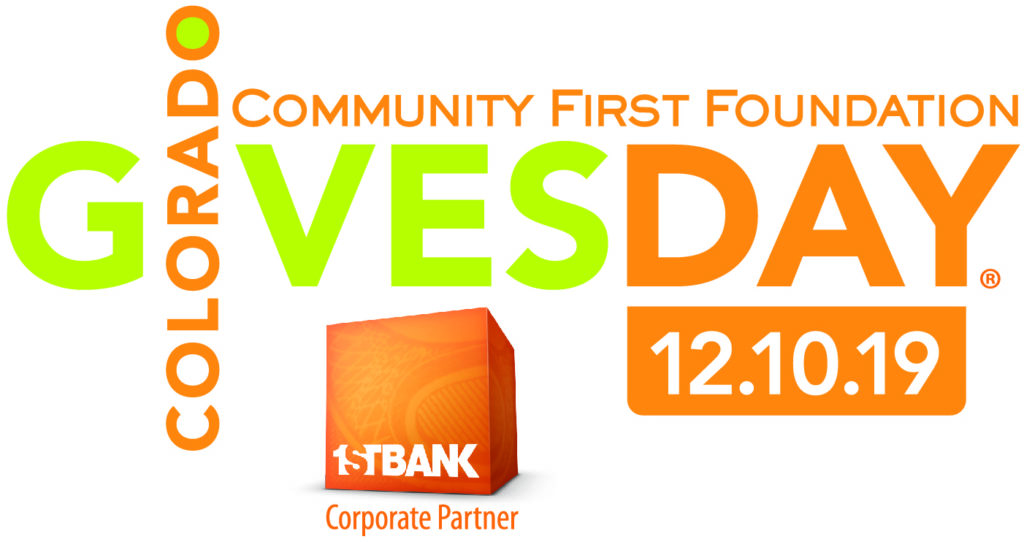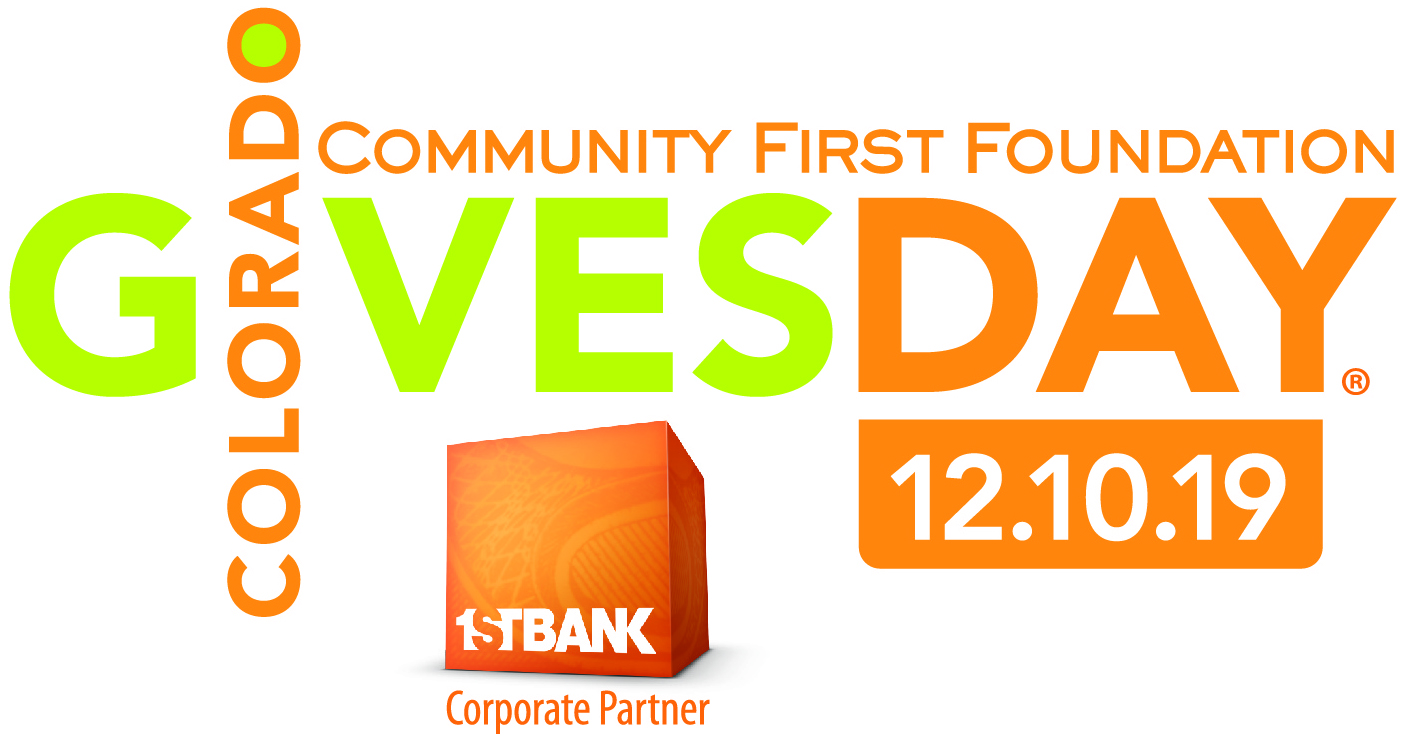 Dec. 10 was another big success for us, thanks to all of our supporters! If you missed the day, you can still make a donation. It won't qualify for the COGives incentives, but it will still be helpful to our students, youth and seniors!
Upcoming Events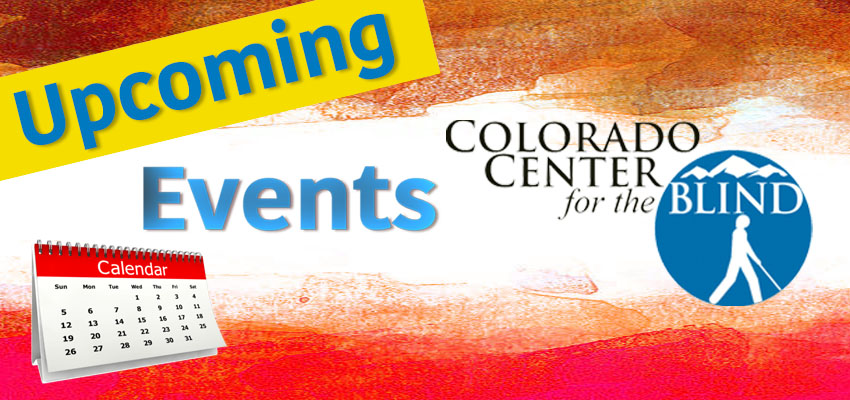 December 13, 2019, 11:00 am: Seniors Holiday Party
December 14, 2019, 10:00 am: NFB of Denver & FAST Holiday Party
December 20, 2019, All day: Last day for Independence Training staff and students
January 7, 2020, All day: First day back in classes for Independence Training Program students and staff
January 9, 2020, All day: Annual Try Skating & Blind Hockey event at the Pepsi Center
top
Up
Latest News …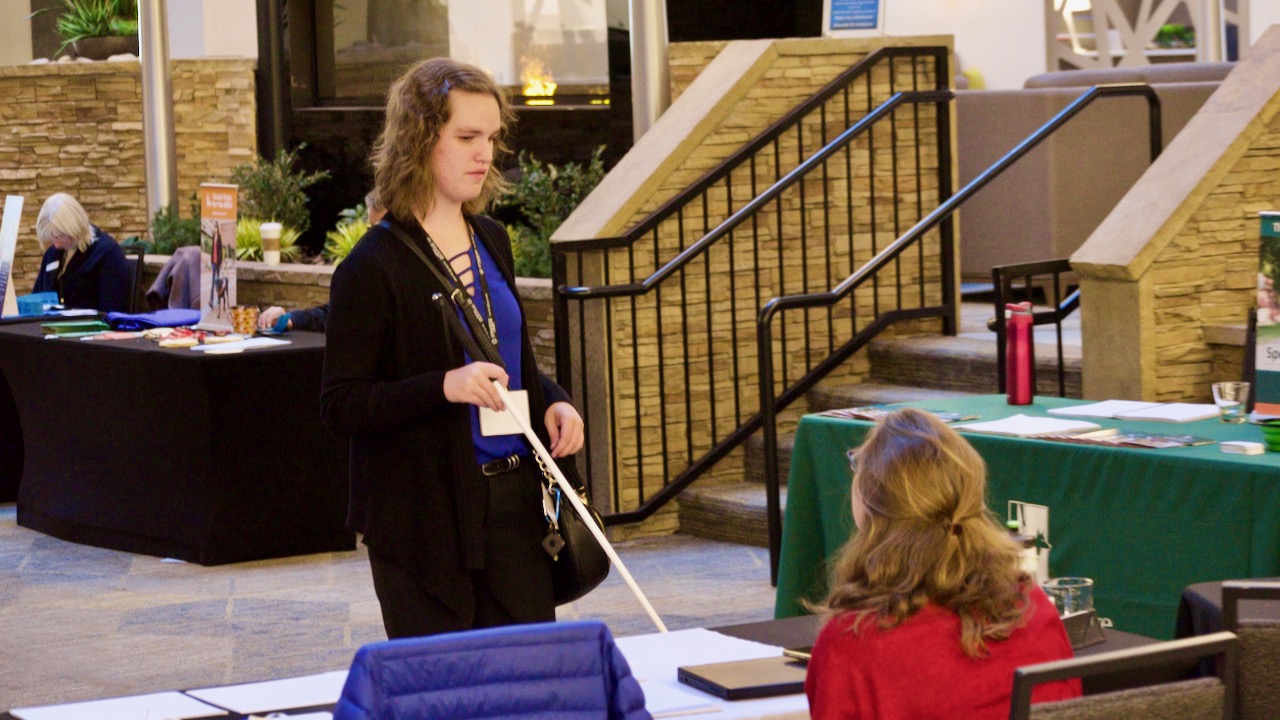 Maura finished high school last spring and plans to go on to college next year. Before she did that, however, she was determined to obtain the skills she needed to be independent as a blind person so that nothing could hold her back in college, or beyond. We'll let Maura tell you how it's going in this post she made last month on Face Book. And we hope you will make a donation today, Colorado Gives Day.
These past few days have been so incredible! On Friday, I completed my second CCB graduation requirement by making my mini meal. This meal is to serve 15 guests and you have to cook 3 dishes. I made rolls, potato soup and Oreo pudding pie, and I had a little over 2 days to shop for and prepare the food from scratch. Everything was a hit, especially the Oreo pie, and I felt so much excitement and energy after all was said and done.
I could not do this without the help and guidance of my Home Management Instructor, Dishon Spears, along with countless others who served, helped clean, and counseled me/kept me company during those awful hours of chopping 16 potatoes.
After I recovered from my cooking adventures, I went to see Phantom of the Opera with Cory on Saturday, thanks to a wonderful human who donated tickets to CCB. The production was fantastic, and the pizza afterward made navigating through that complex theater totally worth it. Yesterday, I chilled out at home with Kelly, Jonathon, and Christina, who graced us with her presence in a killer game of Braille scrabble.
All in all, I am so refreshed and renewed from these experiences, and I feel more and more ready to take my skills back home. Speaking of home, as an added bonus, I am thrilled to come back to Wayne for Thanksgiving this Friday!
Thanks to CCB for continuing to drive home the point that I can live the life I want, and that blindness does not hold me back. #NFB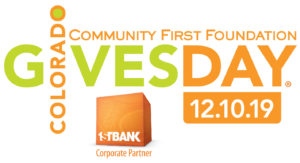 top
Up
Our Programs
Independence Training Program Video
Our Independence Training Program (ITP) is designed for blind adults (18 years of age and older). Typically students complete the program in six to nine months while residing in nearby McGeorge Mountain Terrace apartments, which are owned by the Center. Participants not only build the skills that they need to be independent, but also focus on gaining confidence and belief in themselves as blind people
Program Areas
Additional Rotating Classes
Art
Career Exploration
Gardening
Resume Writing
Martial Arts
Sewing
Yoga
Youth Programs Video
FAST stands for Fun Activities and Skills Training. This program will meet the second Saturday of each month throughout the school year. Some Saturdays we will simply focus on having fun as we develop skills. Other Saturdays we will participate in a variety of challenge recreation activities.
Senior Programs Video
The Colorado Center for the Blind works to change the experience of older blind and visually impaired persons from frustration to independence. With education and training seniors can and do obtain the skills and confidence necessary to stay in their own homes and continue be contributing members of their communities.
Our Professional Training Seminars include information about causes of blindness, alternative techniques used successfully by blind people, an introduction to sleepshades and their use with a white cane or in preparing lunch, and we spend time talking about the myths of blindness as well.