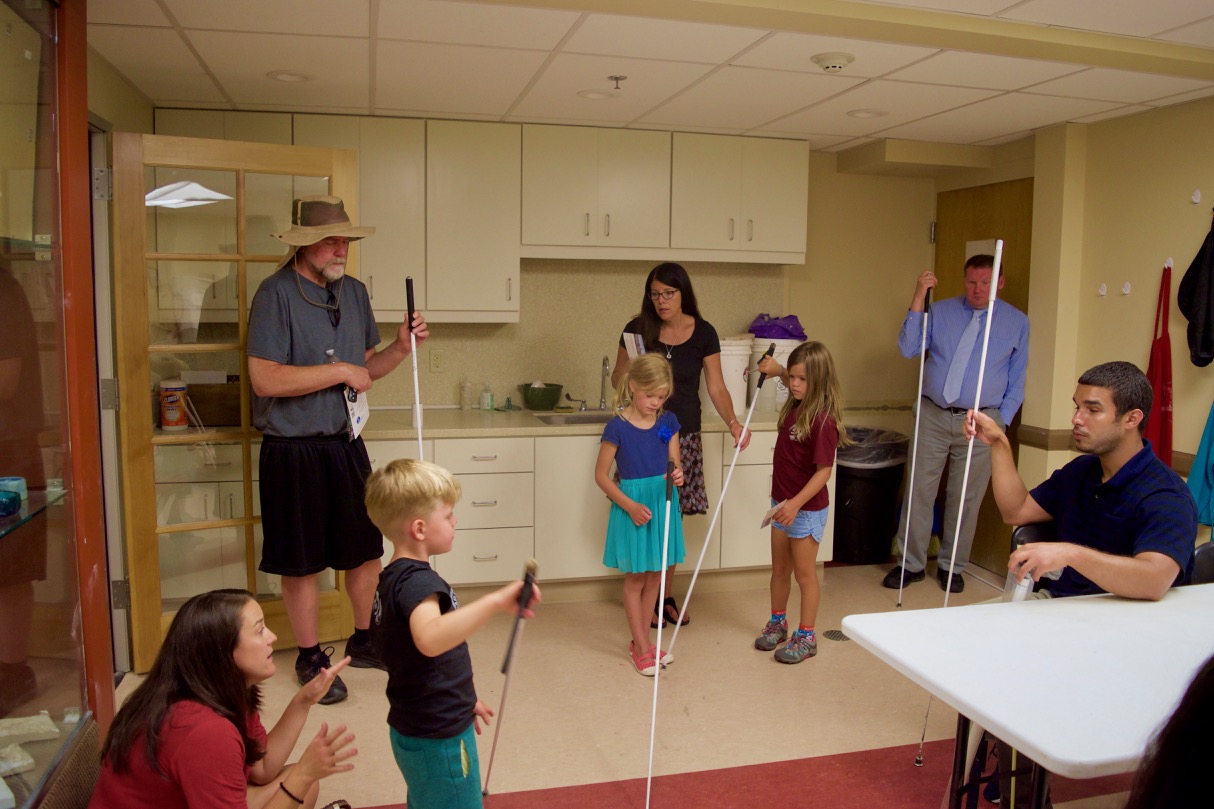 We want to thank the 40 or so of our neighbors and new friends who stopped in, tour the center, got a Braille alphabet card and tried some of the killer chocolate chip cookies students had been baking all day. The real goal, and the real benefit of the event was that we all got to meet and talk. Our guests got the inside story on what the center is all about and, we trust, learned that blind people aren't really all that different than themselves.
In fact, as one soon-to-be 6th grader put it, "It's really cool that blind people can use the saw just with touch and listening!"
And hey, look for us in the Western Welcome Week Parade on Saturday!