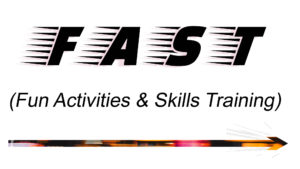 Nature is our greatest teacher, full of awe-inspiring beauty and fascinating secrets waiting to be uncovered. It is clear that our environment is constantly growing and changing, but how often do we really stop to understand the plants and animals around us? Join the Colorado Center for the Blind and the Carson Nature Center for a fun filled morning where you will participate in activities that will allow you to:
Have a deep appreciation for our natural world and its diverse inhabitants.
Learn about the delicate balance of ecosystems and the importance of biodiversity.
Discover the wonders of plants, animals, their habitats, and more!
When:
Saturday, September 16, 2023 11:00-12:30
Where:
Carson Nature Center 3000 W Carson dr. Littleton, CO 80120
Parking is limited so we will have transportation to Carson Nature Center. Please request a seat when you RSVP for this activity. The outdoors are vast, but our van is not! We want to make sure we have room for everyone that Saturday morning! We will meet at 10:30 AM at the Colorado Center for the Blind 2233 W Shepperd Ave. Littleton, CO 80120. We expect to be back at the Center by 12:45 or so.
If you have questions or for more information on the Colorado Center for the Blind and our Youth Programs, contact Chaz Davis at cdavis@cocenter.org or (303) 778-1130, ext. 212.