From Handshakes to Headway Career and College Seminar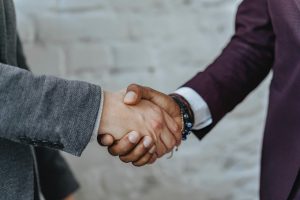 The Colorado Center for the Blind is presenting a dynamic career and college seminar on September 28. We're sure to have something for everyone, whether you are looking for information about jobs and careers, planning for education and opportunities, or seeking inspiration from the journeys of successful blind people.
But the deadline to register is only days away, so please reserve your spot (and a lunch) right away. It's all free!
What's the lineup?
Keynote Speakers:
Rhonda Carrol, Attorney, Ph.D. Candidate, and 2022 CCB Graduate
David Nietfeld, Accessibility Analyst, Colorado Dept. of Labor & Employment
Employment Panelists:
Principle Accessibility Engineer and System Design Manager
Environmental Chemist
Small Business Owner and Assistive Technology Trainer
Resource and Employment Fair:
Amazon
Dirt Coffee
Marriott
First Bank
Colorado Talking Book Library
And more!
Afternoon Breakouts:
Blind Low Vision Services
IRS
Metro State
Arapahoe Community College
Business Enterprise Program (BEP)
Colorado ABLE Accounts
Entrepreneurship with Mary kay
For more information, contact Charles Bennett at cbennett@cocenter.org or by phone at (303) 778-1130 ext. 228
Colorado Center for the Blind
2233 W. Shepperd Ave.
303-778-1130