Thumbs Up for Scuba Divers!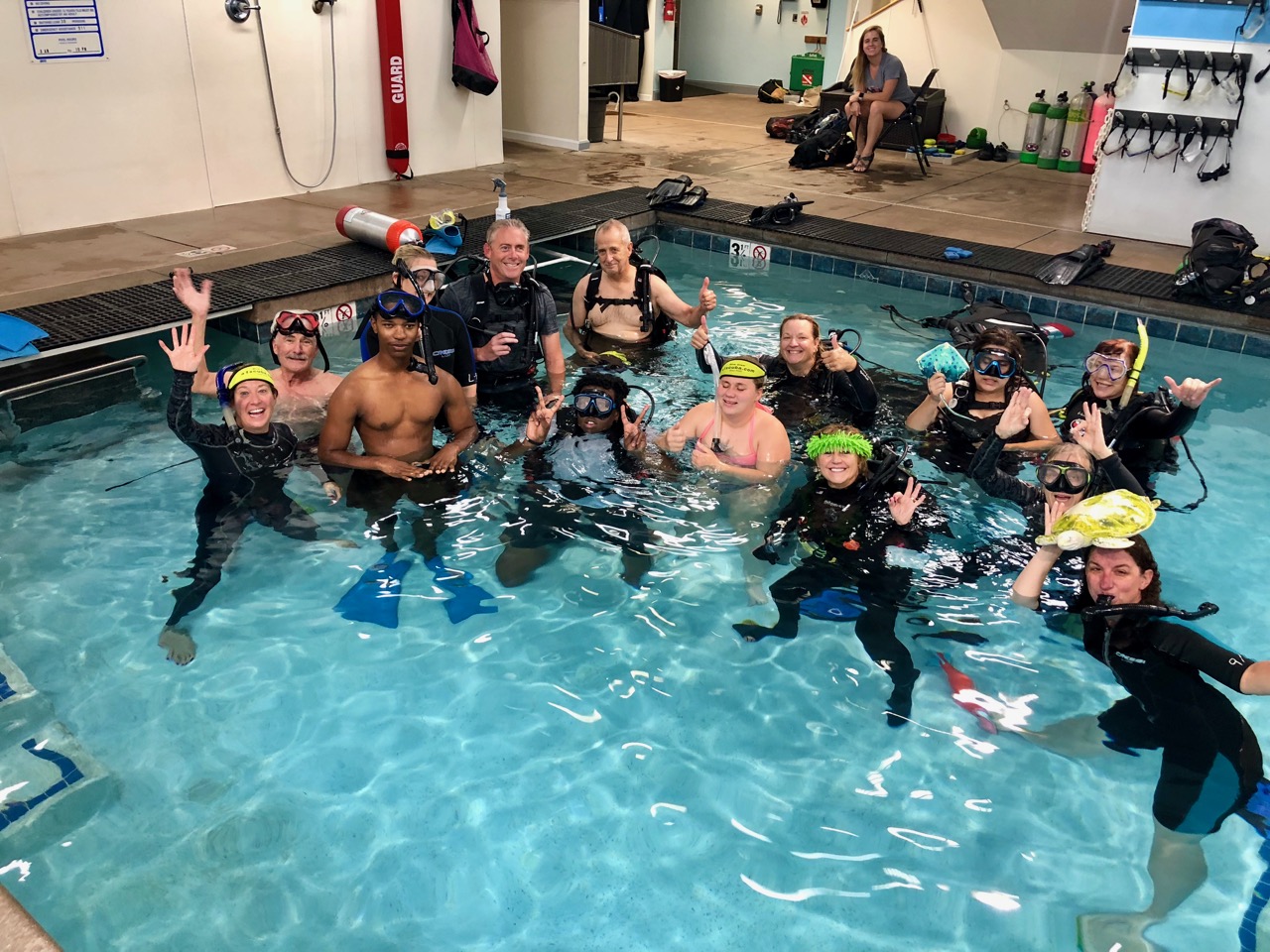 September 13, 2018 at 4:18 pm

A group of seven Colorado Center for the blind students took a scuba lesson on August 31, thanks to the enthusiasm, organization and experience of one of their peers, Brian Bussard and A-1 Scuba and Aquatics Center in Littleton. In fact, A-1 donated the lesson, including gear and instructor time! Bussard, who came to CCB as a student six months...
---
Read More ...
World-Renowned Training Center


Founded in 1988, the Colorado Center for the Blind is a world-renowned training center located at the foot of the Rocky Mountains in Littleton, Colorado, about 13 miles south of Denver.
Grounded in the National Federation of the Blind's positive philosophy of blindness, the Colorado Center for the Blind provides innovative teaching techniques, daily challenges and self-confidence that are the building blocks of independence, opportunity and success. Day after day, year after year, blind students leave the Colorado Center for the Blind's training program as living examples of the NFB's motto: "With effective training and opportunity, blind people can compete on terms of equality with their sighted peers."
Watch Our Program in Action