Confidence Camp/BELL Academy
Dates:

June 12 through June 23

Ages:

5 to 10

Location:

Colorado Center for the Blind
2233 W Shepperd Ave.
Littleton, CO 80120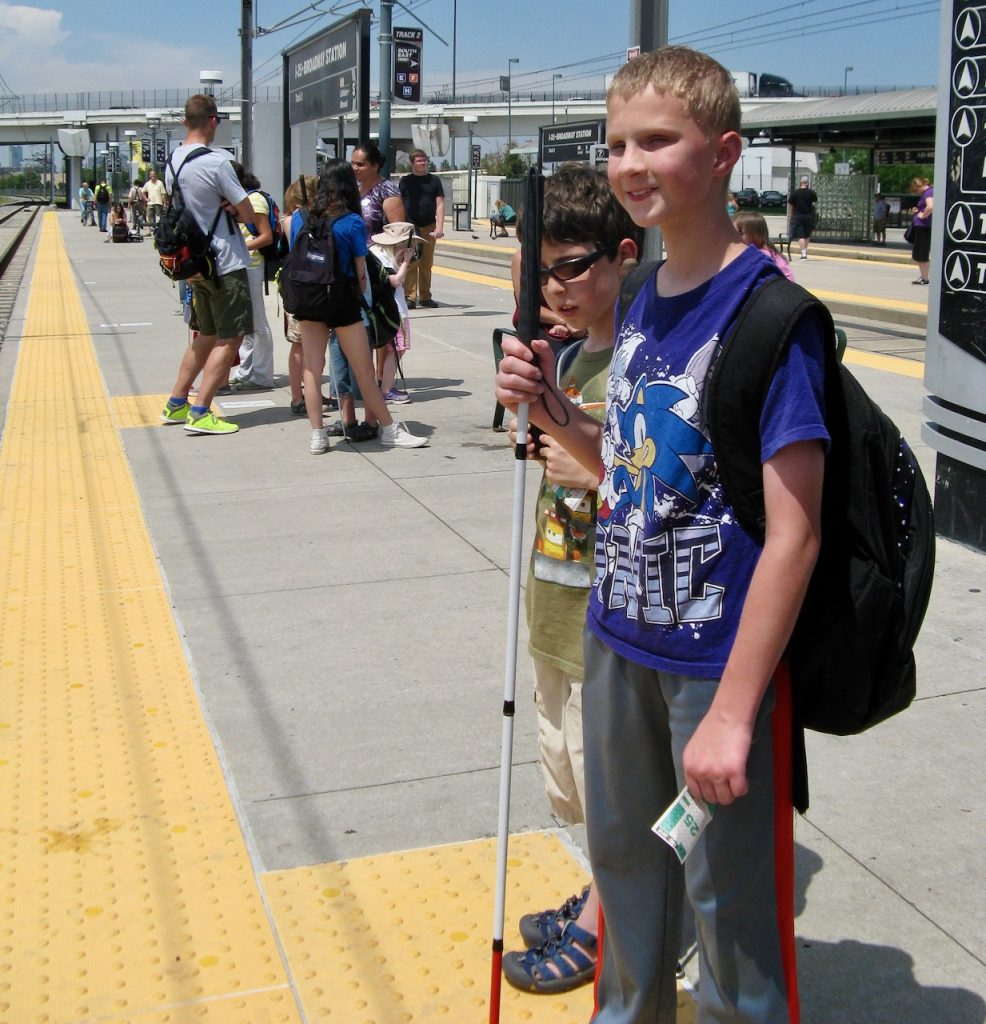 Program Description
This two-week day program will be filled with learning, challenge and fun. Your child will meet competent blind role models who will work with the kids on cooking, cleaning, Braille, independent travel and technology. The kids will learn how to take the bus and use the light rail. They'll have fun swimming, rock climbing, making a tactile art piece and going on exciting field trips.
---
No Limits to Learning
Dates:

July 9 to August 4

Ages:

14 to 21

Location:

Colorado Center for the Blind
2233 W Shepperd Ave.
Littleton, CO 80120
Program Description
This four-week residential program will change your life. You will live in an apartment with other students and a staff member. Learn about the world of work and meet blind people who work in all kinds of jobs. Challenge yourself through our program by participating in rock climbing, goalball, boating, and much more. Build your core skills in Braille, technology, home management and cane travel. Expand your skill set in STEM fields with hands-on experiments using accessible, nonvisual tools and strategies. College coming up soon? Learn what it takes to be successful, including how to navigate the unfamiliar new landscape of higher education. You will learn that being blind will not limit you from pursuing your dreams.
Admission Requirements
Must be legally blind
Interested in learning non-visual techniques
Age 14 to 21
Possess stamina to handle a full day of class and activities
Independent with self -care skills
Admission Process
Typically, vocational rehabilitation agencies are able to fund our program and we can assist you with the approval process. Discuss your interest in our program with your rehabilitation counselor if you have one. The staff at the Colorado Center for the Blind will interview each applicant.
You can also contact Chaz Davis at (303)778-1130 extension 212 or via email at cdavis@cocenter.org