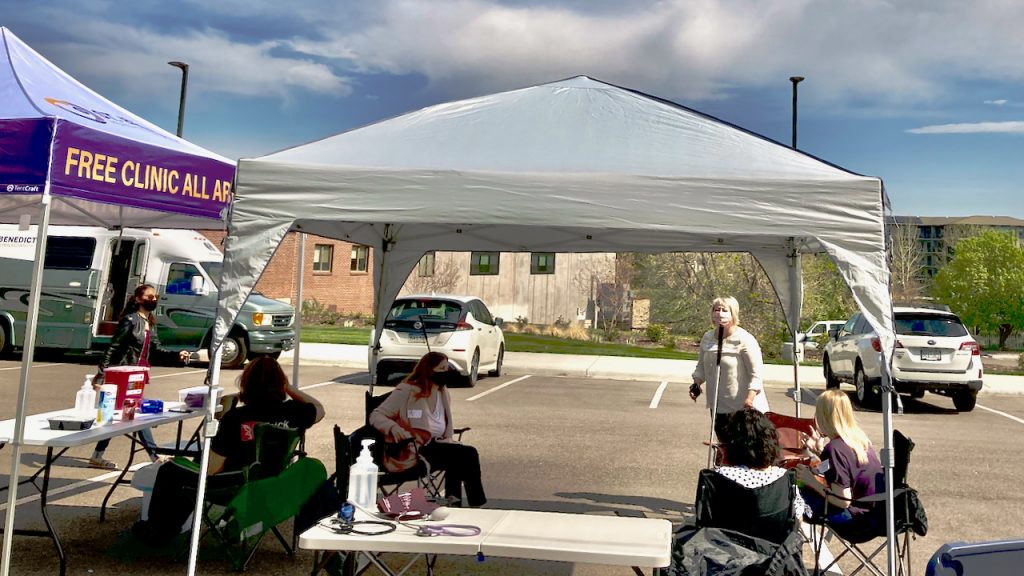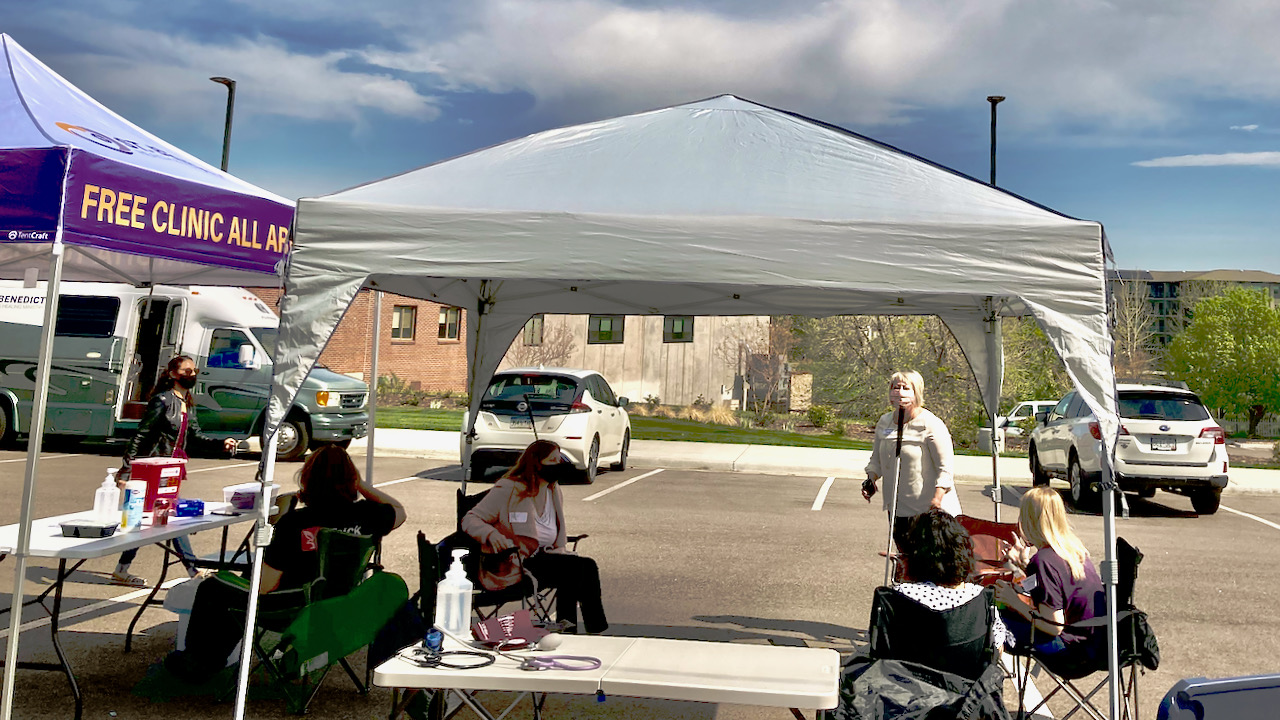 Last Friday's vaccination clinic here at the center was a huge success, and we want to give a huge shout-out to our partners, Vive Family Wellness, St. Benedict's Health and Healing Ministry, and the Colorado Cross-Disability Coalition for helping us make it possible for 29 people to get their first Moderna shot on May 14. The convenience was a big draw for staff, students and folks in the neighborhood to drop in, and that was the beauty of the event.
Sure the taco truck was outstanding, too. I mean, really outstanding!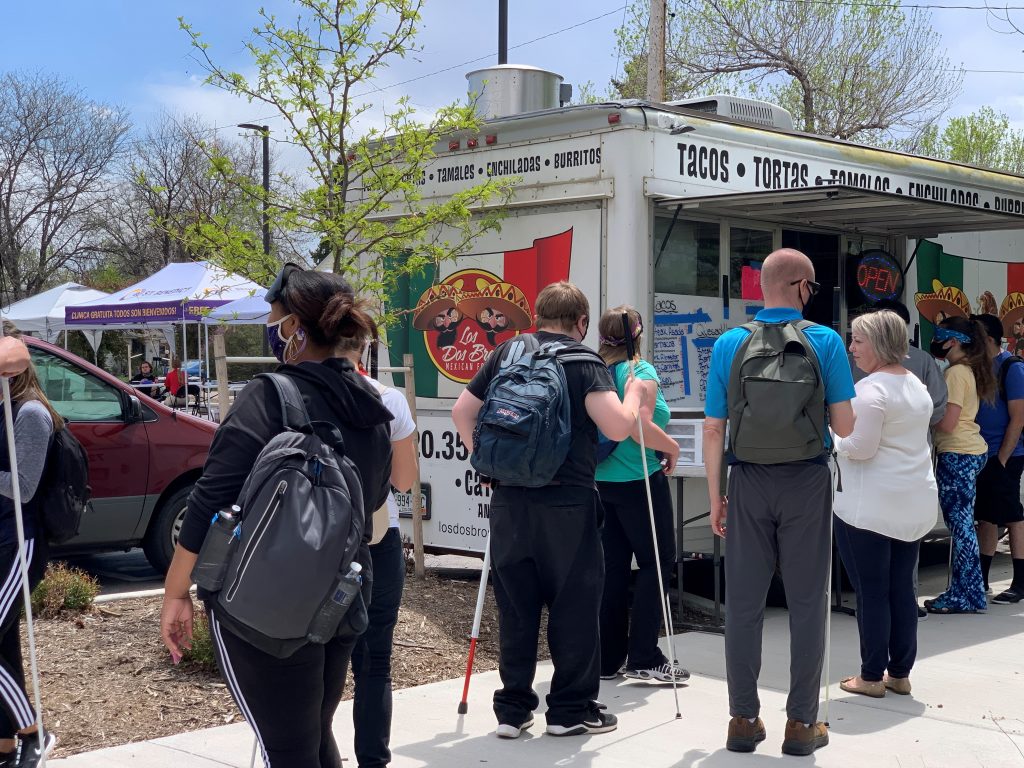 The clinic for the second shot will be held on Friday, June 11 from 1 to 4 p.m.
But here's some more really great news – If you couldn't make it last week to get your first shot, you can still sign up to get the first shot on June 11. If we get enough people signed up for their first shot on June 11, we may be able to hold a third clinic for this latter group to get the final shot in July. Even if we don't have a third clinic, our partners will ensure that arrangements are made for everyone to finish the full vaccination four weeks later.
The good stuff just keeps rolling on! And again, we thank our committed partners to helping us all get access to the vaccinations and to do our part to get life back to something much closer to normal!
If you want to get your first vaccine on June 11, please contact Maureen Nietfeld ASAP, mnietfeld@cocenter.org or (303) 778-1130, ext. 233. We need the lead time to ensure we have enough doses of the vaccine for that date.
See you on June 11!