Late this spring we determined to bring challenge recreation back for our students. We set it aside for over a year for reasons of social distancing, etc. First, We arranged to go whitewater rafting in Idaho Springs, where we'd gone for almost ten years, and it was great to be back on Clear Creek with some old friends!
Meanwhile, martin Becerrra-Miranda was tasked with finding a new company to guide our Independence Training Program students on rock climbing excursions.
"I think these guys might be the ones," Martin said after talking with Dan Krug of Denver Climbing Co. "They just get it."
His reasoning was sound. Dan K told Martin he started rock climbing to address his own anxiety.
"I felt trapped (by anxiety) until I discovered rock climbing" says Dan. "It provided me with an avenue to push my limits in a controlled environment with supportive people. These factors acted as mental scaffolding to provide support as my brain relearned my actual potential and ability. I remember this with every client I take rock climbing and recreate the circumstances that helped me."
Indeed, Dan does just that. More than once this fall climbing season, CCB students made unsuccessful attempts at the wall, to be brought down by their own anxiety or physical barriers of one kind or another. This isn't so unusual, but this year there was something just a little different, something hard to pin down. Whatever that was, those same students who had earlier felt defeated harnessed themselves in again, and this time made it to the top. It's just that it didn't seem like it took anyone noticeably encouraging those students to give it another try. Suddenly, they were at the base of the rock again, tying themselves in with someone already there to belay.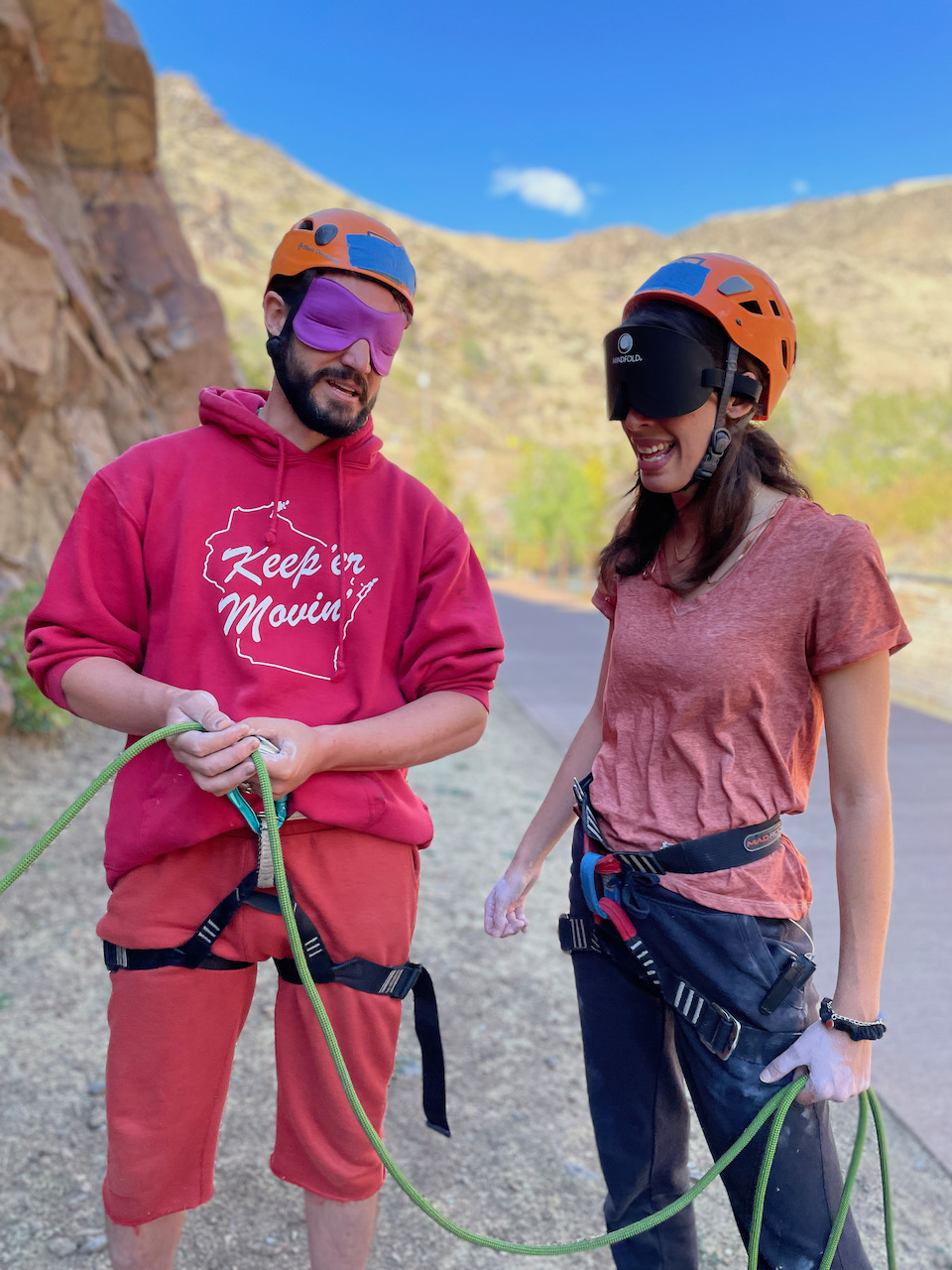 Part of the secret has to be Dan's approach, recreating the conditions of positive self-challenge in a supportive environment. I am certain that there is a lot to Dan's notion of teaching the brain to recognize it's own potential. That just fits with our philosophy of blindness and our training approach.
Another part is the people he surrounds himself with in his Denver Climbing Co. When one of our students asked Daphne what motivated her to get into rock climbing, she unhesitatingly answered that it was her mental health.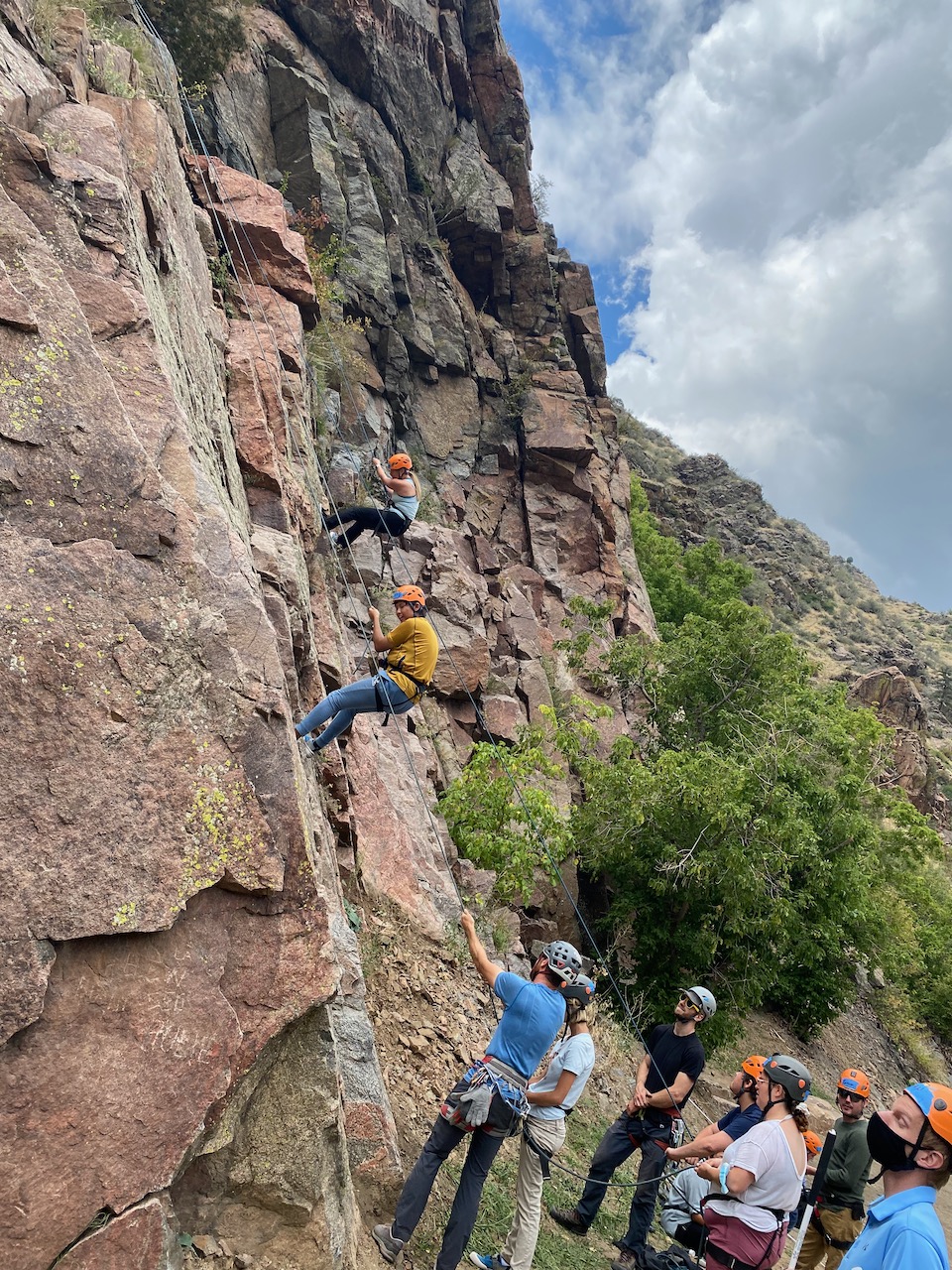 "Climbing was my way to challenge myself both physically and mentally," Daphne says, " which did more for my depression than I realized it would. From working on tough problems and connecting with like-minded people to growing stronger and defying my expectations, climbing saved my life and changed the way I approached my mental health. Today, climbing is my safe place. When I'm out on the wall, nothing else matters except for what's right in front of me, and that gives me complete peace."
Imagine that – being up on a rock hanging by a rope is her safe place!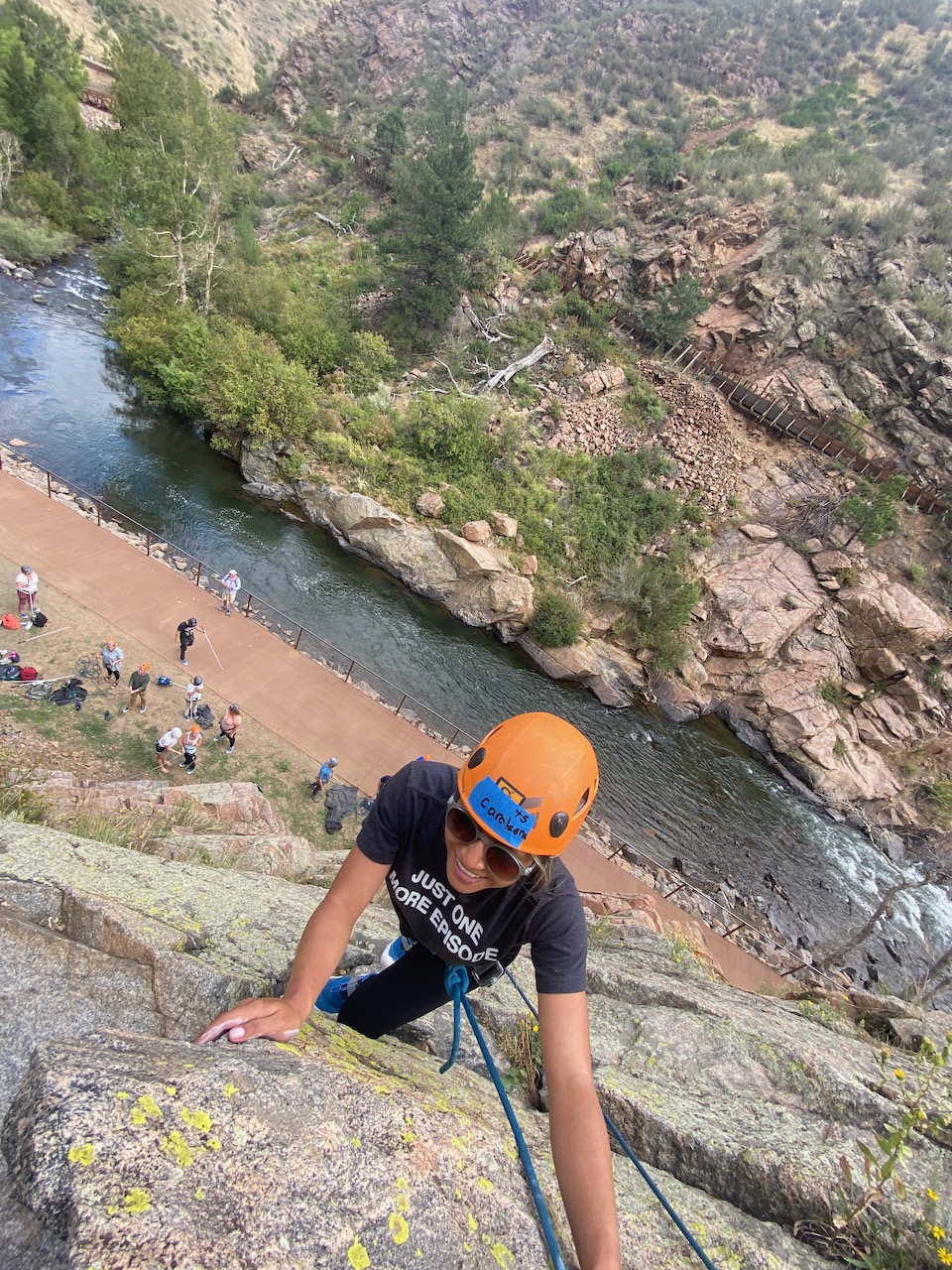 But that's what martin was talking about when he said they just get it at Denver Climbing Co. The result was a great climbing season for us, a positive run challenging the rock – and ourselves. That's why we do things like whitewater rafting and rock climbing. Successfully challenging our anxieties, defying the low expectations for blind people, don't all happen at busy intersections or the first time a blind person gets to learn to use a sharp knife. More often than not, these things are influenced by that last surge to the top of the wall. Or maybe it's that crossing at Santa Fe and Church that powers that final surge to the top. Truth is, success inspires success!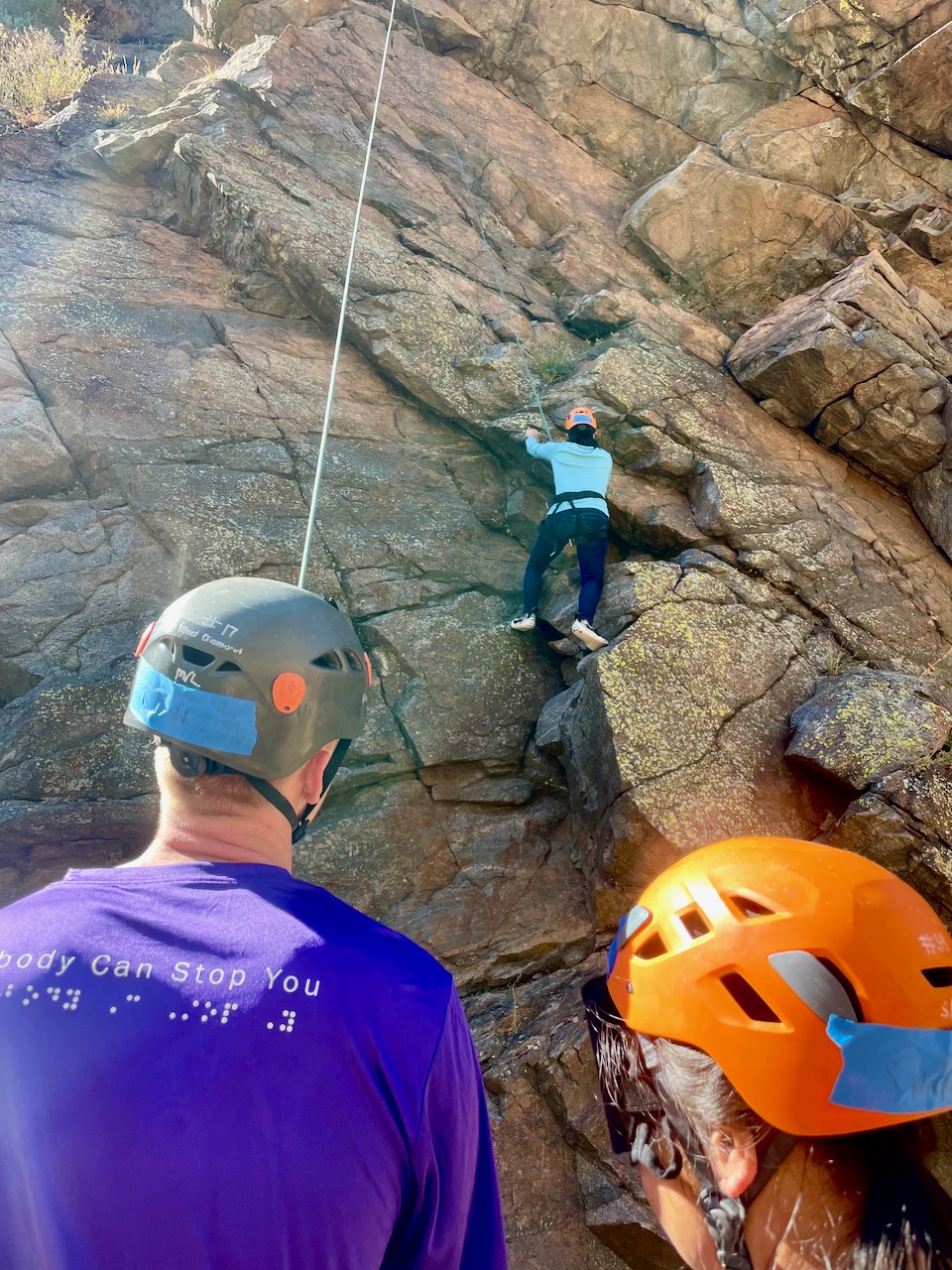 Now let's say right here that we usually shrug off accusations of being "inspiring," because it's mostly offered to blind people for little more than getting our own cup of coffee. But we're going to wave those protests in this case, as Dan and Daphne have established some serious cred with us.
"It's inspiring to see a group of people who defy the odds every day," says Daphne. "I'm inspired by the CCB students and can't wait to work with them again."
Ditto!