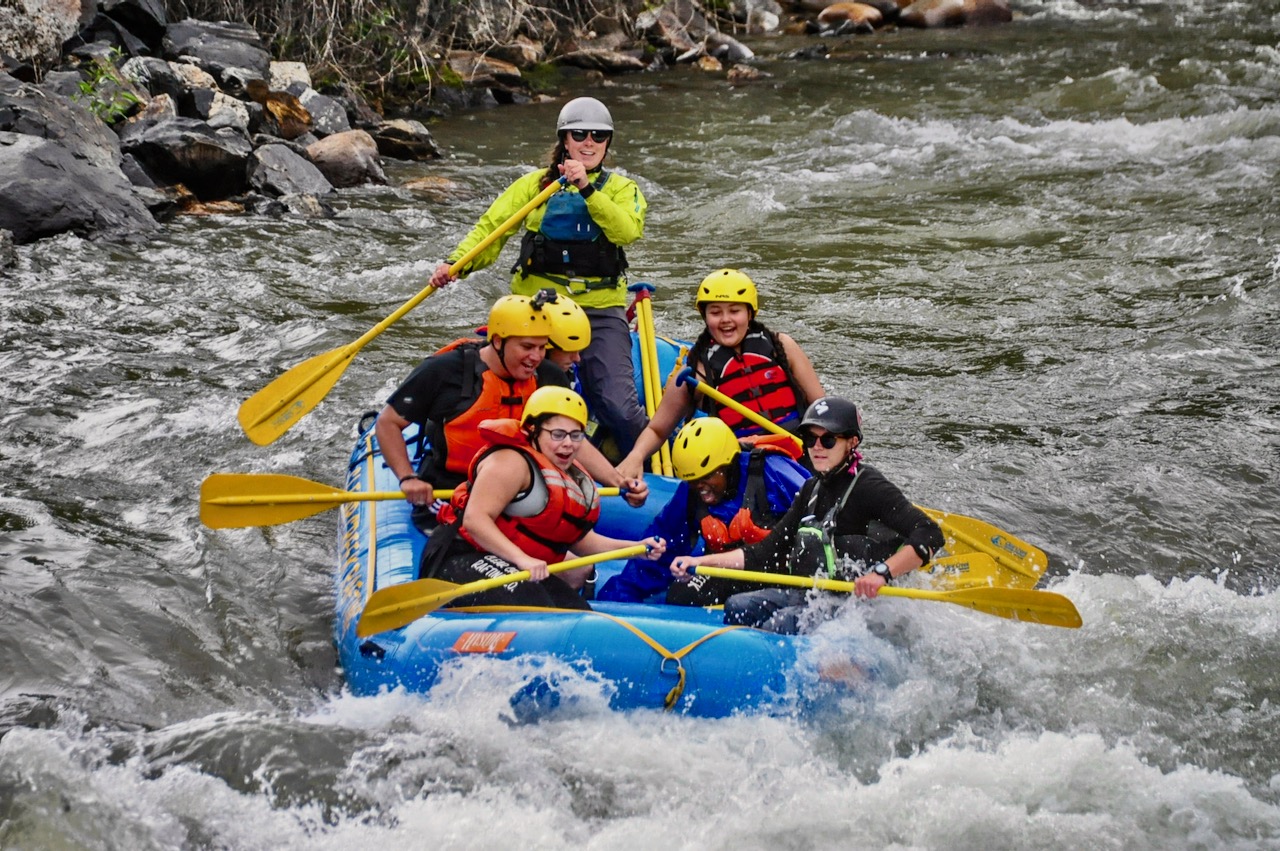 Build skills and gain confidence!
Program Description
This 3-week residential program will provide each student with the tools that they need to move forward in high school, college or on a job.
You will:
Live in an apartment with a counselor and a roommate.
Learn from competent blind adults who use blindness skills daily.
Plan, shop and prepare delicious meals.
Organize your apartment – find everything!
Develop effective methods for handling all aspects of living independently.
Meet peers who are also blind.
Attend classes Monday through Friday in Technology, Braille, Independent Travel and Home Management.
Build interviewing skills, learn about careers, find job leads, write a resume and more.
Meet blind people who work in a wide variety of positions.
Develop techniques and skills to use in order to be successful in college.
Have fun rock climbing, learning martial arts, white water rafting, playing goalball, games, and more.
Learn about chemistry, astronomy, physics, and other interesting subjects.
Develop the effective self-advocacy skills you will need to receive the services and accommodations that allow you to pursue your dreams.
Sign up for one of the sessions below
Session 1: June 10 through July 1
Session 2: July 15 through August 5
Admission Requirements
Must be legally blind
Interested in learning non-visual techniques
Age 14 to 21
Possess stamina to handle a full day of class and activities
Independent with self -care skills
Admission Process
First, complete the online application by May 2, 2022: https://cocenter.org/summer-application/
Typically, vocational rehabilitation agencies are able to fund our program and we can assist you with the approval process. Discuss your interest in our program with your rehabilitation counselor if you have one. The staff at the Colorado Center for the Blind will interview each applicant.
If you have questions, please contact Anahit LaBarre, Director of Youth Services, at alabarre@cocenter.org or 303-778-1130, ext.