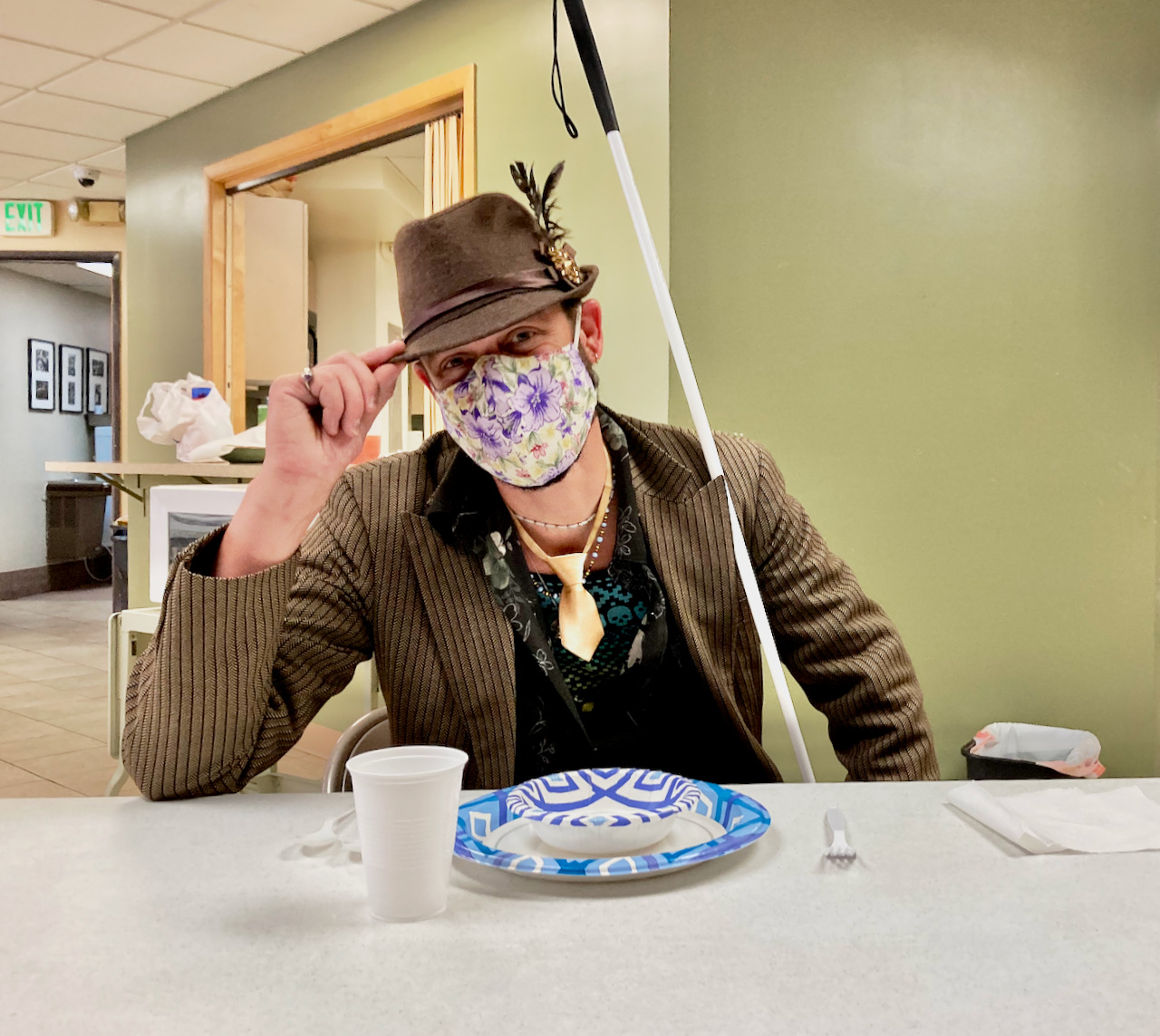 It's Etiquette Day in Home Management, and one of our newest students decided to dress up for the occasion. Sure, his attire is not strictly "black-tie" but definitely a cut or two above our normal business casual.
For Etiquette Day our Home Management teachers, Delfina and Stefanie walk students through everything from proper place settings to the techniques of maintaining polite manners when you can't see your food.
Dan H took this as an opportunity to set himself apart. Every item from the brown felt hat, to the suit coat from Korea, to the tiny tie and the rings and beads, have some significance related to important people in his life – his mother and father, his sisters and his fiancée.