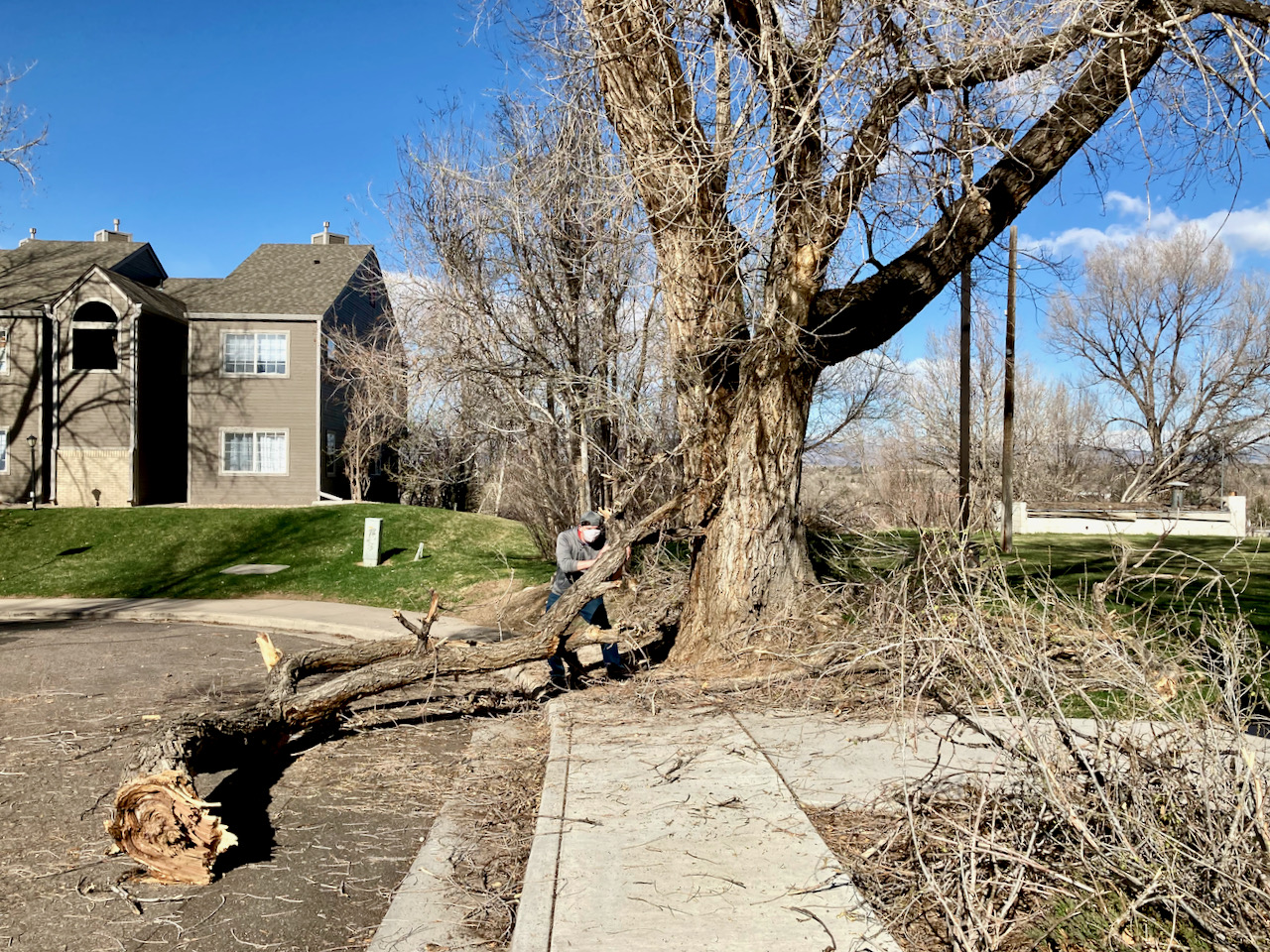 Maybe we wanted to post this today because the sun is shining in these photos, and it's been cold and rainy for the past couple of days.
On a warm Friday morning in April we arrived at the center only to find the sidewalk blocked by a very large portion of one of our elm trees. Okay, we didn't quite arrived, because it blocked the sidewalk in front of the center. The section of trunk was about 15 feet long and 12-14 inches across in places. None of this takes into account the tangle of large branches either. It probably came down in a big gust of wind the evening before, and it was blocking half the of Shepperd Avenue. It was the classic instance of "Lucky no one was around when that fell."
That Friday afternoon the City of Littleton sent a crew over to cut it up and clear the street. We really appreciated that! Then a week or so later Bailey Tree came and removed the tree altogether.
So, now there's a big gap along the south side of the property, and maybe another elm will need to be removed there soon, too.