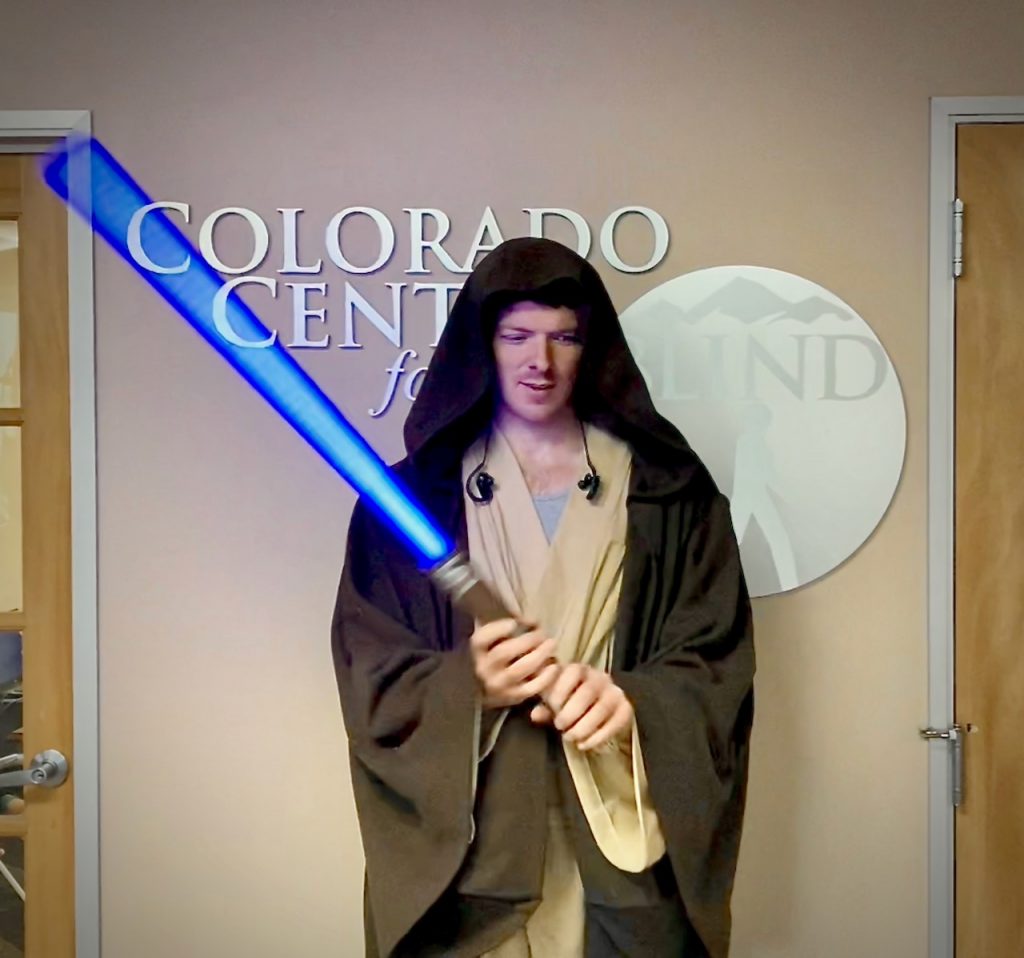 Yes Star Wars fans, it's May the Fourth Be with You today. And in honor of this day, Jedi Tech Instructor Charlie Acheson came in his Jedi robe and with his light saber. Here he's shown with his hood up and sweeping a blue arc with it. Not hard to imagine him saying, "use the force, students! Use the force!"
Tonight, he can greet CCB's Board of Directors at our gathering of staff and board. Board members are arriving from across the country today and will meet with staff and students, as well as the management team through Saturday evening. It's the first in-person board meeting since 2019.
By the way, students are preparing an amazing lentil stew from scratch for tonight's meal. Worthy of any Jedi knight!