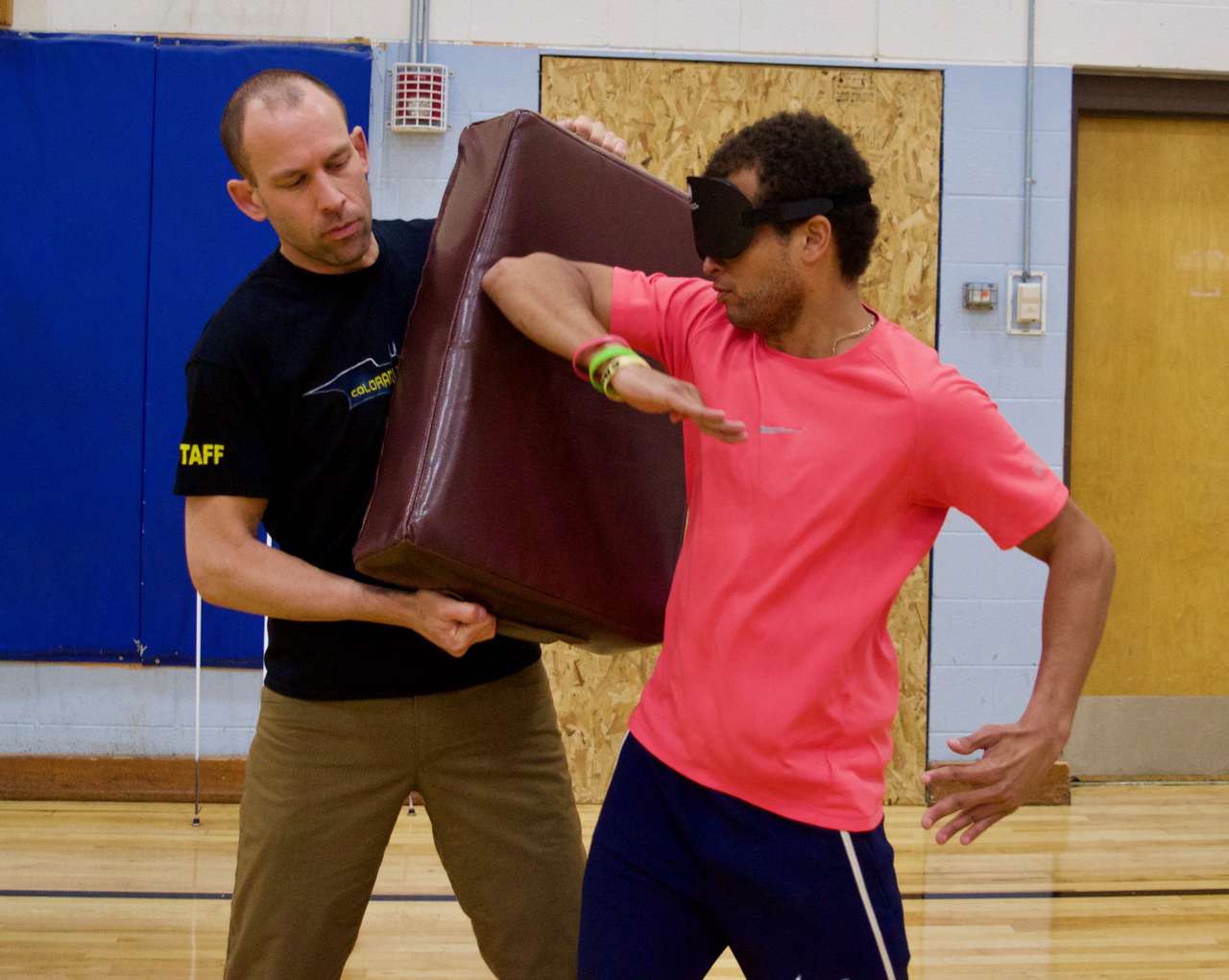 They love Chaz Davis in his hometown of Grafton, Mass. But we are just as proud of him here in Littleton, Colo. at the Colorado Center for the Blind!
Chaz, a 2016 Paralympian in Rio and a 2017 graduate of CCB, won the Boston Marathon's visually impaired division on October 11. It was the 125th Boston Marathon, but the first year that this division was available for blind runners to register in. Previous blind marathoners in Boston just … well, ran.
Blind runners run with a guide to whom they are tethered, meaning that the guide and blind runner must be carefully matched as far as speed and endurance, and marathon runners may change guides during a race.
A number of blind runners take part each year in our 6 Dot Dash in Littleton, and of course use guides. In fact, during its inaugural year (2017) Chaz brought in his team of fellow runners, many of whom served as guides in that year's 6 Dot Dash. Chaz coordinated guides for all of our blind runners that year.
After graduating from CCB, Chazx went on to receive a Master's of Social Work from the University of Denver in 2019. He did an internship at the center as part of his degree program.