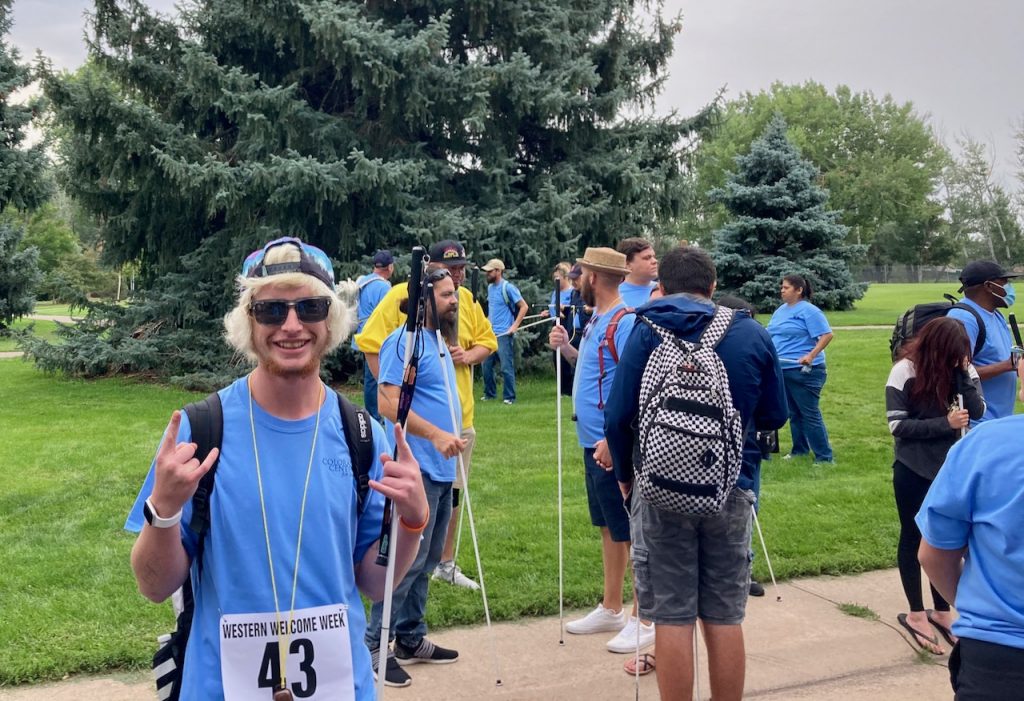 You know, it's not always easy to turn out our Colorado Center for the Blind students on a Saturday morning after a long week of learning and practicing the alternative skills we blind people use. Ours is a demanding program. But this year's Littleton Western Welcome Week Grand Parade was marked by high energy on the morning of August 19, and it carried all through last Saturday's event , right up to hearing the announcers at Rapp and Main announce "The Colorado Center for the Blind!"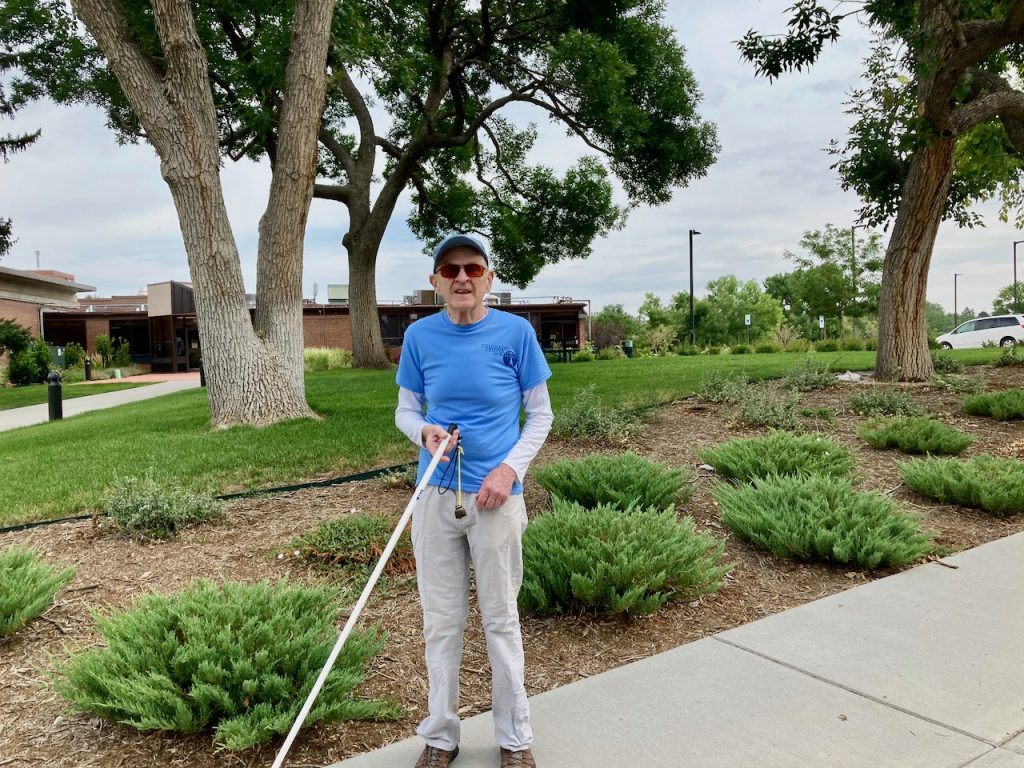 True, our voices didn't last as long as our enthusiasm, but it was a small price.
We've marched in the parade every year since 2001, the year after we moved to Littleton and into the old YMCA building. We love to march in the parade with and for our neighbors as a matter of both pride and joy. We are very proud to be part of this community that has embraced us for so long, and we are proud of the work we do to empower our blind students to take charge of their lives with confidence! And the joy is to walk down the middle of Littleton Blvd and to wave and cheer and get the same back from all of our neighbors!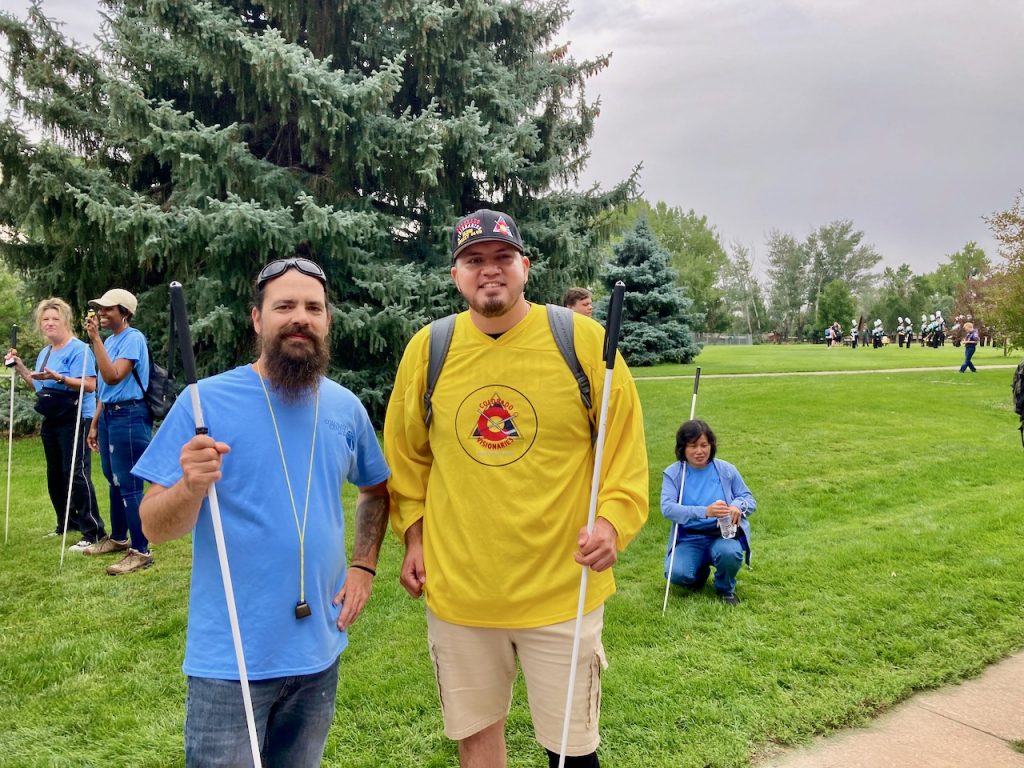 It was joyful on Saturday, and we won First Place in our marching category! Who knew that would happen?
Thank you, Littleton!