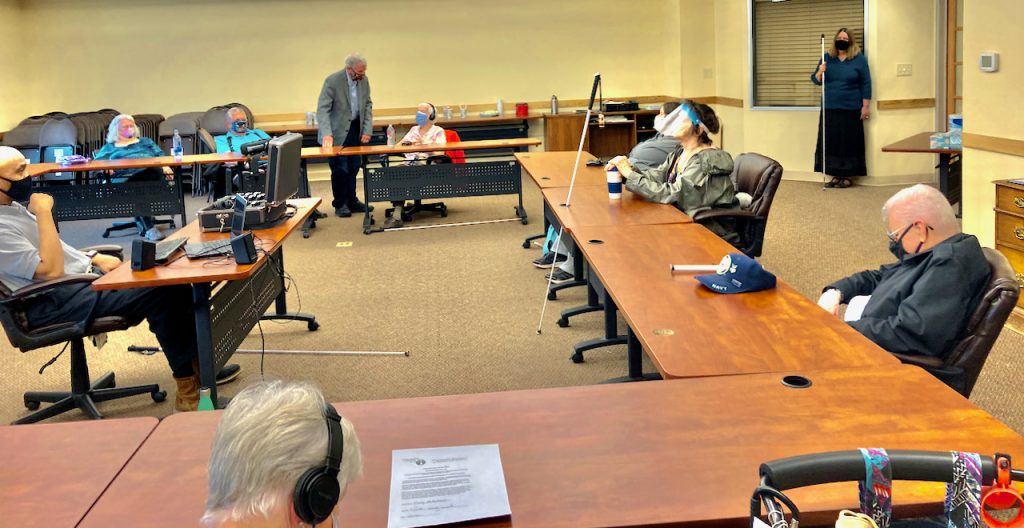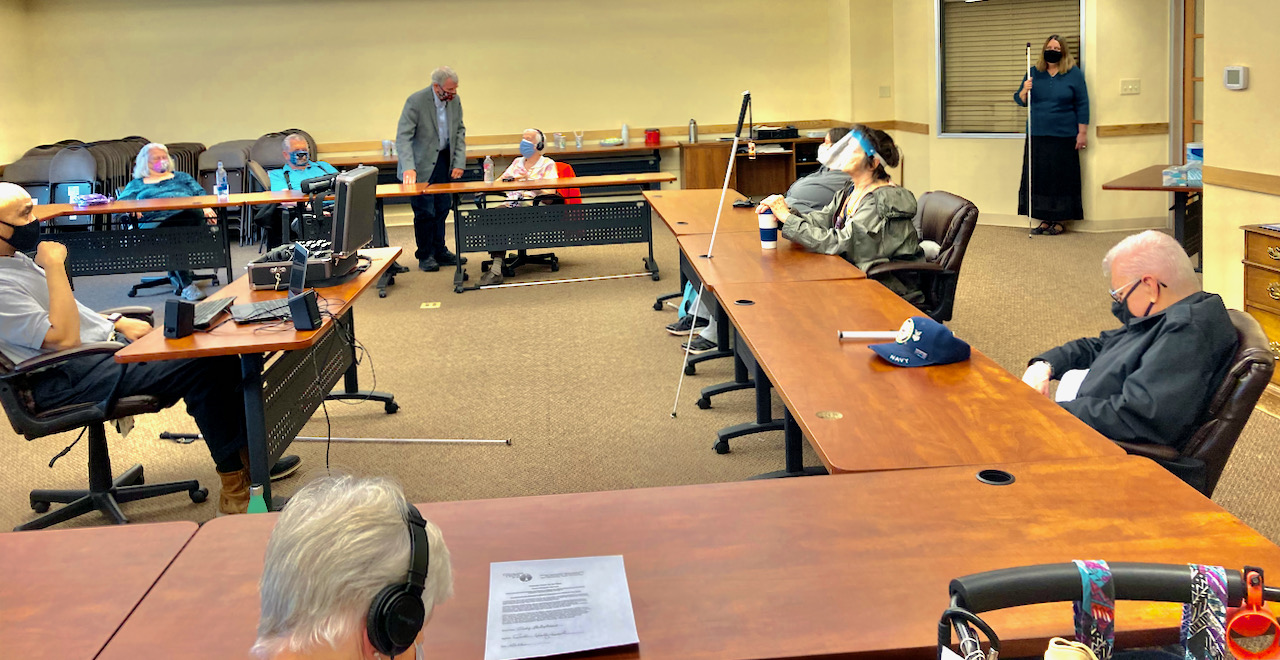 That was the cry of excitement on Tuesday, April 27 when our Senior Services Program held its first in-person group meeting at the center in nearly 14 months. A dozen intrepid souls made their way across the Metro area to sit together in one room to talk about blindness and how it affects their lives.
"It's been a long year," said Pat, who had just joined the senior program and attended only a couple of meetings before the Spring, 2020 quarantine closed things down. New to Denver and to her senior living arrangement, she found herself quarantined in her apartment for months, having had little chance to make new acquaintances.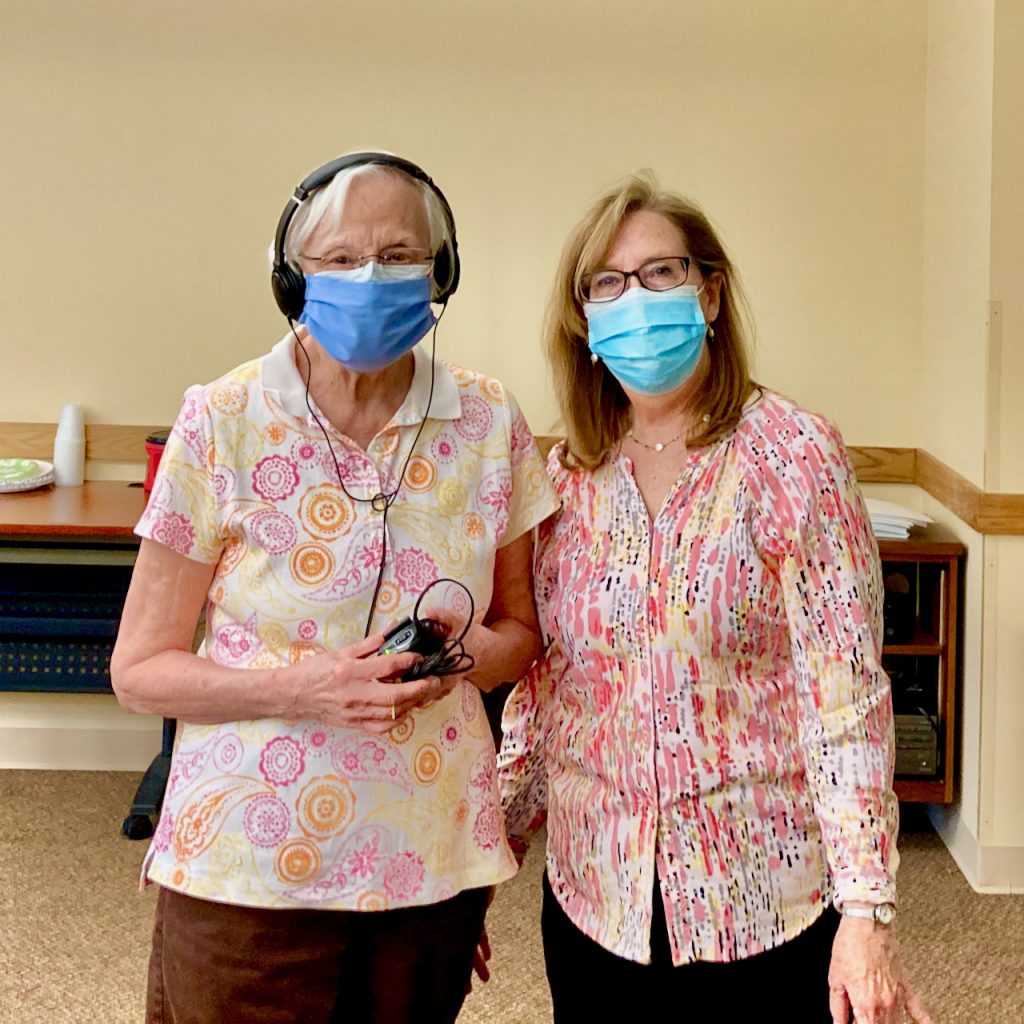 Like Pat, many seniors found the Zoom calls provided by CCB to be vital over the past year, when for a time even small family gatherings could be fraught with concern.
"many of our seniors told us that the calls were a lifeline for them," says Duncan Larsen, who has directed our senior programming for more than a decade. "At first, people told us they didn't want to do weekly calls. They said they would just wait until the quarantine ended. But when the coronavirus didn't go away after a few weeks, everyone started to change their minds."
In the end, three virtual weekly groups have been held with seniors across the state for the past year. Another couple of monthly meetings sponsored by outside entities were also established throughout 2020 and into 2021. As a result of this pivot to virtual services, the center has continued to serve about 100 seniors each month – extraordinary considering the barriers to service and the high level of need imposed by isolation.
"It's really been a huge success," said CCB Executive Director Julie Deden.
Though almost everyone is fully vaccinated in this age category by now, we are still limiting attendance to 15, which includes staff. We ask everyone to wear masks and arrange chairs with social distancing in mind. Still, it's an in-person meeting and one more safe step toward normalcy.
But let's admit it. It's not just the seniors or the Senior Services staff, Duncan, Chris, Steph and Dishon who are thrilled to have seniors in the building once again. The energy shifts perceptibly in the building as seniors begin to arrive before each meeting. Already a place full of positive energy and positive attitudes about blindness, the seniors bring another boost to us all with their determination to take charge and continue living lives that matter to them.
Oh yes, they're BAAAACK!