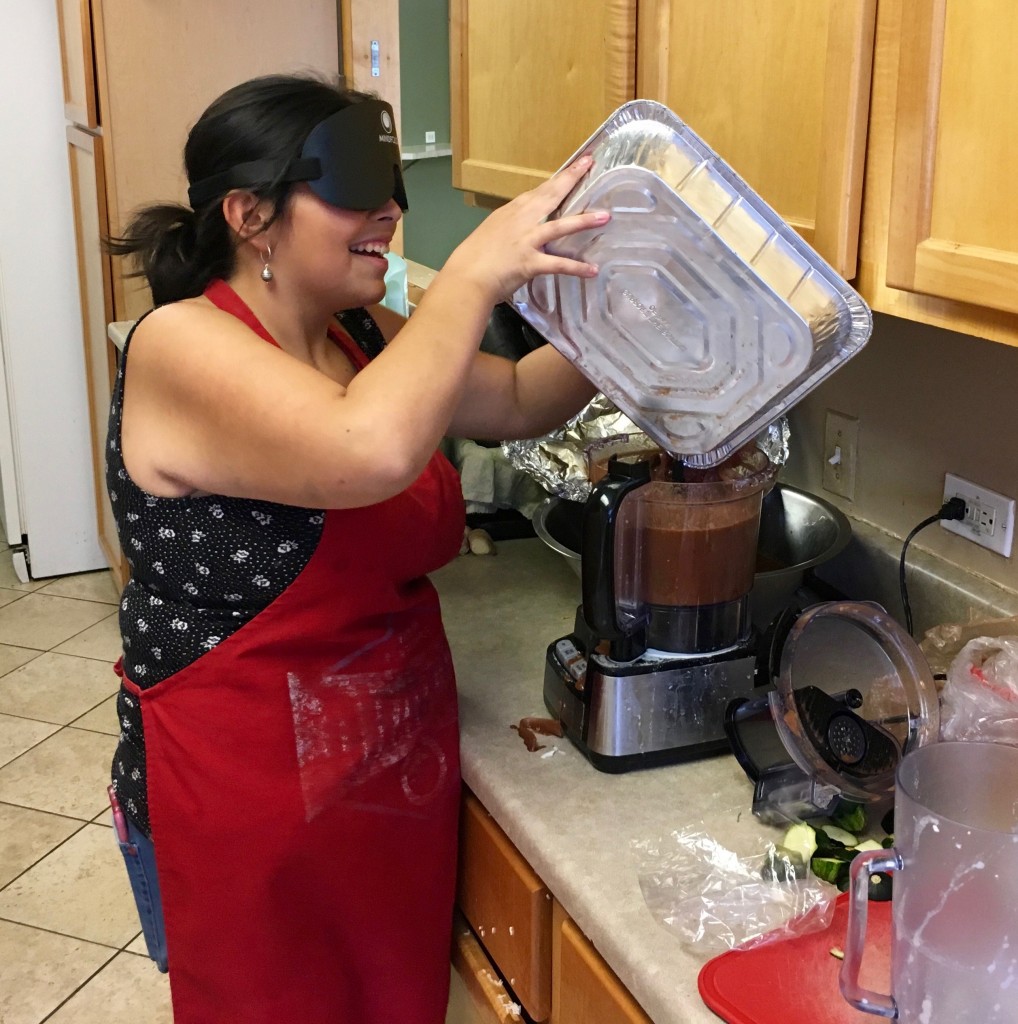 Salem worked for two years to be able to come for training at the Center. She loves Braille, and more than once praised her Mom for insisting that her daughter be taught Braille when she became blind in middle school. After high school and a stint in college however, Salem began to realize that she needed some other things as well if she were going to be able to live the life she wanted for herself.
So it was her bustling determination that propelled her through her program and over and around and through the many challenges she faced in her time in Colorado. And then she gave even more, often volunteering to work with our Youth Programs, such as mentoring blind youth at the Colorado School for the Deaf and the Blind and for other events at the Center.
Yes, Salem loves Braille, and she also loves people. She did an internship at the front desk and her positive, friendly efficiency there shone.
Brent presented her Freedom Bell to her at her request on December 7, 2015 – the bell she earned after almost three years of hard work and determination. That's commitment! And as Salem carries her bell back to California, she'll also carry many new skills and the confidence to achieve even more.