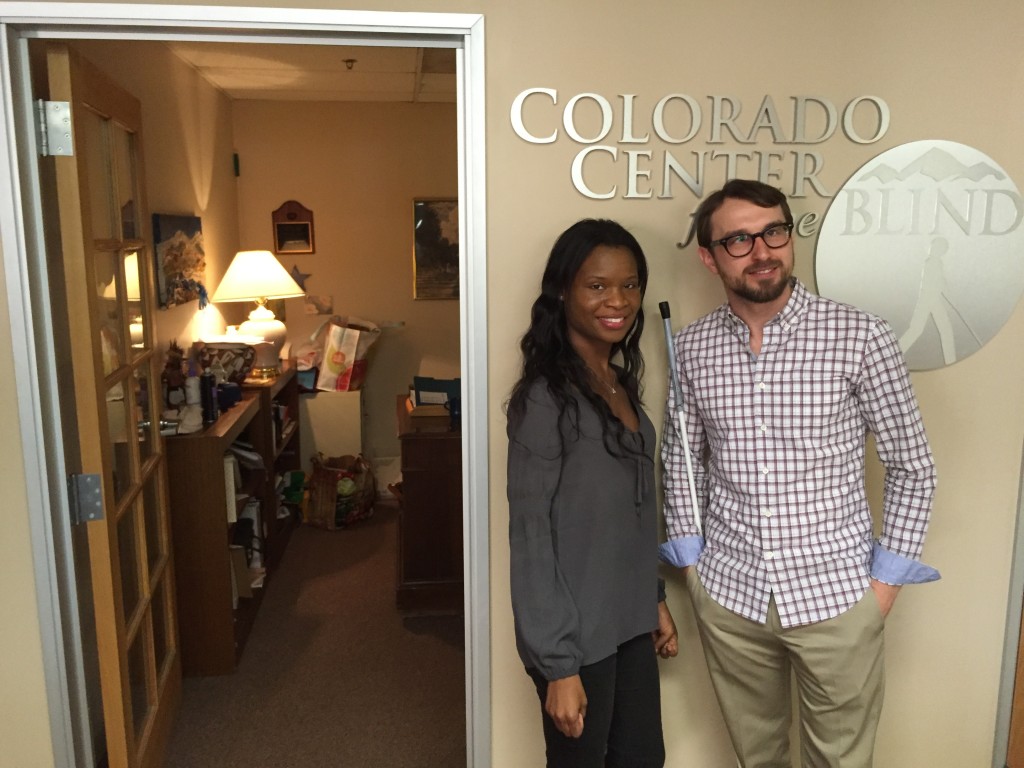 Nikita Reid was our special visitor at the Center today – all the way from Georgia. Her younger brother, Mike Parks-Reid was a student at the Center beginning with the 2013 Summer Program until the end of February 2014. That's when Mike went home to resume medical treatment in Georgia. He passed away in June of that year.
Petr K. was Residential Manager when Mike was a student, and he gave Nikita a tour of the Center and showed her our apartments where Mike had lived.
The photos show Nikita and Petr in the lobby, and a grad photo of Mike smiling and holding his bell. He's sitting down with Julie because he was so sick.
Nikita tells us she still has Mike's Freedom Bell.
"It will stay with me for a very long time," she says.
We're glad about that. Mike's memory has stayed with those of us who knew him here, and we appreciate the chance to remember him and talk about him with his sister today!