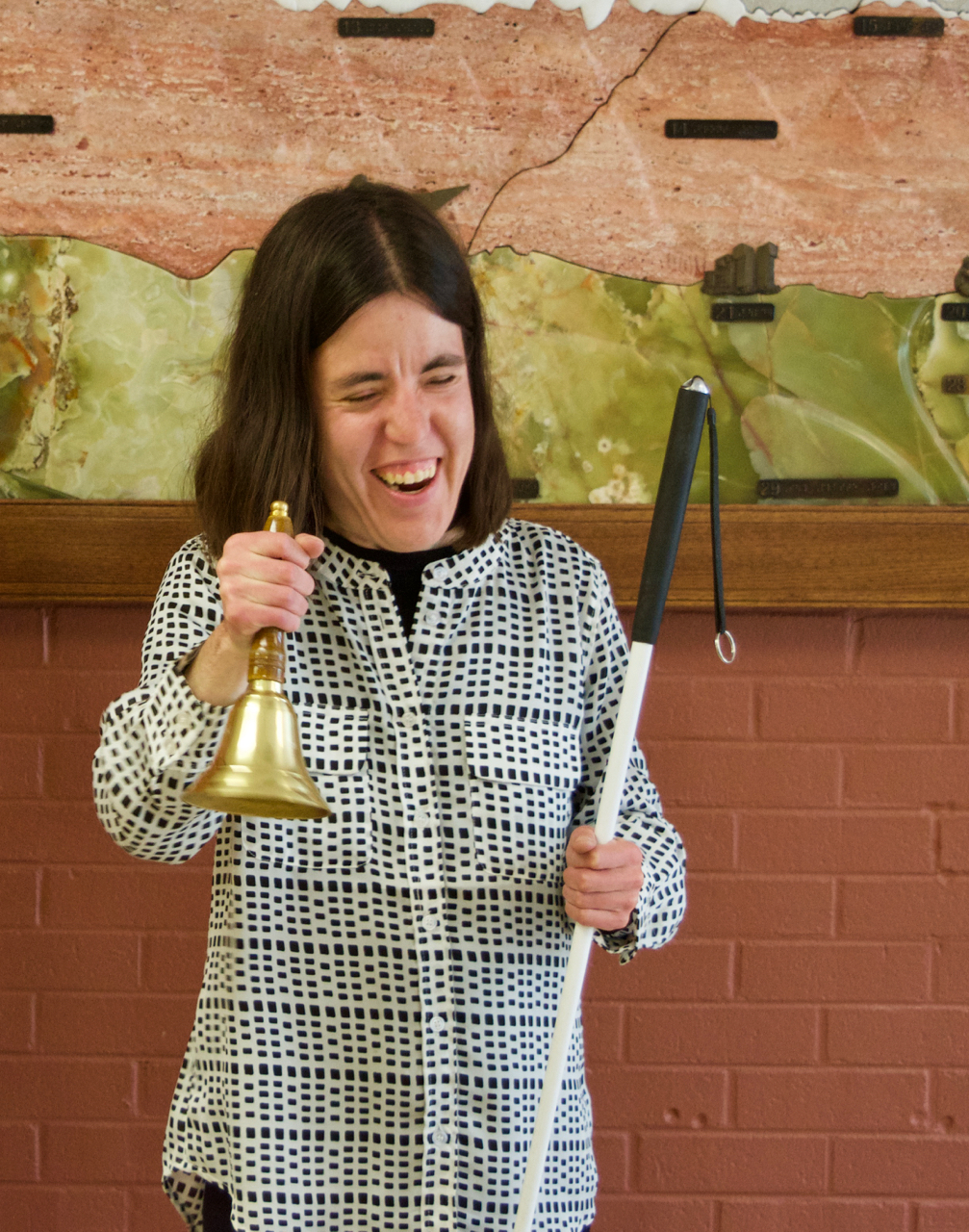 Editor's Note: What follows is an e-mail Director Julie Deden received from Serena, a recent graduate of our Independence Training Program (ITP).Serena is the fifth ITP grad to find employment in the last month or so. It's the best kind of news! We print the message with her permission.
* * *
Hi Julie,
I have some great news for you.  Today, I received my official offer of employment from the NJ Commission for the Blind!  I'll be working with blind seniors.  I'll be starting on October 30th.
Words can't express the gratitude I feel towards you and all my instructors for all I learned during my time at CCB.  You not only taught me, but inspired and motivated me and filled me with confidence that I can do even the things that are hard for me.  I will never forget my time at CCB and will always treasure my memories of it.  I rang my freedom bell today.
With love, respect, and thanks,
Serena