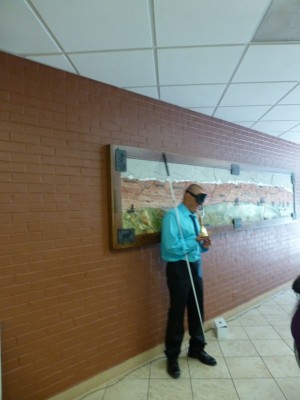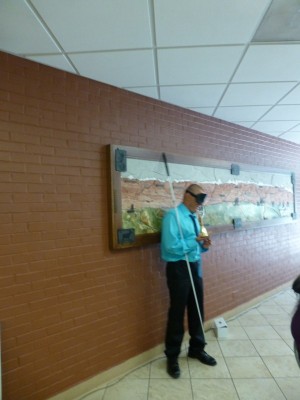 On August 27 Andy graduated from the Center following eight months of joyful learning powered by an intense desire for personal independence.
"I can't teach hard work and motivation," his Home Management Instructor, Maureen told . him.
Andy was a role model of both characteristics. He rarely missed a day and accepted each day's new challenge with an equanimity that belied his eagerness to try new things.
After three academically successful semesters of college studying Computer Science, he came to the Center because he wanted something more for himself. With virtually no skills in the kitchen or independent travel, he decided he needed to take time off from academics. He Finished up by serving a graduation meal for 60 of tortilla chicken soup, fresh salad and key-lime pie. His Dad and his cousin Kathleen came from New Jersey to be part of his big day.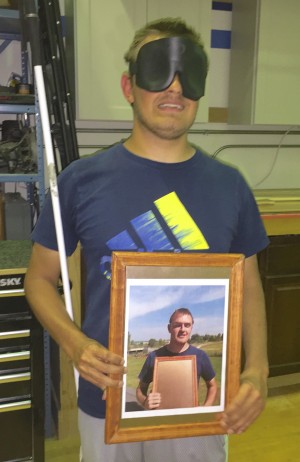 "I ate every bit of that meal," Julie Deden told him, "it was so delicious!"
"Everybody loves you Andy," Julie went on. "We're all going to miss you, but we're all excited for the things you are going to do in your life, and we're all so proud of you! Now you know that you can do anything!"
True to his nature, Andy remained a man of few words after ringing his Freedom Bell.
"When I first came here, I really couldn't even use the microwave, and I couldn't travel anywhere on my own … Now I feel so much more independent … so much more confident …" He paused, his voice uncharacteristically choked with emotion. "Thank you all," he concluded.
He could hardly have been more eloquent. His Dad jumped up from the table and gave him a great hug.
And now Andy has already finished his first week back in college.