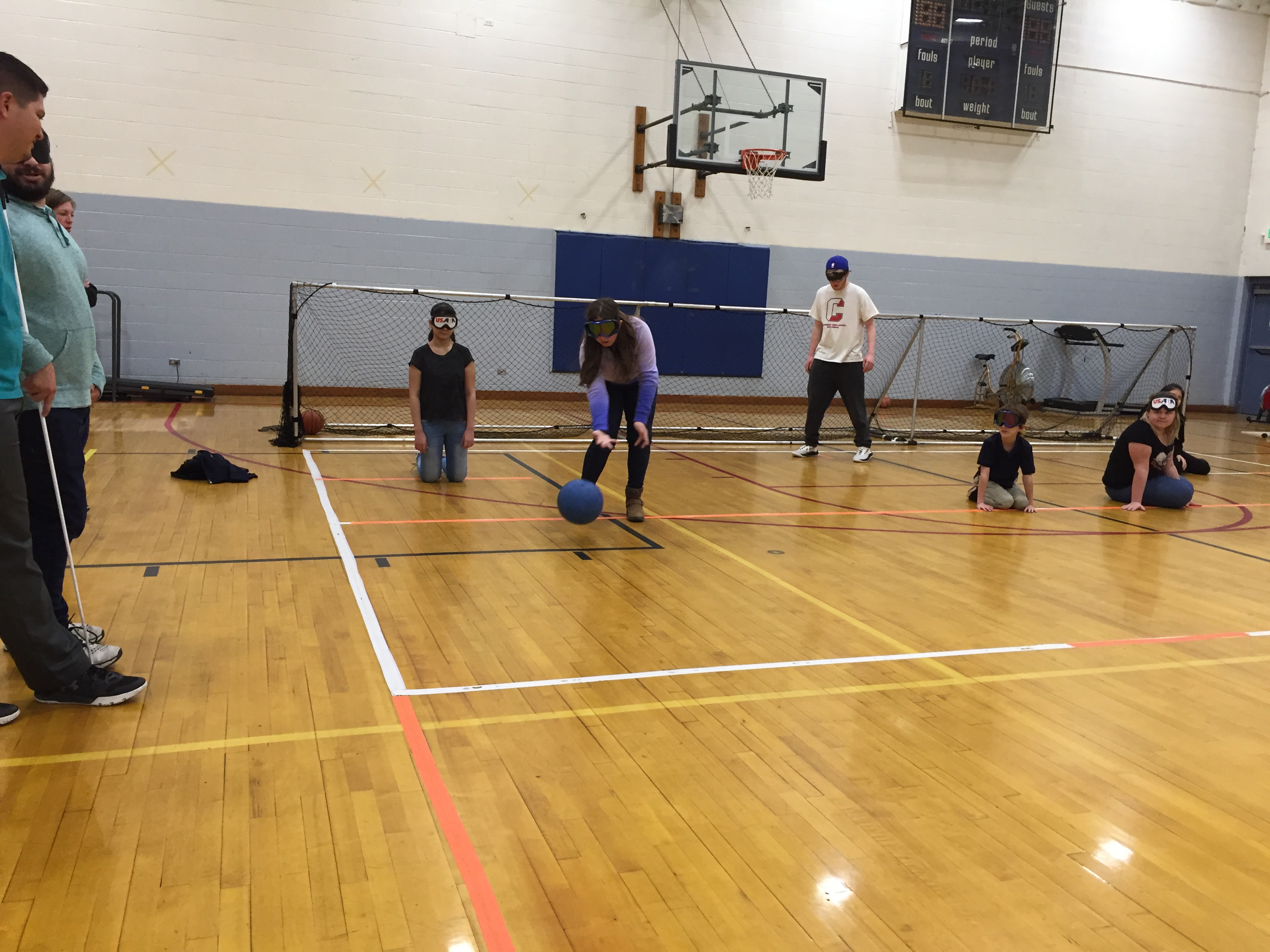 After spending much of the day in their chairs, giving their best in various Braille skills as part of the 2018 Braille Challenge, participants in the Metro area competition found goal ball the perfect way to unwind.
It's the third year we've hosted the event for Metro-area kids, which is organized in Colorado by the colorado school for the deaf and the blind. Students scores on reading, writing and more are collected regionally and given rankings, then compared to scores across the country. Eventually, the Braille Institute in Los Angeles will bring the most competitive students there for a final competition. In the meantime, there's a little goal ball, some local and regional prizes and pizza for lunch!
Congrats to all the participants- you're all winners with Braille!