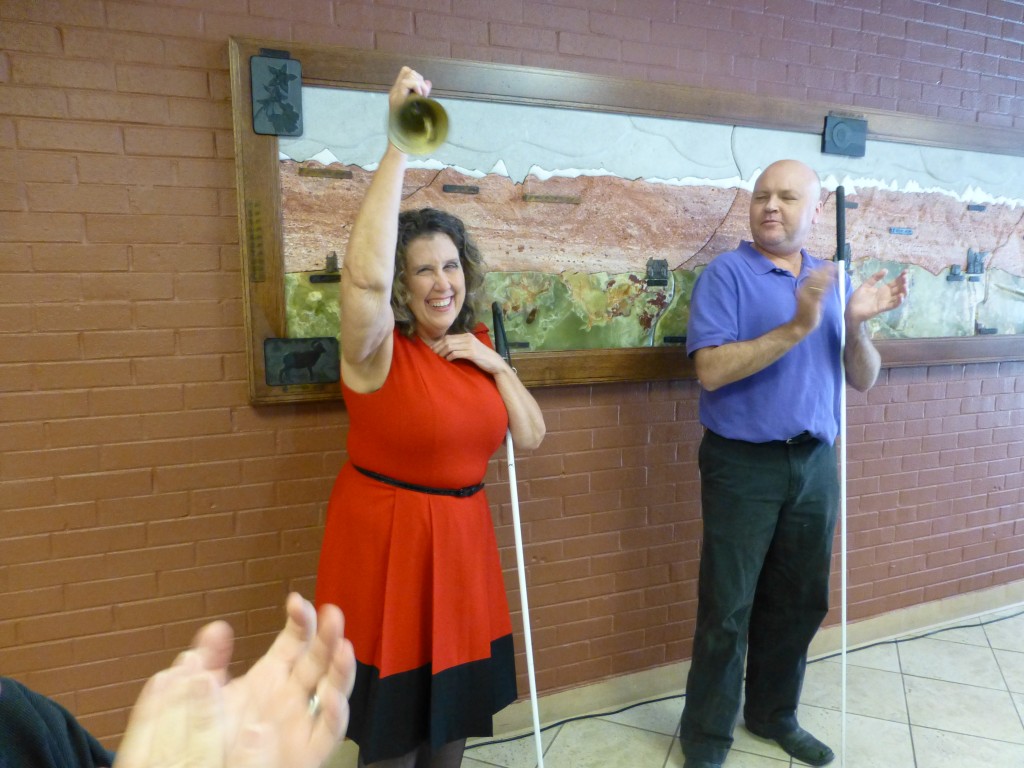 "Vicki's coming out of this ready to go," observed Robert at Vicki's graduation on Januray 8, "and the rest of you are going to have to work to keep up."
He was right about that. Vicki came with the intention of squeezing out every last drop of opportunity and learning.
"This was a long time coming," commented Vicki when her bell had sounded her chimes of freedom. "I had wanted this for a long time, and I knew almost immediately this was the right place to be."
Vicki came to the Center from Oklahoma, and her Mom and sister and brother-in-law and more came for her celebration.
"I came to my future," Vicki said, "I came to the next chapter in my life and it felt like home almost since I came here."
Vicki made it her home in many ways, the home in which she was surrogate momfor many younger students away from homes and families for the first time. (In fact, that was the subject of her speech in the Public speaking class.) So naturally, she had some advice for them all:
"You're going to realize you're going to gain lifelong friends. Stick with it, I had moments when I didn't think I could finish, but did because of that support and those friendships."
Vicki has ben working part-time during 2016 Colorado General Assembly session for Rep. Jim Wilson, who has been impressed with her work and said so in at least one committee hearing at the Capitol.
"I have so much to look forward to and I am just ready to go," Vicki confirmed.
Step aside Vicki's still on her way to her future!