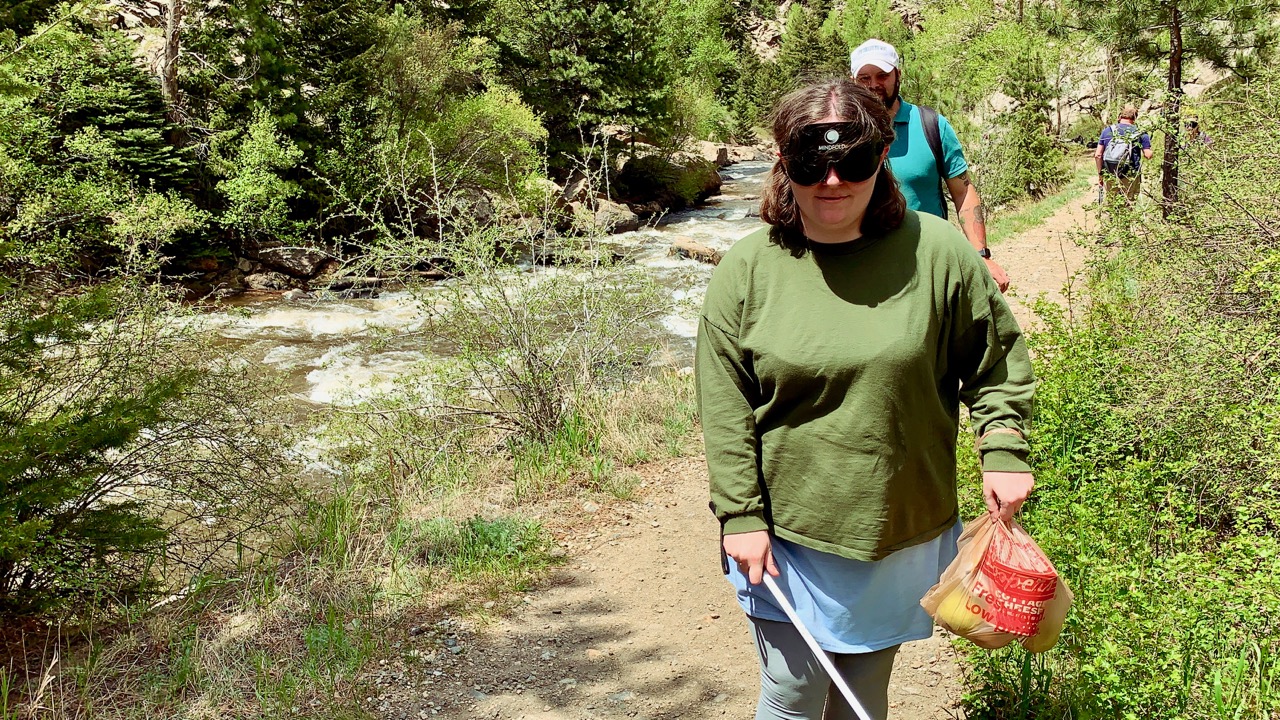 Holly Scott-Gardner is from the United Kingdom. By many measures, she is a very successful woman, yet she wanted to come to the Colorado Center for the Blind for training. On her first day at the Center, she accepted the challenge to go rock climbing. She attended the National Federation of the Blind Convention with us in Las Vegas last month, and a few weeks ago attended a conference on blindness in Guadalajara, Mexico.
We thought the best introduction to Holly would be to send you to her recent blog post about being at the Center. On her blog site, you can learn much more about her.
Read Holly Scott-Gardner's blog post, Measuring the Impossible.