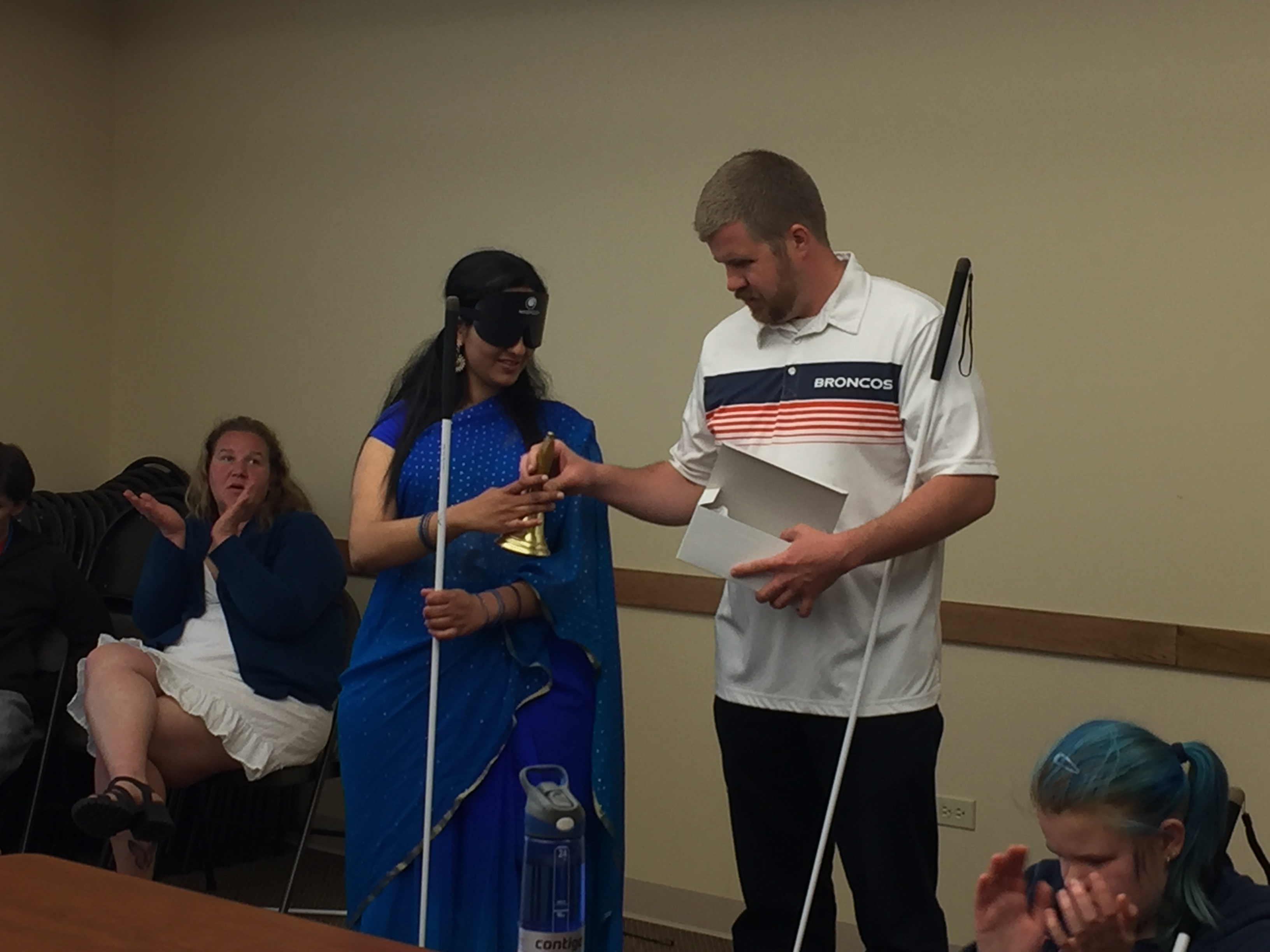 In this part of the world, the BBC's World Service can be heard during normal sleeping hours on one of our public radio stations. This week our volunteer photographer/videographer Mike Thompson had the BBC World Service on while falling back to sleep in the wee hours when he heard a familiar voice and a familiar name – Poonam Vaidya.
Poonam is from Bangalore, India and was one of our international students. (We always try to have one international student at any given time.), She graduated in 2016. Poonam was one of two blind women interviewed for the BBC program, "The Conversation." The 30-minute radio podcast gives interesting insights into how blindness is viewed in other cultures.
And thanks for the great plug Poonam!
https://player.fm/series/the-conversation-1301459/being-blind