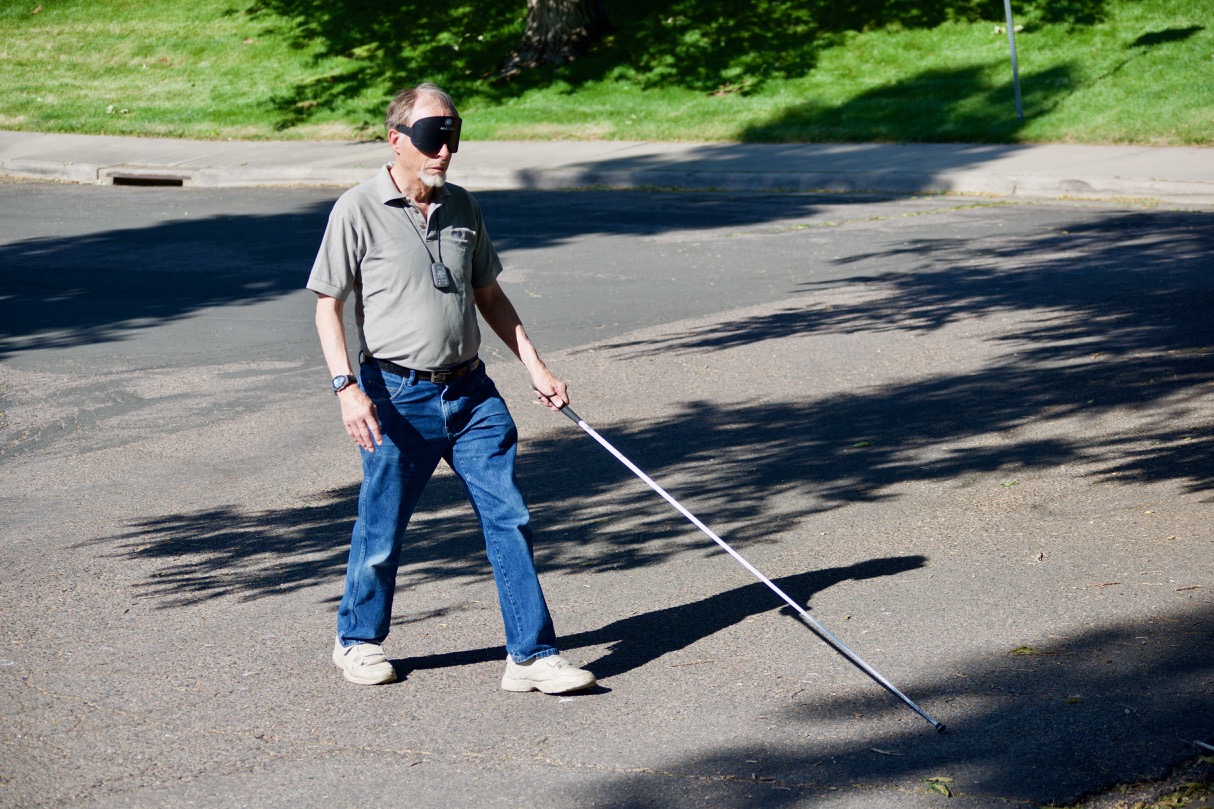 You can't keep Nicky out of the news. Glenwood Springs's Nick Isenberg, who first attended our Seniors in Charge program and then came back to complete the Independence Training Program at age 73, is back in the news where he spent his professional career. This time it's as "The Tactile Traveler", the monthly radio program and podcast he launched on KDNK in Carbondale July 30.
KDNK is a ppublic access radio station which, according to its web site, reaches over 100,000 listeners from Rifle to Leadville to Marble, as well as streaming on the web. Here's what the web site says:
Nicky News Premiers "The Tactile Traveler" on KDNK
Journalist Nick Isenberg applies his skills and experience to a new show that seeks to "empower blind and low vision people to explore the world and help the sighted to see the world in a new way."
"The Tactile Traveler" is available from the Apple Store and other podcast distributors. Just search for "Tactile Traveler".
Clicking this link will open the podcast and begin playing it.