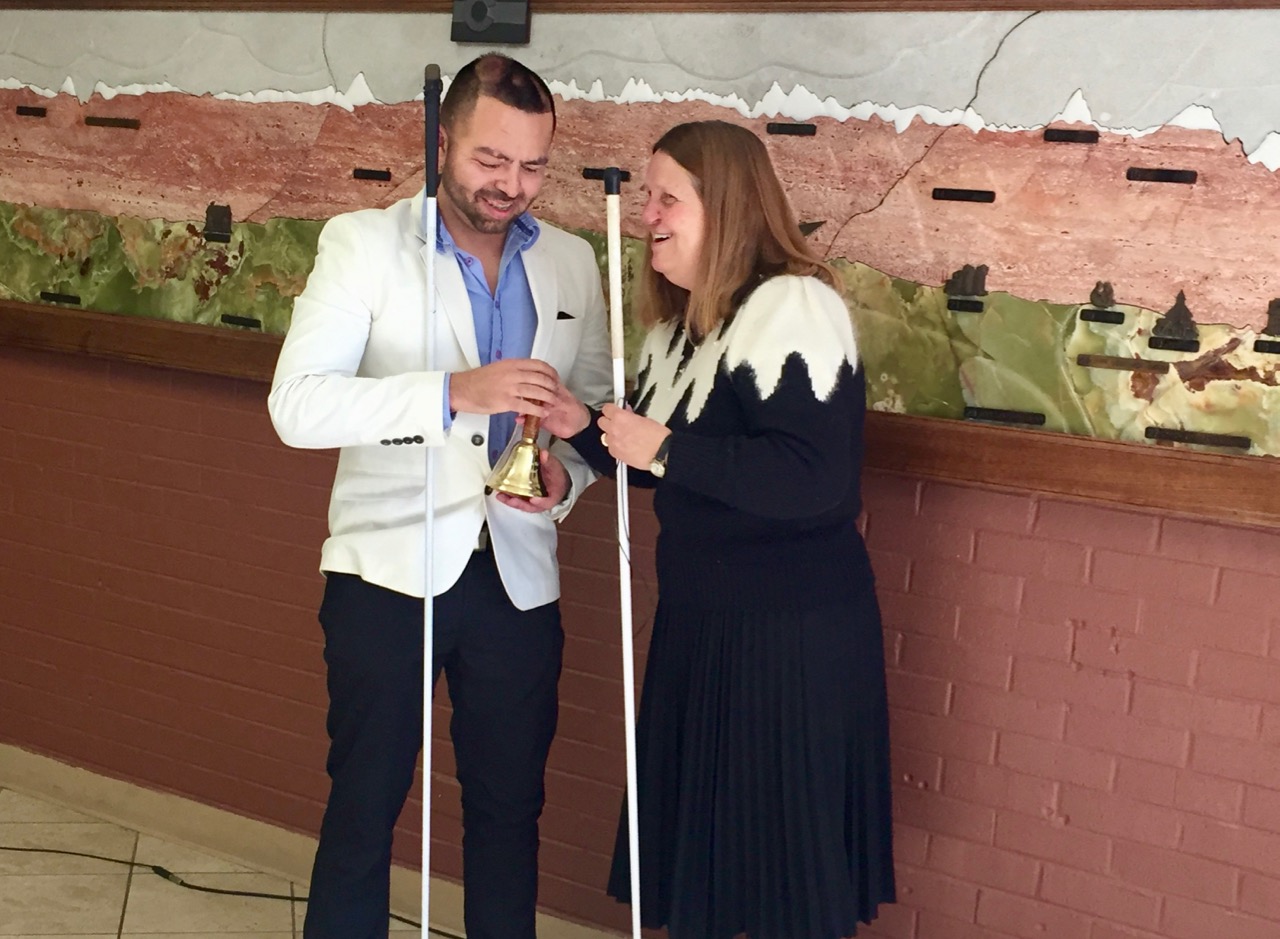 Editor's Note: Cesar was the final student to graduate in calendar year 2017, on Friday, December 15 in fact. This is the post he made just hours after receiving his Freedom Bell. His parents drove up from Phoenix and he returned with them before our coldest weather set in, assuring us all that he was looking forward to his family's traditional Christmas sitting around the pool. As he states below, he's taking the skills and belief in himself as a blind person home with him. That is just what we want for every student. Graduation is an achievement, but it's also the beginning of living the lives our students want for themselves. We're proud to say that nearly 30 students completed their programs at CCB in 2017 to go on to the next even bigger phases of their lives. Cesar's new beginning will involve a return to college. ¡Buena suerte y Prospero Año, compadre! And good luck and a prosperous New Year to all our 2017 grads and hundreds of alumni. Cesar's grad meal, by the way, was spectacular!
December 15 at 4:26pm ·
Littleton
After nine months, moving to another state and New town, where I became a student at the Colorado Center for the blind, learning all the skills needed to become an independent blind person. I finally graduate! My final requirement before graduating was to make a meal for more than 60 people, I made an Italian country soup, with Greek eggrolls and served it with bacon sauce, and for dessert a Mandarin tres leches parfait.
This place molded me to become the best of myself, giving me total confidence in all aspects of my life, something i thought i would never have after losing sight. I will miss all of the great friends i met along the way, but our friendship will stay and never be forgotten. Cant wait to go back home and put everything into practice. Thank you CCB for everything.