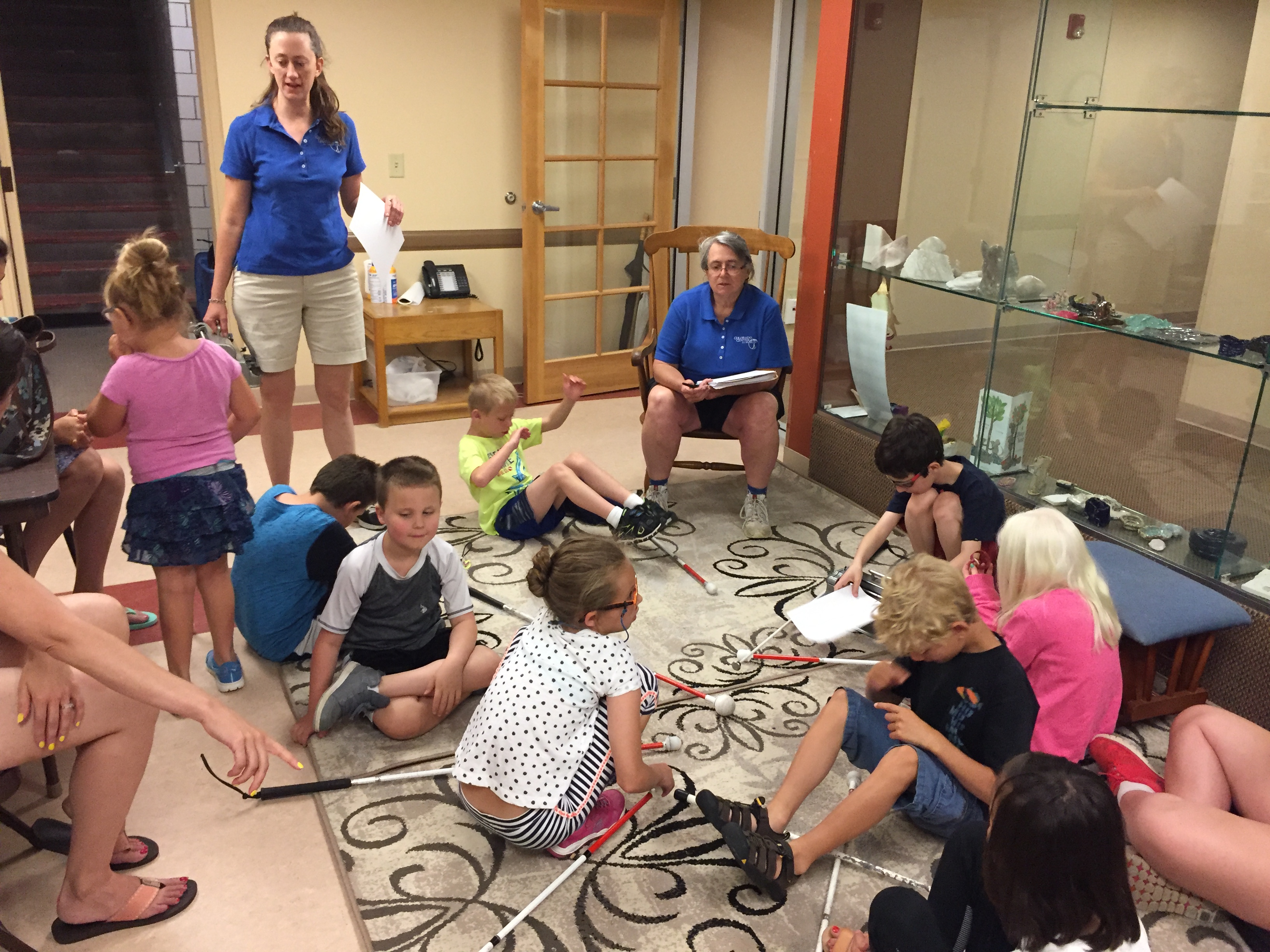 By 9 Monday morning the commotion in the lobby was reaching a crescendo. Fifteen Confidence Campers were arriving for the first of three weeks of learning blindness skills, having fun and yes – becoming more confident as small blind people! The commotion arose from parents dropping the campers off, connecting or reconnecting with their teachers and the other kids.
Tryna Boyd Pratt has been the director of Confidence Camp for 16 years running, and it wasn't long before she was assigning three of the older kids to do the grocery shopping. Of course, for kids between the ages of 5 and 11, a teacher goes with them to the supermarket, but their job was to get a shoppers' assistant and get all the items on the list themselves – a real grown-up skill! By the way, that list was dictated to them and written in Braille!
Here's to three more weeks of learning, fun, growth and CONFIDENCE!