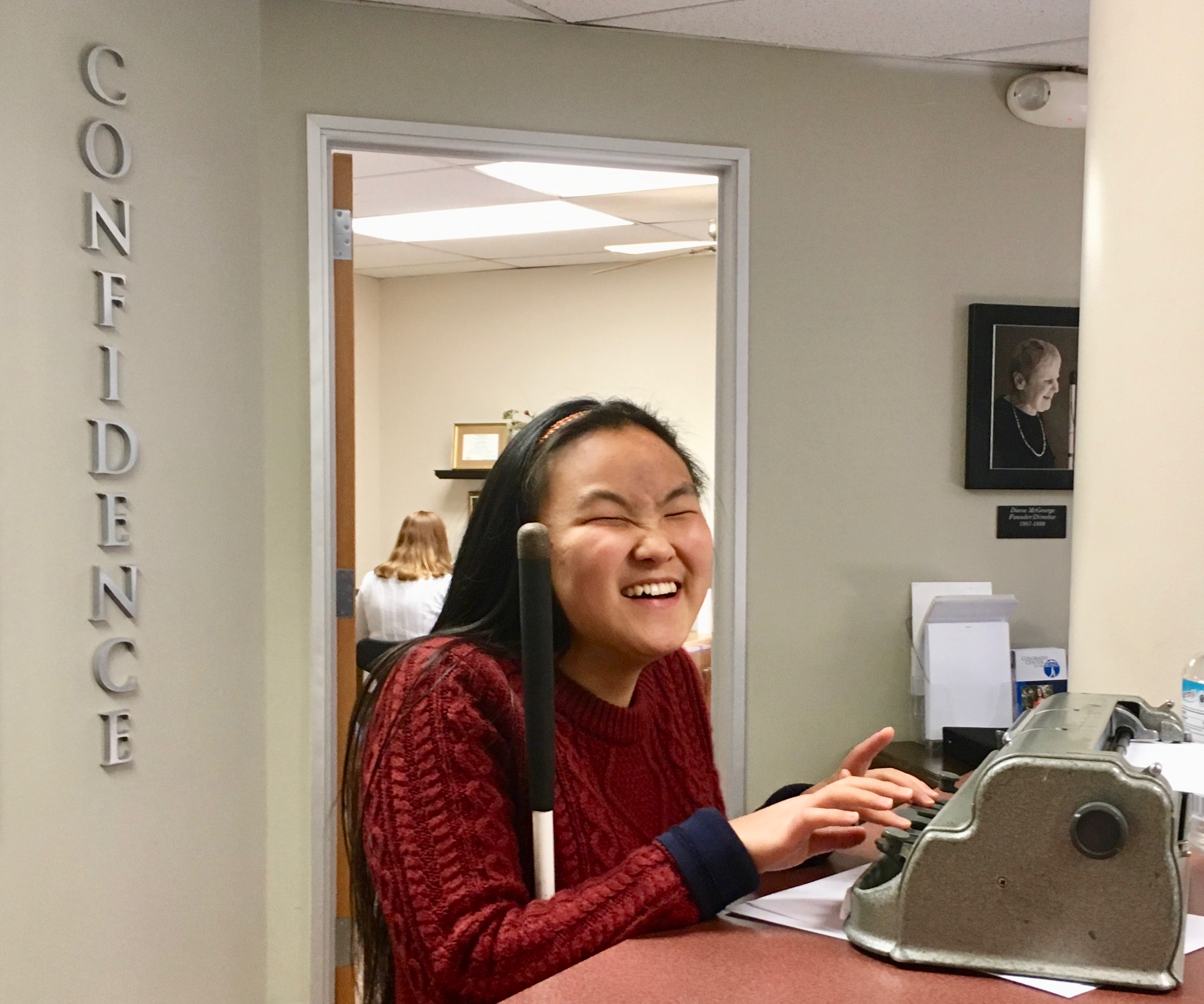 "Is Suzie here this morning?" asked Daniel yesterday at morning announcements.
"No!" protested Suzie
This is how it goes sometimes near the end of a student's program – things can get bunched up a bit. Suzie will graduate on May 10. On Tuesday this week, she completed her Monster Route – traveling to four places she'd never been before in four Metro-area cities. That's a big, big day, and her protests were certainly as much about the fact that she was still a little tired as it was about the fact that it was raining yesterday morning.
Why was Daniel, Suzie's Travel Instructor asking whether she was there? Well, because Suzie was going on her Drop – the other big travel requirement. While the Monster Route focuses on planning, scheduling and working out how to find new places – and students often spend several weeks of class time doing all this for the Monster Route – the Drop is all about problem-solving, using the travel fundamentals of orientation, making decisions based on skills have been practiced for nine months.
So, for Suzie, a driver was ready, the spot had been chosen, and she was about to take a ride and be "dropped" somewhere – she wouldn't know where – with the task of returning to the Center having asked only one question of anyone she might meet along the way.
It sounds scary, it might seem mean, but it's the culmination of months of work and practice and, when the student walks in the front door of the Center with that success under their belt, they are full of confidence – the confidence that is the cornerstone of true independence!
Just look at the grin on Suzie's face!
By the way, the sun came out yesterday afternoon, not long after Suzie's triumphant return.