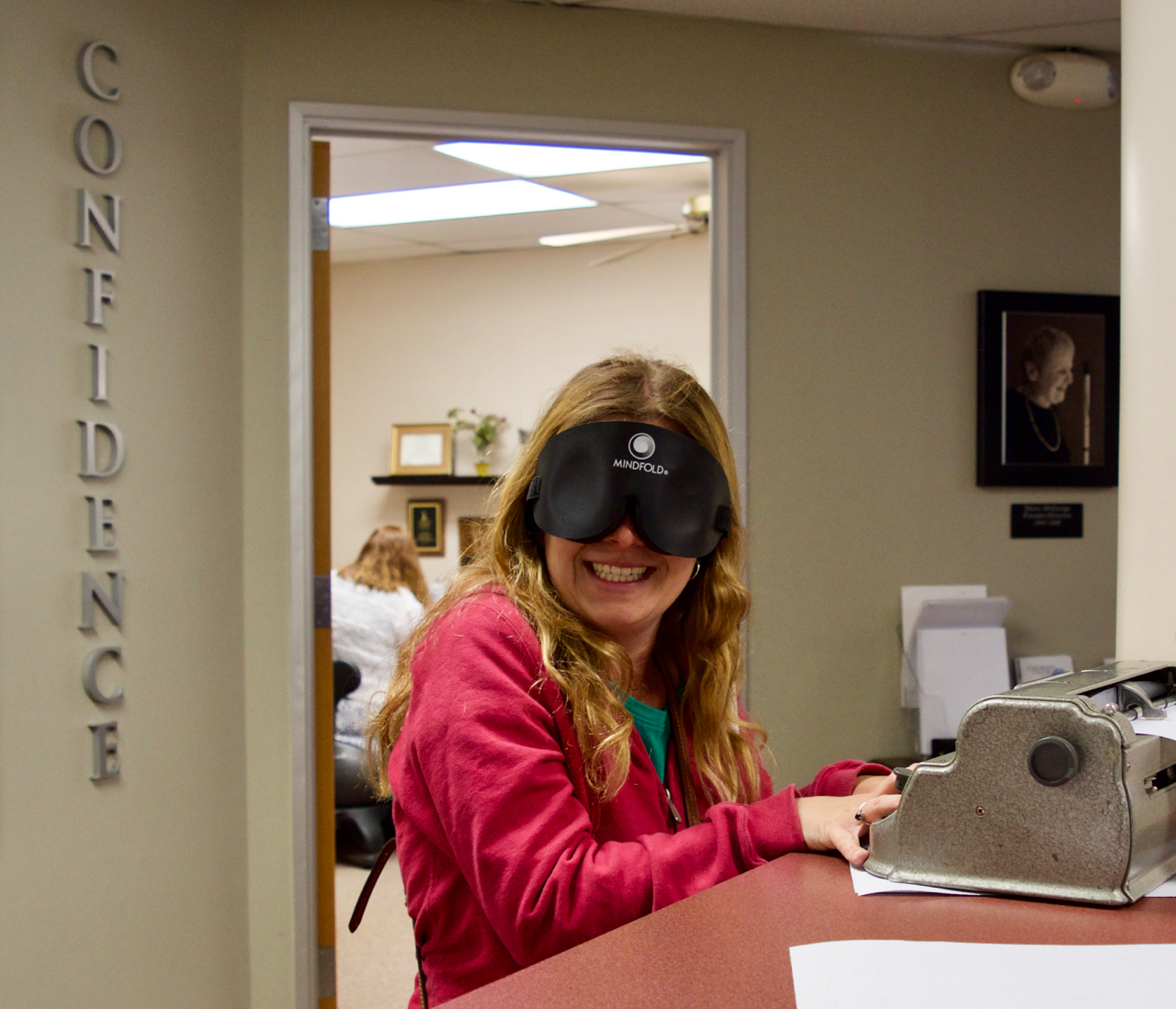 She had great weather, and more than a little New Jersey attitude when Steve told us at announcements she was going on her drop this morning. She still had that attitude when she got back after only an hour.
"I think I spent more time waiting for the light rail than anything …," she commented.
The drop is the final travel requirement – a big test. Students are "dropped" off somewhere in the Metro area and they must find their way back to the Center asking no more than one question. Of course, our travel instructors know when they are ready, know when they have the experience with RTD and various kinds of street crossings and, especially important on the drop, understand and make use of cardinal directions.
Well, congrats Courtney!