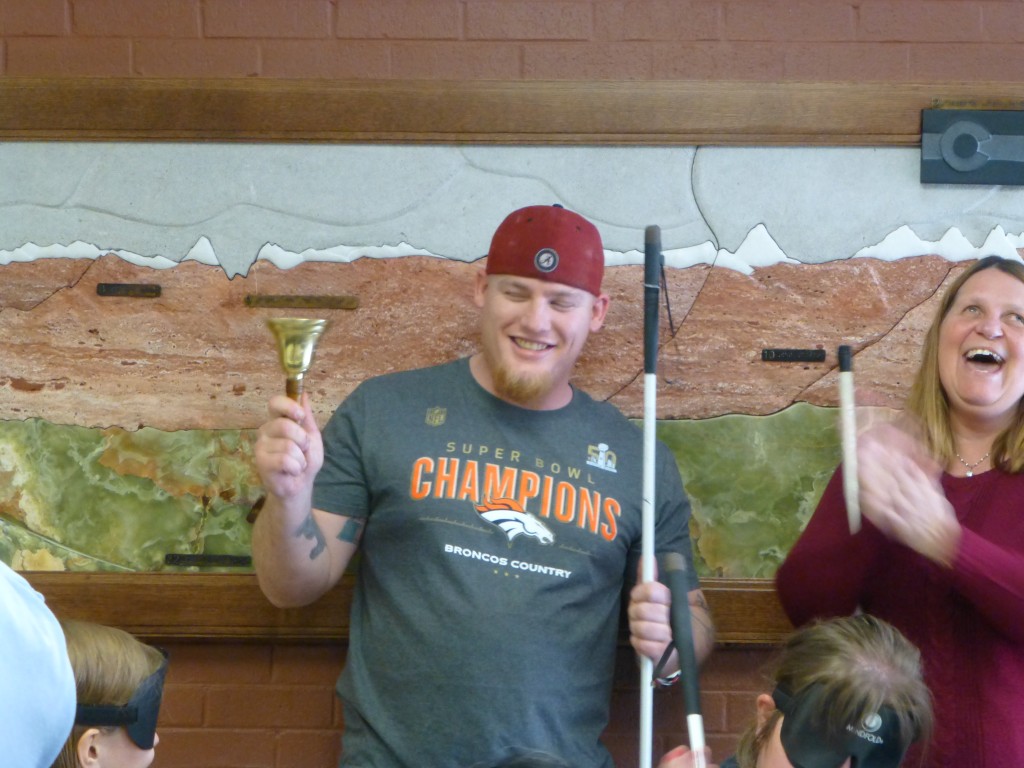 "You really raised the bar," Julie Deden said of Daniel's graduation meal on March 4. "I think this is the biggest grad meal we've ever had."
She didn't mean just the number of guests Daniel served – there were 80 in all – but because he cooked breakfast, lunch and dinner for those 80 guests.
The guests included family members such as his Mom and Step-dad, brother, Grandma and Pops (all live in the Denver area) and his Dad and brother who traveled from Mississippi to Colorado for the occasion, as well as close friends from church. That's not all though – there were a dozen students from Rice University and their faculty advisor who were at the Center as part of their Alternate Spring Break, several recent grads from the Denver area, as well as our Tech Instructor Chris Parsons and her one-month-old son Jackson (Chris is on maternity leave). Of course, there were all the current students and staff.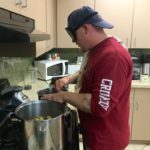 Daniel had everyone place their order in advance so he could calculate portions, and started cooking on Monday for the Friday meal. For breakfast he served a wonderful egg casserole and homemade cinnamon rolls. Lunch was pork patties and scalloped potatoes and dinner was chicken and dumplings. The dessert table was laden with oatmeal and pecan cookies, oatmeal and coconut cookies for those with nut allergies, cherry pie and two large pans of peach cobbler. Let's not forget the gallons of both sweetened and unsweetened tea. And he brought the entire feast in under his budgeted amount.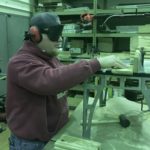 Daniel raised the bar in other ways too. Already a good hand with tools, his woodshop project was a large display for his brother's man cave showing all the years Alabama has won the national NCAA football championship. Daniel routed out each numeral and painted them before attaching to the display board. No need to google it – Alabama has won 16 championships. Multiply that by four numerals … Well, you can do the math!
After years of struggling as his vision declined, Daniel came to the center with the determination to become the best blind person he could be. His fellow students cited that example as motivation for success in their own programs.
"I've only been here since Monday," said one, "and you've really inspired me to be the best blind person I can be, too."
More than one student thanked him for his leadership.
"You were the first person I met when I got here," said one. "You came over to my apartment and introduced yourself."
Daniel's plans now include returning to college to finish a bachelor's degree, then maybe grad school to become a travel instructor. His journey is now at a new starting point.