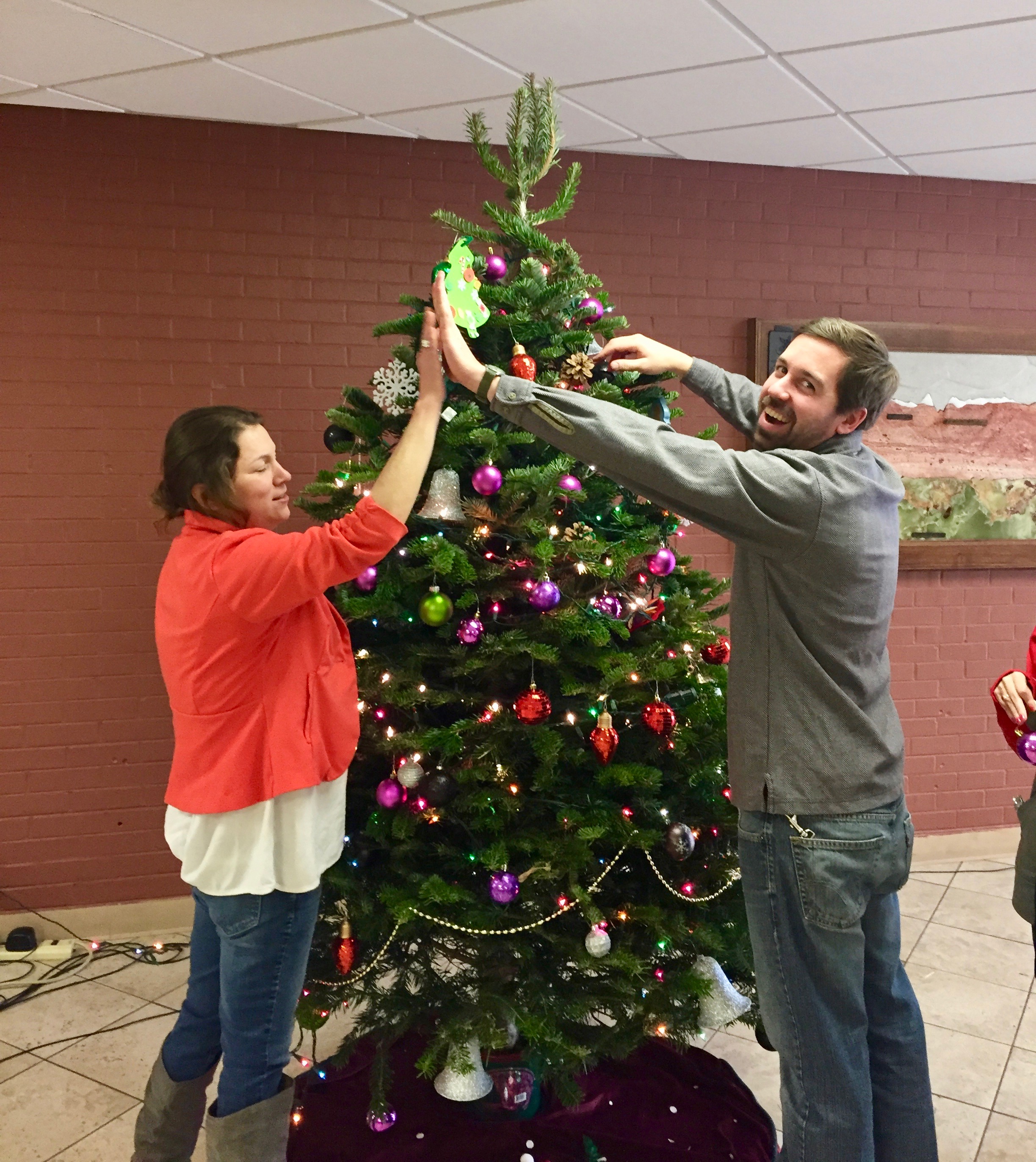 We're nine days into December and, not all that surprisingly, 9 is the temperature this morning. Robert routinely interrupts class with overhead PA announcements, requesting some student or staff member to please stop by his desk on a break. This is a sure sign that there's a Secret Santa something or other waiting for the requested one at Robert's desk in the lobby.
Hard to believe that we'll be done for the year in just a week, as always ending the year before the holiday break with a morning brunch and Secret Santas revealed! Before that unwrapping and Secret Santa unveiling, followed by departures across the state an to Denver International Airport, however, we'll have one more graduation, a FAST Saturday/NFB of Denver Holiday Party on Saturday, and the Seniors Holiday Party on Tuesday, December 13.
So last Friday, staff and students took time to do some holiday decorating, and here's a peek at that day and how the Center looks right now … on the inside anyway!