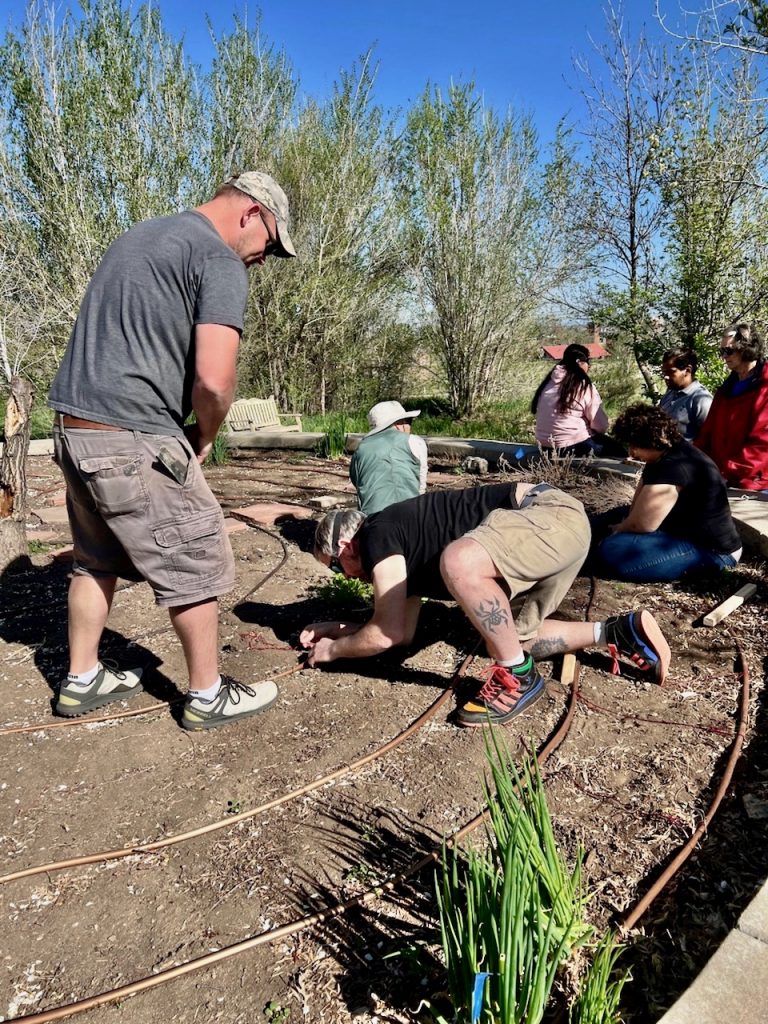 Our Legacy Garden planting is complete, helped again this year by our partners with Arapahoe County Master Gardeners and of course all the rain in the past few weeks. (Actually, all the rain has made it difficult to plant on some days because the ground was too wet.)
But now the hot weather is upon us. So, it's especially appropriate to give a special shout-out to Designs by Sundown in Littleton, because before the planting got started this spring, they gave us a great in-kind donation by replacing our surface drip irrigation system. The old one was cracked and leaked in the area it still covered, which shrank a little more each season. Since this is Colorado, we didn't want to be wasting any water, but we definitely needed to use our planting area effectively, too.
Now, our peas and beans, tomatoes and basil, squash and much more are in the ground. We look forward to tending them and, before long begin to harvest and use the produce in our kitchens!
Typically, our Independence Training Program (ITP) students are the ones who get to do most of the gardening on Tuesday mornings, and they also use most of the produce by default. But already this year some of our seniors have been out in the garden, as were our guests from Liberia, and the summer staff who've just arrived to begin their training to work with our No Limits to Learning students in July. We'll definitely get our youth out there in July as well. So, everyone gets to enjoy working and harvesting in our garden with the Master Gardeners!
Not surprisingly, this upgrade to our watering system came about thanks to our partnership with the Master Gardeners. Last summer, one of those gardeners who came to work with our students also worked with Designs by Sundown, and the connection was made. Before we knew it, DBS had offered to replace the surface drip system and donate the materials and labor. We are all so grateful!
And now it's in place, as are seeds and plants over the past few weeks. Thank you, Designs by Sundown. As the harvest starts to come beginning in late July, we will raise a hearty glass of homemade gaspacho in your honor!