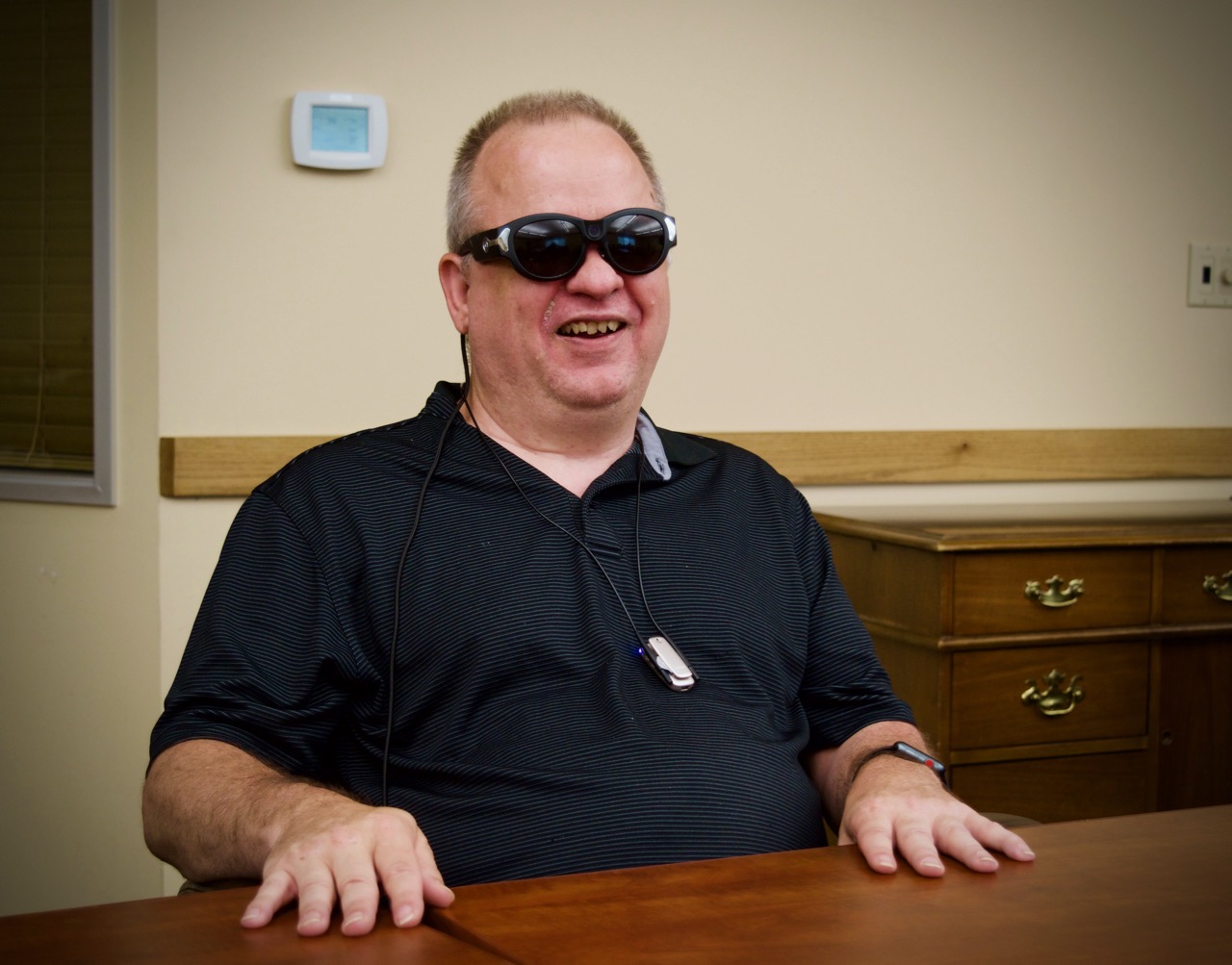 He was in the neighborhood, so he stopped by for a visit. Eric Duffy, a long-time member of the National Federation of the Blind (NFB), spoke to our Philosophy class recently when he came to visit the Center.
Duffy, who was visiting his brother and family in Colorado Springs, previously served as the President of the NFB of Ohio and, most recently, directed the Access Technology department at the National Federation of the Blind Jernigan Institute (NFBJI) in Baltimore.
Philosophy is an almost-daily class in which staff and students discuss every and any aspect of blindness as it affects our day-to-day lives and our hopes and dreams. We use this time to examine the limiting low expectations of society and ourselves with respect to our blindness, and to acknowledge that the things we are learning about ourselves and our blindness stand in contrast to those low expectations.
Eric shared the story of his childhood in Ohio, where he attended Ohio's residential school for the blind. Eric's is a story of a young boy finding a sense of independence away from home and never wanting to let it go. It is also the story of his older brother, that brother he was visiting in the Springs, who encouraged and supported his independence as he grew into adulthood.
It's a wonderful story, and one that our students very much appreciated. We all did! Thanks again for stopping by Eric!