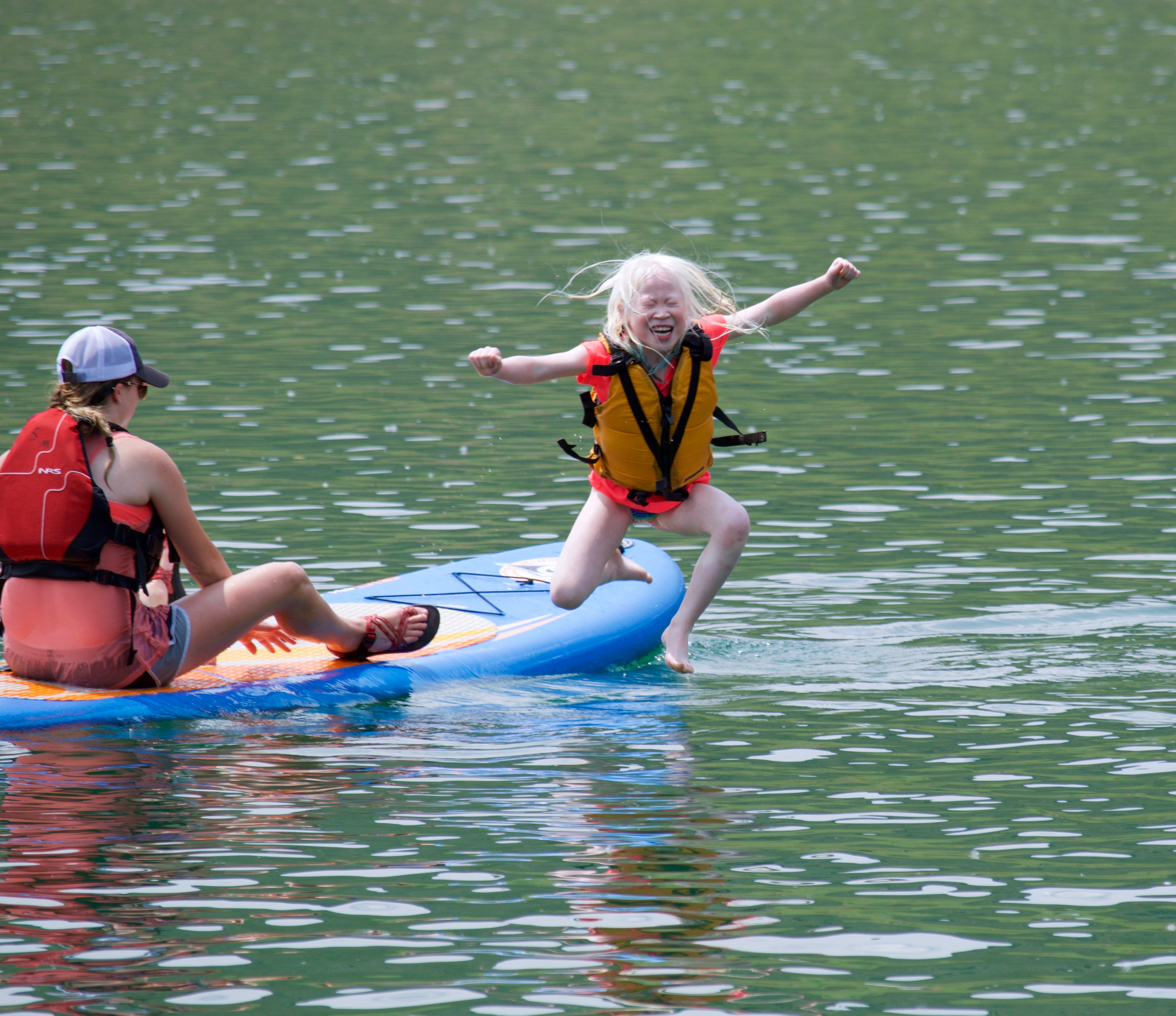 Our 2016 Colorado Gives Day was our most successful ever, and we want to thank all of our friends and new acquaintances who helped make it so!
In all, we received $15,230 via the online Colorado Gives web site, and all of that counts toward a share of the $1 million Incentive Fund offered by First Bank and the Community First Foundation. In addition, we received another $11,275 in checks on December 6 from supporters who don't favor online giving for one reason or another. No matter, we're excited and thankful for all our donations, which totaled $26,505!
We're still getting a few checks and online donations, and all these funds go toward the costs of programs like our Confidence Camp for Kids (see photo above), challenge recreation and special programs for seniors.
Colorado Gives Day for 2016 was another record-breaker across the state, too. Every year the number of nonprofits participating in the statewide event grows substantially. This year there were 2111, and a record of more than $33 million in donations.
Our numbers might seem small compared to the statewide amounts, but we're anything but dismayed. We know our mission and we know the blind kids through seniors who benefit from our programs by gaining the skills of blindness and the confidence to take charge of their lives. Obviously, so do the nearly 100 contributors who gave amounts from the minimum of $10 to some gifts that required a comma. It all counts, it all matters.
So thanks to all those who gave a monetary gift, as well as to the dozens of others who shared our Face Book, YouTube and Twitter appeals!
Happy Holidays!