Green Tomatoes and Ripe Pumpkins: Last Days in the Garden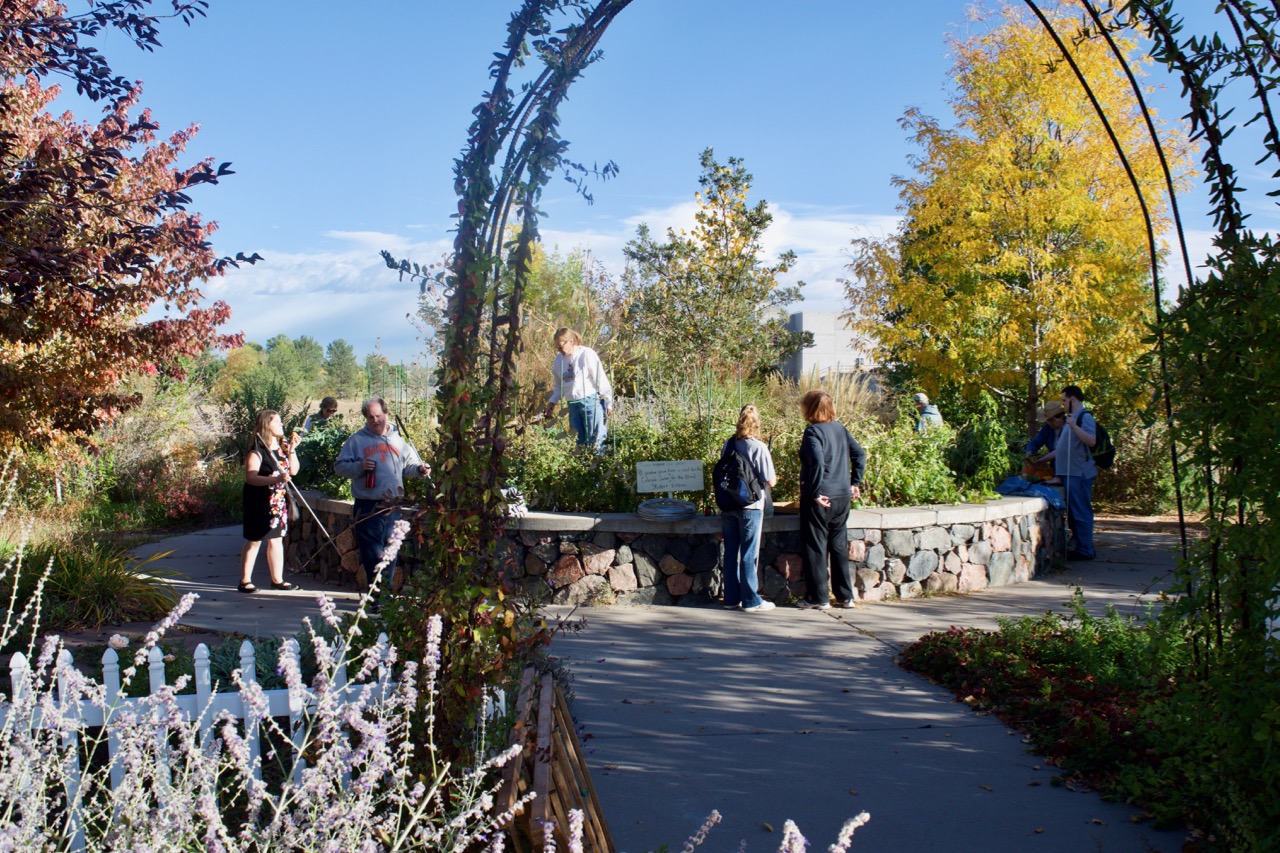 The mornings are cool and the colors turning. There were still loads of tomoatoes, green to read, not to mention the ripe pumpkins on wat may be one of the last weeks our sudents work in our Legacy Garden with the Arapahoe Master Gardeners.
This week it was the first-hour Tech Classes who got to work in the garden. From veterans like Tech Instructor Chris Parsons (who breakfasted on tomatoes directly off the vine, to brand-new students like David in his first day at the Center, it was a festive mood bringing in so much produce before the first frost hits. For those who've been around since the first plantings last June, it's satisfying, yet bittersweet. Like every year, though, the garden is a big part of our summer months at the Center!