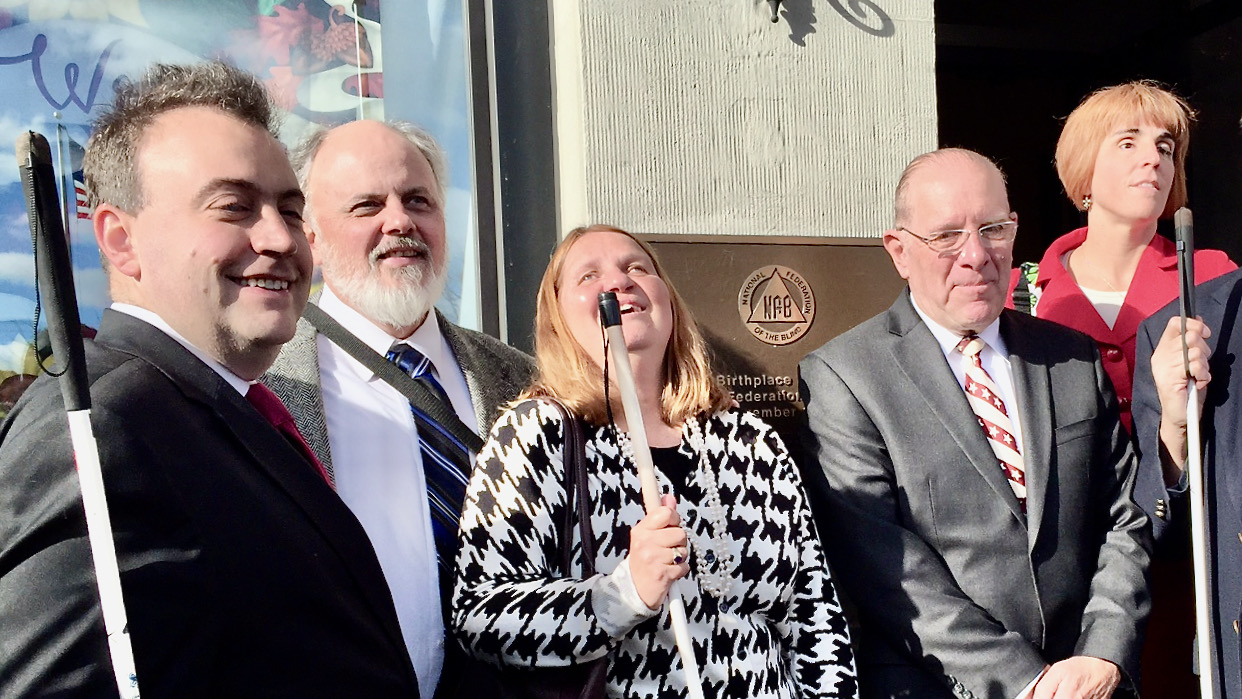 The National Federation of the Blind is 80 Today! The NFB is the largest organization of blind people in the United States (indeed, the world), and its positive impact on the lives of blind Americans is unequaled. In fact, the Colorado Center for the Blind wouldn't be here if it weren't for the NFB, for it was the insight, foresight and gritty determination of then-NFB of Colorado President Diane McGeorge to create a training program that truly believed in the nonvisual skills used by the blind and in the capacity and right of blind people to self-determination that caused our doors to first be opened more than three decades ago.
So, here's to the self-determination  and independence of the blind to live the lives we want! And here's to the power of collective action by a committed, undaunted community of blind Americans to ensure that independence is realized for all blind Americans! And finally,
here's to the National Federation of the Blind!