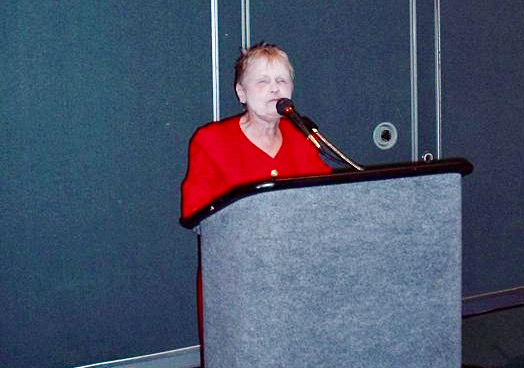 We send out a loving and hearty "Happy Birthday" to our founder, Diane McGeorge who is 89 today!
Diane Served as the President of the National Federation of the Blind of Colorado from 1977 to 2005 and, as such had been exploring the means to start a training center for blind people that would be based on high expectations and the belief that blind people have the capacity to achieve lives of value and independence. In short, though the National Federation of the Blind didn't adopt this tag-line until 2014, Diane, along with her late husband Ray, knew that blind people could live the lives we want and that blindness did not hold us back. Rather, it was the low expectations and lack of opportunity served up at most training centers of the day that did.
So, in 1988, with some innovation funding and lots of fund-raising, the center's doors opened behind the undaunted determination of this small, always-well-dressed, iron-willed blind woman who, it would later turn out, was also a demon at rock climbing!
With all our love and the gratitude of hundreds of alumni, Happy Birthday, Diane!