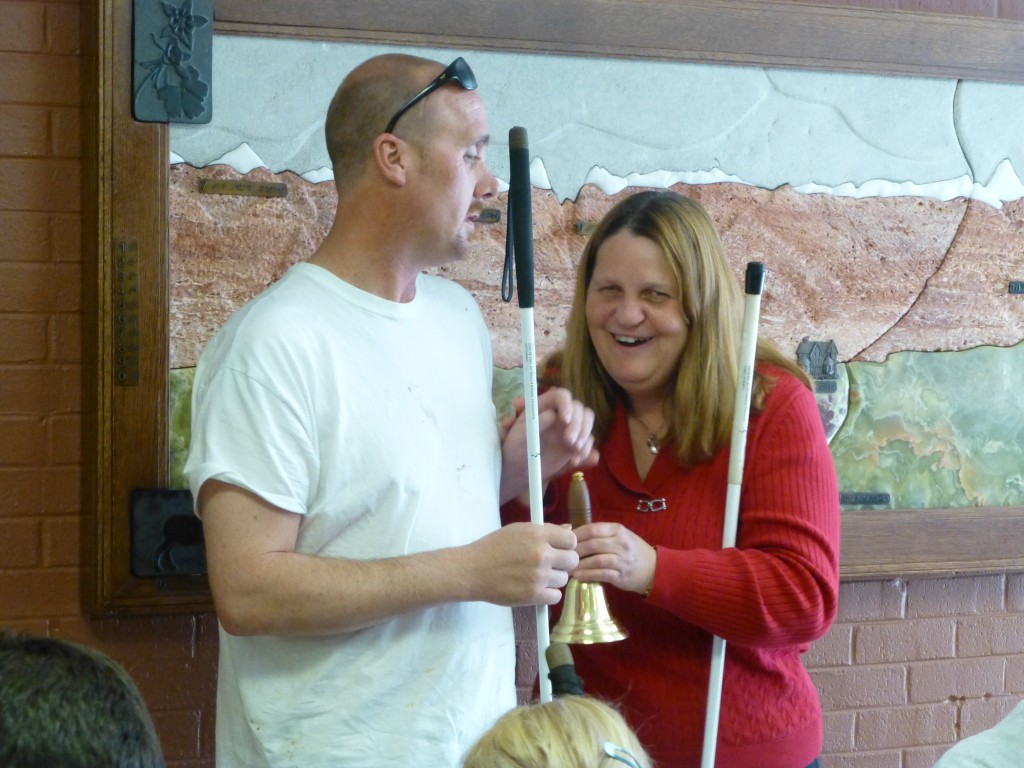 James and I talked on the phone for months and months before he came to the Center," Julie Deden told the 60-plus guests at James' graduation ceremony on February 12. "And one thing we all know about you now James is that once you have your mind made up you go for it and make it happen."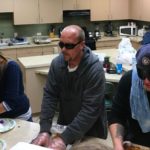 James came from Tennessee after a lengthy struggle to get funding to attend the Center. Blind for only a few years as a result of an accident, James' gentle spirit and signature drawl combined to endear him to all. No one was asked more often to help other students serve their mini-meals or graduation meals. It's impossible not to love the guy.
Julie recalled his first day in late June. "It was pretty chaotic (when we brought you in), and pretty intimidating. But look how far you've come – you can travel anywhere and what about this wonderful meal with a Southern flair!"
"I'll never forget your speech James, when you That meal featured his mother's own recipe for pot roast, along with rice and, not surprisingly, sweet tea.
Fittingly, James' Mom Elizabeth came from Tennessee, along with his sister Laura and her fiance Chad, and James' nephews Tyler and Carl. James' new roommates were also present. He is staying in Colorado to look for work.
"James has earned his bell of freedom," Julie told the audience. "He can now move forward with his life!"