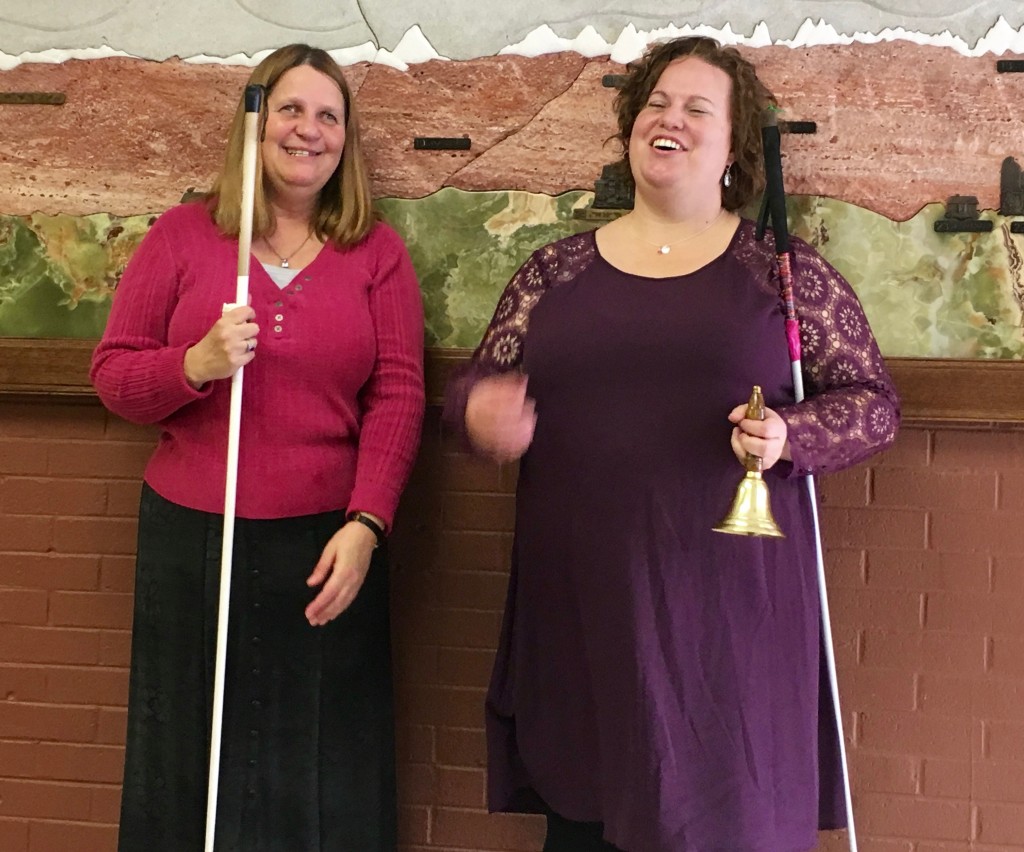 "Jenny is a woman who is very creative and unique, and you may find yourself experiencing things you've never experienced before when you spend time with Jenny."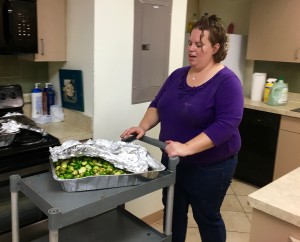 That was Julie Deden's remark on January 20 as she prepared to present Jenny with her Freedom Bell. It's very true, because it was elicited by the fact that Jenny had just served us all Brussels sprouts. Even more astonishing – we liked them!
"I know you'll be able to do anything you put your mind to," continued Julie.
Jenny became blind overnight about a year before coming to the Center for training. She felt lost, wondering what it meant to be a blind person and where her life could go.
"I couldn't even think if I'd ever met a blind person," she said.
A lawyer, she characteristically didn't wait for answers to come to her, but started researching and reached out to the National Federation of the Blind of Kansas weeks after becoming blind. She soon met many blind people, among them Diane Hemphill, who offered her information, support and advice.
She didn't feel like she was in a strange world anymore with Diane. "She has such a presence – a professional, a mom and a grandmother …"
Indeed, Diane made the trip from Kansas for Jenny's celebration. So did all of Jenny's sisters and her brother.
"It's ridiculous how many people support me,' she said. "People flew here from both coasts."
That's appropriate. "Graduation is not a small thing" Julie pointed out, "it's a big, big accomplishment.' Jenny's now ready to take on the world as a blind person.
After thanking her siblings and Diane, she thanked her teachers. Then she offered a word to her fellow students.
"This was not just a long journey … it was an opportunity to become a whole person. On the one hand I was really irritated, but I had the chance to work on other things to become the person i want to be – as well as the best blind person I could be.
One of the outcomes of that work?
"I realize how much I have in my life that is really positive."