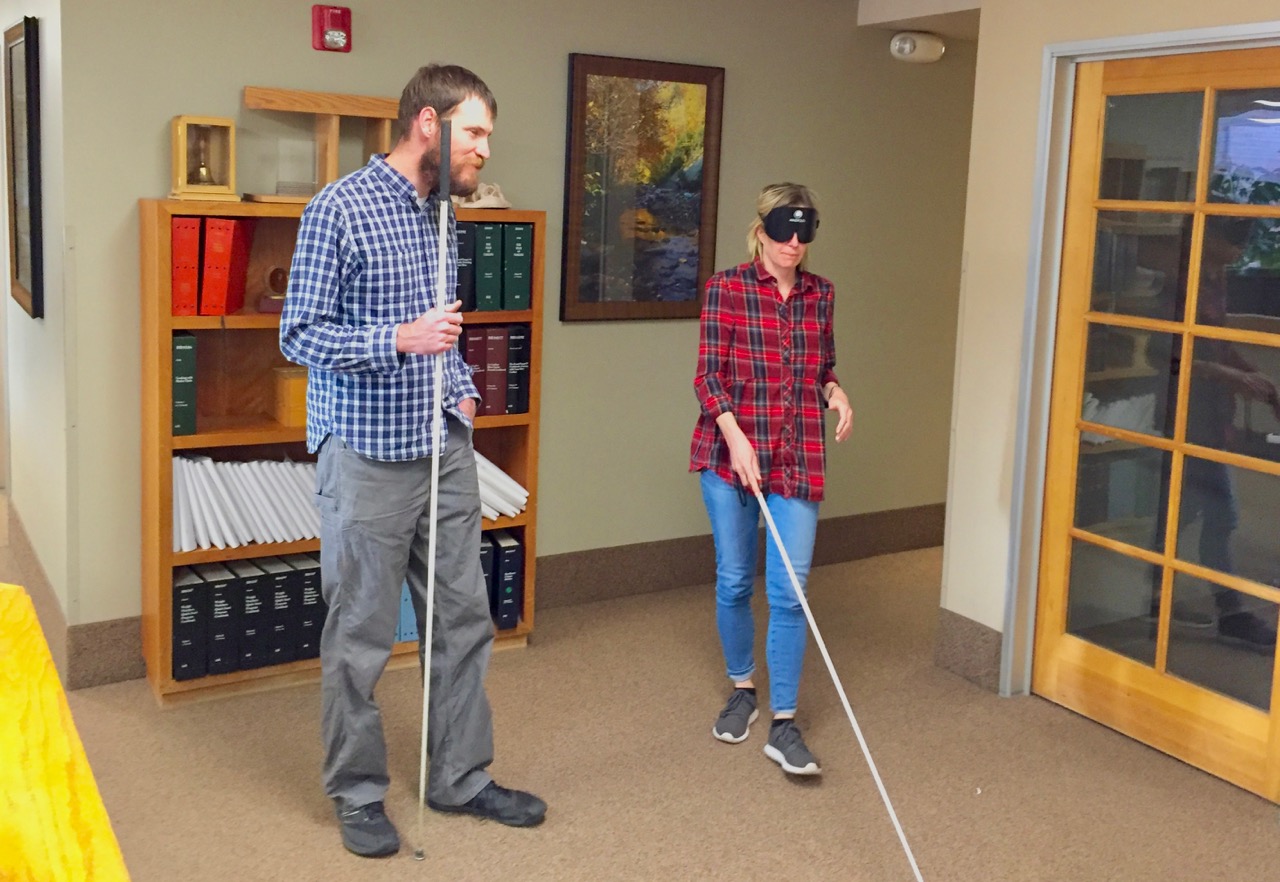 We're delighted this week to have Kirsten Mau here under sleepshades, taking all the usual classes. Kirsten is the new Marketing Director for the National Federation of the Blind, headquartered in Baltimore, but she lives in the Denver area. Typically a telecommuter, she's been using offices at CCb off and on during home remodeling. This week, however, she commutes to the Center – drives herself – and then dons her sleepshades and grabs her cane.
The purpose of sleepshade training for sighted staff is to give them the sense of how blind people successfully travel, manage information and live the lives we want every day. Kirsten has taken to her training like a champ. She knows our message and believes in blind people.
she's worked with the NFB in consulting capacities going back several years. A marketing and social media pro, she couldn't resist a little jab.
"You missed it yesterday," she said this morning. "I thought you'd come to the shop and take a picture of me cutting a two-by-four on the saw."
Sting!