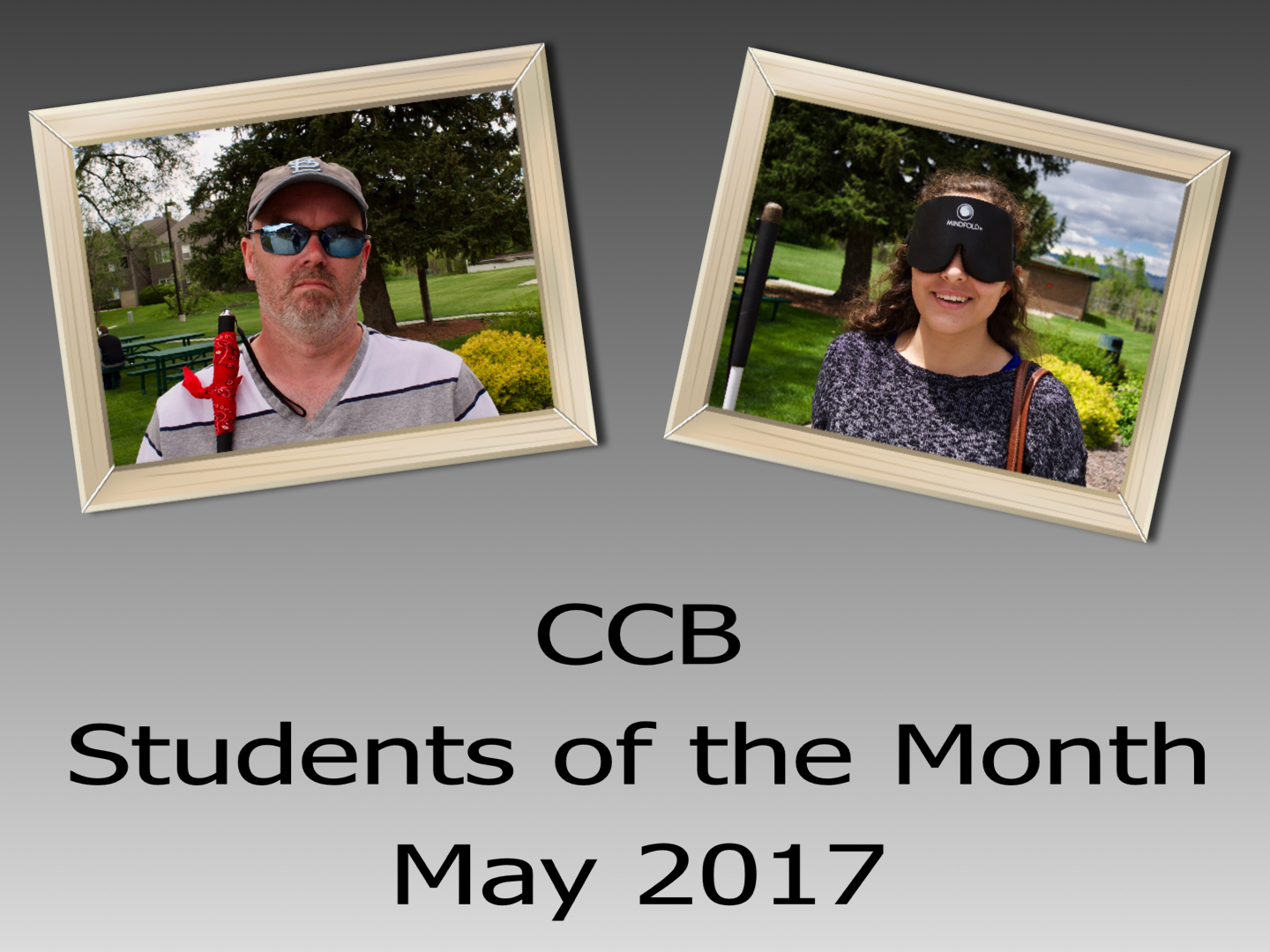 Dugan (left) and Ceci (right) were chosen by CCB staff to be May's Students of the Month. Each received a $5 gift card to Romancing the Bean, the nearby coffee shop at the Littleton Downtown Station.
Dugan is from St. Louis, and was recognized for the hard work and determination he has shown in his first two months. "I know it wasn't easy for you when you first started Dugan," said Director Julie Deden, "but kept at it and kept at it and it shows in in the skills you've gained already!"
Ceci is from Mexico, and previously attended our Middle School Program two different times. Of course, that was quite a while ago, as she's now ready for college! Ceci was selected because of her always-positive attitude, willingness to take on new challenges and also to assist new students as a mentor. There's always an aura of fun and anticipation of learning something new surrounding Ceci.
Great work Dugan and Ceci! We're proud of you both!