Confidence Camp/BELL Academy
–
June 12, 2023 – June 23, 2023
Confidence Camp/BELL Academy
Dates:

June 12 through June 23

Ages:

5 to 10

Location:

Colorado Center for the Blind
2233 W Shepperd Ave.
Littleton, CO 80120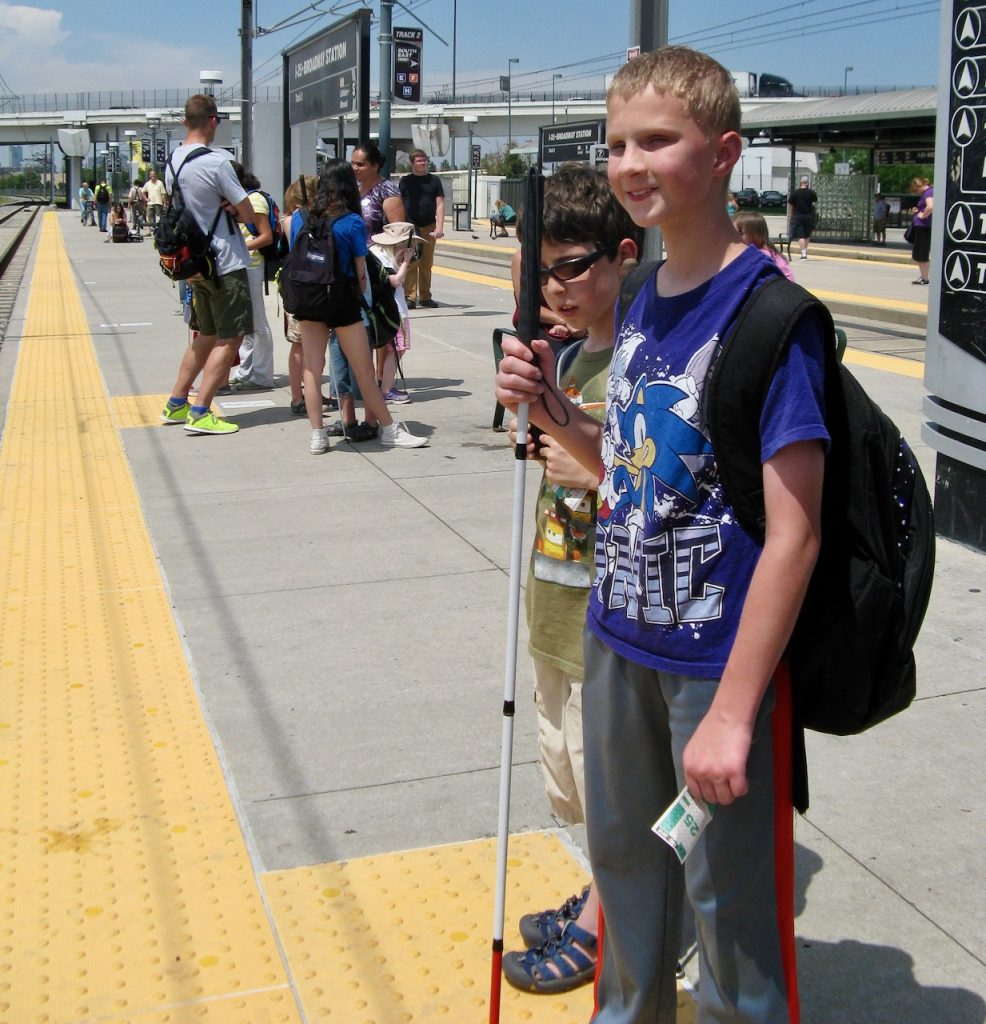 Program Description
This two-week day program will be filled with learning, challenge and fun. Your child will meet competent blind role models who will work with the kids on cooking, cleaning, Braille, independent travel and technology. The kids will learn how to take the bus and use the light rail. They'll have fun swimming, rock climbing, making a tactile art piece and going on exciting field trips.
Información del programa en español.
If you have any other questions, contact Chaz Davis at (303)778-1130 extension 212 or email cdavis@cocenter.org
Colorado Center for the Blind
2233 W. Shepperd Ave.
303-778-1130