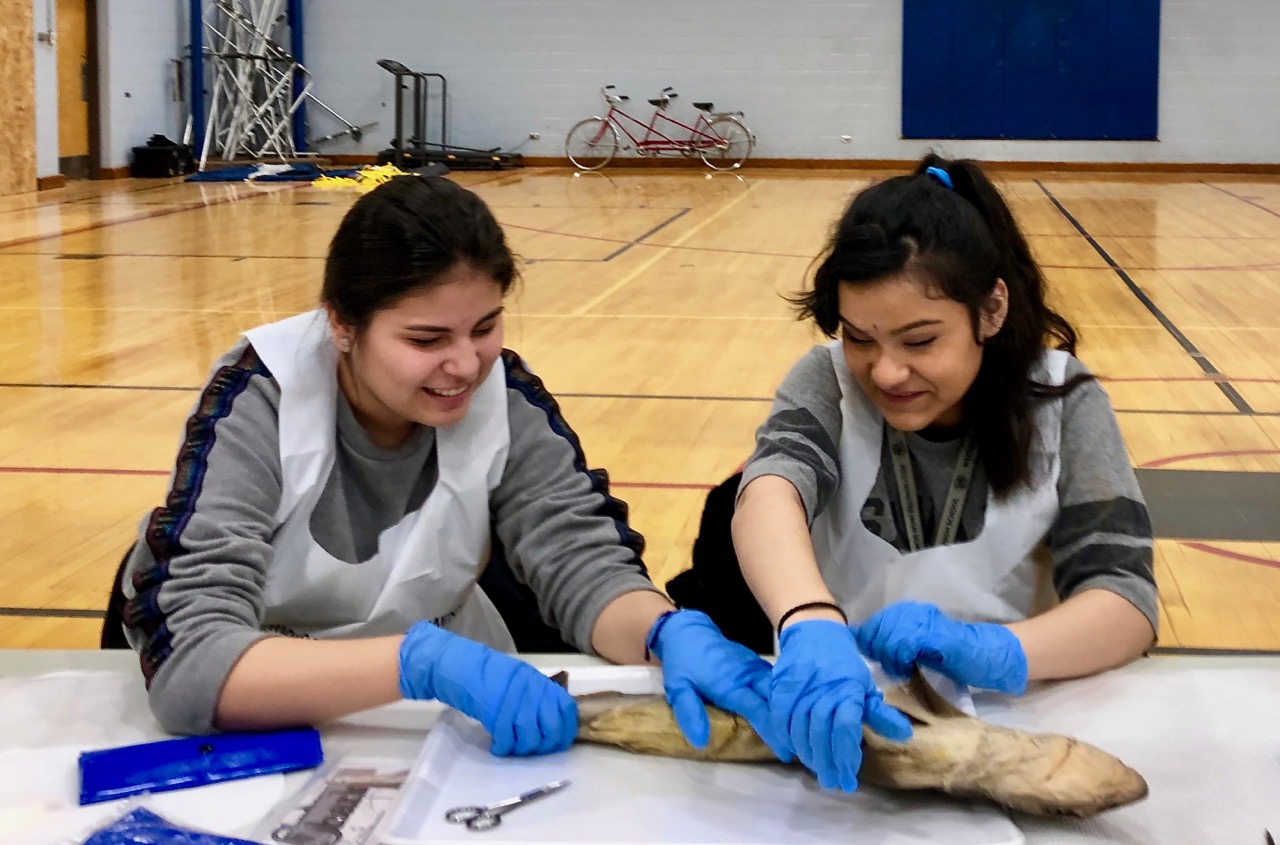 These Denver high school students, Deya and Alma were two of the dozen middle school to college prep students who experienced all the sensory data of a spiny dog shark when they opened one up today at the Center.
Well, except for taste.
Thanks again to Arapahoe Community College's Biology Professor Terry Harrison for leading these blind students through a meaningful lesson about anatomy – a lesson with the side benefit of learning that vision isn't the only sense with which to do real science!