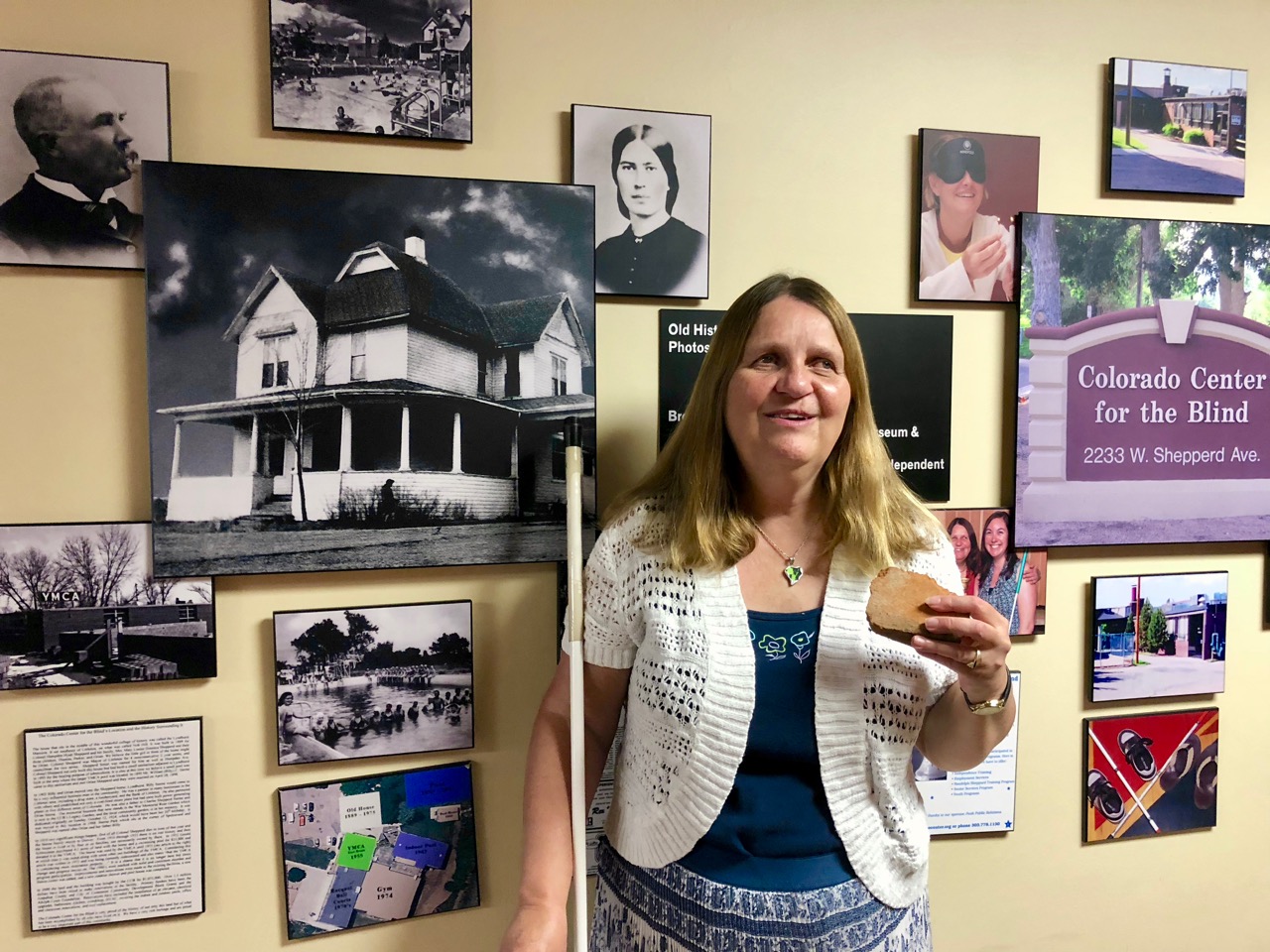 That's right, as part of our parking lot construction project, power will be cut to the building on Friday, August 24 so that the new, entirely underground electricity cables can be linked up to the building and Xcel Energy's trunk line. That means more than just no lights, which isn't a big deal to us anyway. It also means no computers, fire safety alarm or telephones. In fact, our phones will just ring and ring because the answering and voice mail system run on a computer in the building.
Oh yeah, it also means no WiFi! Ask yourself, what can you get done without WiFi? Even drinking a cup of coffee feels weird without WiFi.
As a result of the power shutdown, our Seniors won't be meeting this Friday.
No Day Off for ITP
Instead of coming to the Center on Friday morning, our Independence Training (ITP) students and staff will conduct classes from our apartments on S. Lowell Blvd., including apartment inspections, travel in the area and Braille and Tech classes.
We are putting our electrical utilities underground now because we have everything dug up anyway. Eventually, Xcel would likely have wanted us to bury the electrical stuff, so we're getting ahead of that and saving money and another mess down the road. After the electrical is reconnected on Friday, we'll also have the large, rather unattractive utility pole removed.
The fire and security systems will go back on-line by the end of the work day on Friday, but computers, phones and WiFi won't come back on-line till Monday morning.
Construction Updates
Expect the unexpected whenever you start digging. That's the category to put the status of our water main from the street, which was not buried at the proper depth, and not even below the frost-depth of three feet in some places. On the more fun side, excavators also discovered a portion of the foundation of the Lyndhurst Mansion that stood on the site in the first half of the 20th Century, and was the first, though short-lived home of the YMCA on this lot.
We endured a day without water last week, but the water line from the street has been replaced and buried at the proper depth. That, along with a couple of heavy rainstorms in late July that were timed perfectly with an exposed crater of dirt, have pushed back the finish date till sometime in October. The rains turned the whole thing out there into Littleton's biggest mud puddle, keeping workers and equipment on the sidelines for days at a time. The big tamping machines were finally able to get to work last week, rattling windows and giving us all a foot massage in the meeting room as we enjoyed Nick's graduation meal on Friday.