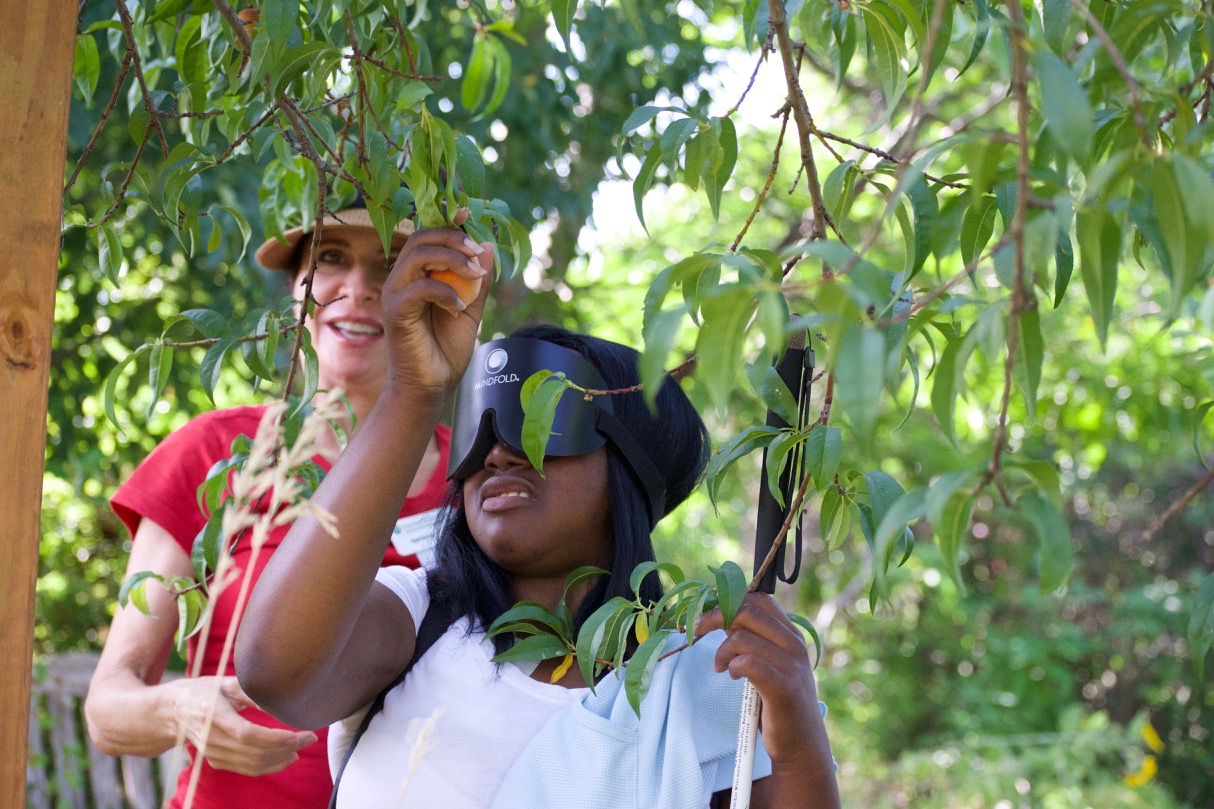 During the latter part of August in Colorado, and into the first week or so of September, we are all going crazy about Western Slope peaches. They are big, they are juicy, and they are to die for. They are in the supermarkets, the farmers' markets and many from the Front Range make the trip across the Divide to get a case or two, and maybe even attend the Palisades Peach Festival. They end up in cobblers, pies, crisps, freezers, and we have heard at least one reported instance of homemade peach ice cream. Some folks never get around to any of that, but eat as many as two to four fresh peaches a day during this period.
Well, they aren't Palisades peaches, but they are from our very own peach tree. The day after labor Day students in Jen and Eliza's morning Braille classes harvested peaches from the tree in our Legacy Garden. There were some other things to harvest, too, so we thought we'd share a few of the photos from that morning with all of you.
Thanks as always to our Colorado Master Gardeners!