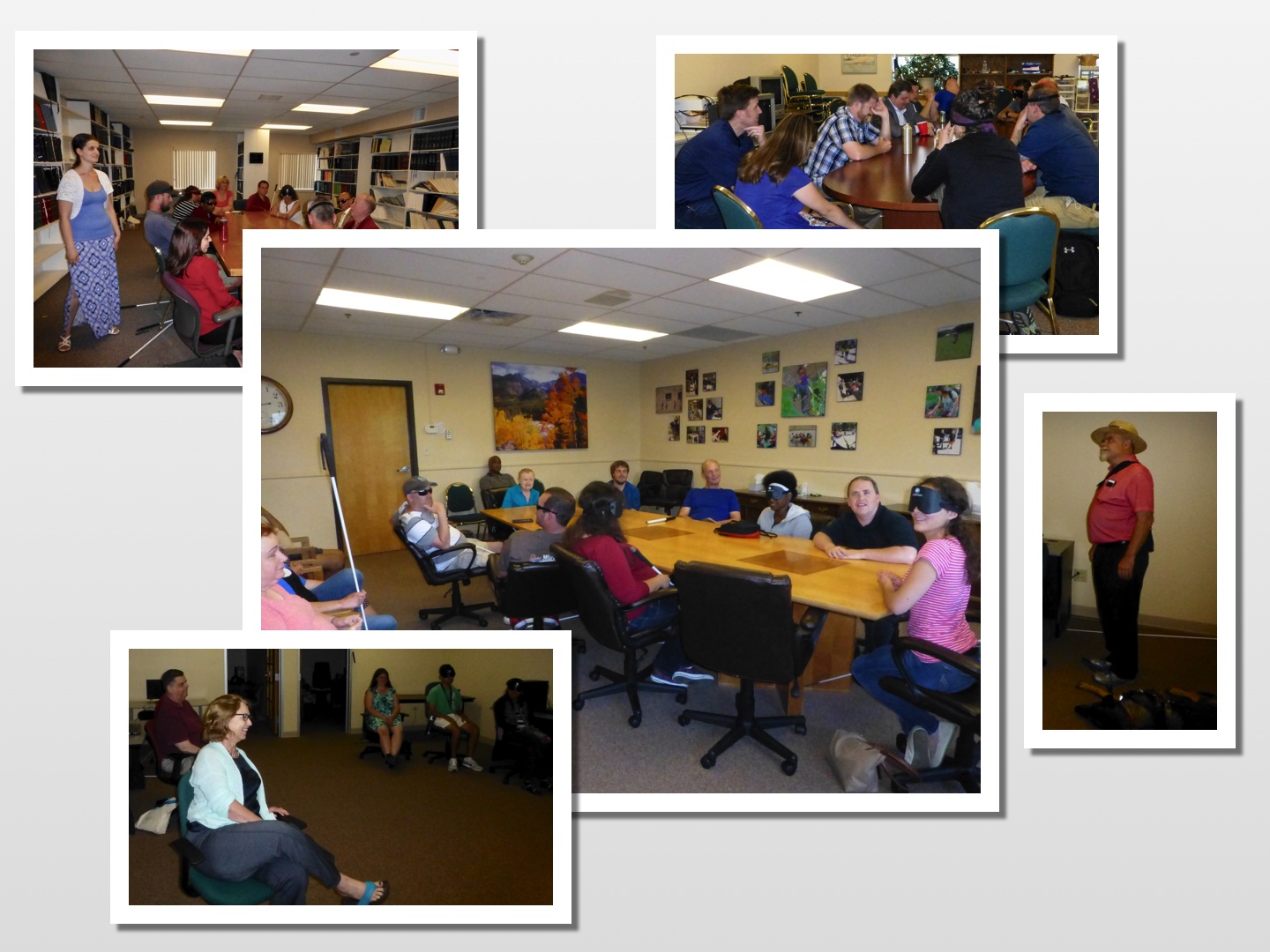 The Colorado Center for the Blind received word in May that we had been recertified by the National Blindness Certification Board for another three years, and that we received the first-ever score of 100 percent following the onsite review. That news was reported last week to the CCB Board of Directors!
Our distinguished Board of Directors met here at the Center on June 2 and 3 to hear how things are going, to discuss both the immediate and the more distant future of programs and growth at the Center.
Board members made a quick tour of the McGeorge Mountain Terrace apartments to see some of the improvements we've made in the five years since we moved in. Friday evening Julie, Duncan, Brent and Christina prepared a meal for the board and the staff so that all could spend time together. On Saturdday morning, our summer staff prepared a brunch for the board.
But the most important agenda item was the meetings on Friday afternoon between board members and our students. Students got the chance to meet several members of the board, most of whom are long-time leaders in the National Federation of the Blind as well as in their respective professions, in small groups. Likewise, students had the opportunity to talk about who they were, how they came to be at the Center and how things were going. Without a doubt, this was one of the weekend's highlights for members of the board!
Of course, for the rest of us, the highlight was having the board with us!
The NBPCB has an approval process for orientation training centers who utilize Structured Discovery methodology throughout their programs and a consumer-focused approach.