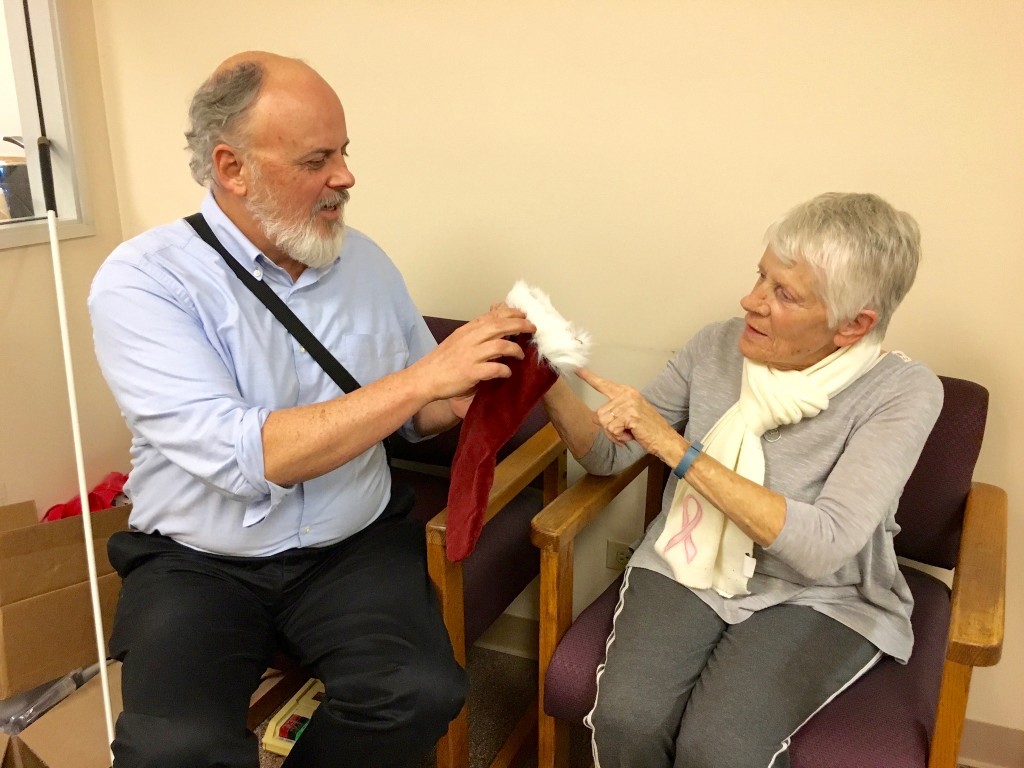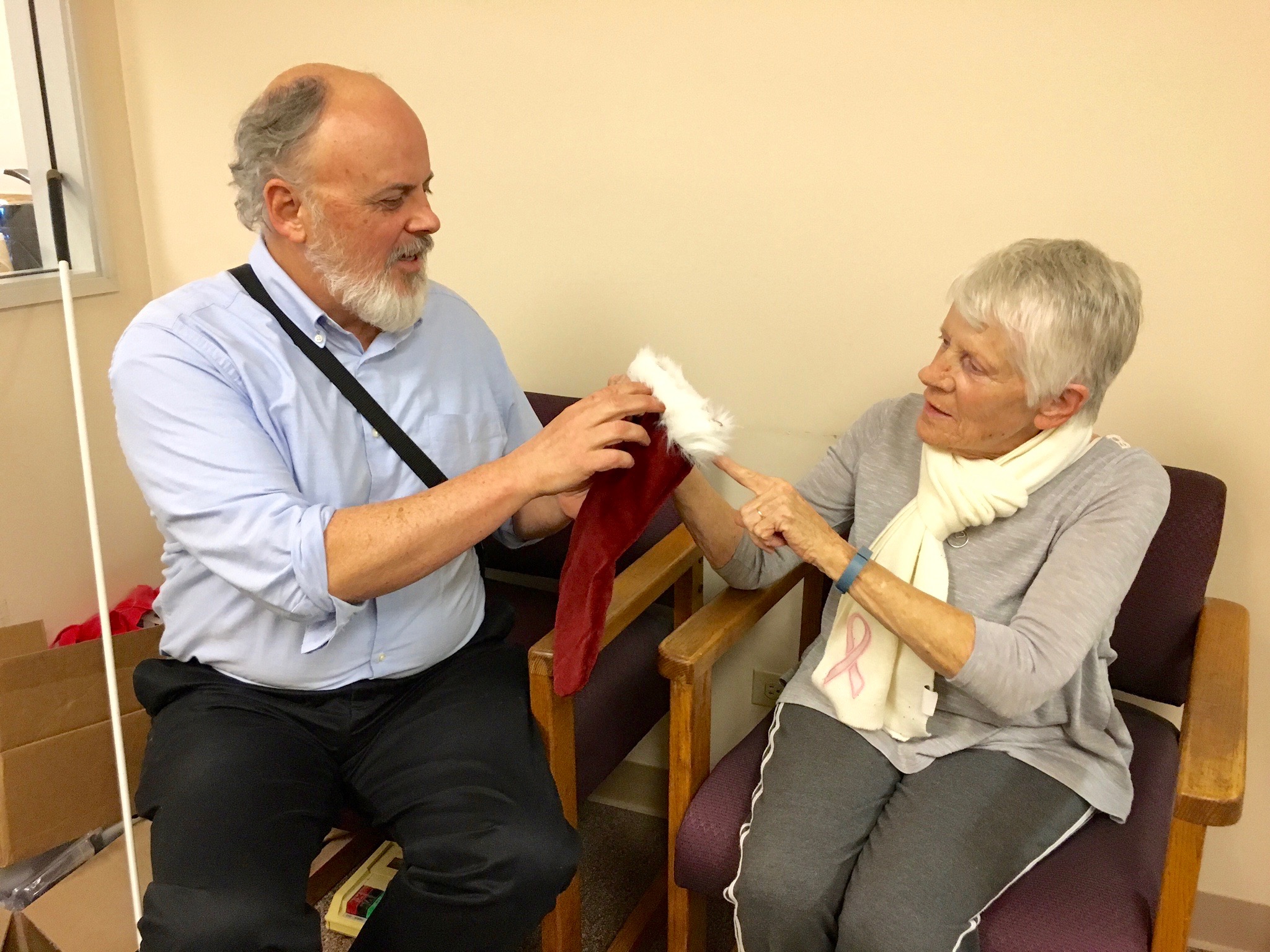 While we received exciting coverage on 9News at the Center along with National Sports Center for the Disabled (NSCD) for Colorado Gives Day, and tracked our total as it rose, Tuesday, December 8 was a lot like every other day at the Center.
That is, business as usual while potentially life-altering – one small step at a time.
That was certainly the case for our senior program. Duncan Larsen, Senior Services Director, and Senior Volunteer Janet Williamson appeared in the final of seven live segments from the Center on the morning of December 8. That final segment with 9News reporter Tarhonda Thomas focused on Seniors and vision loss, and the services the Center provides for seniors. Then the camera went off and there was a lot of hand-shaking and thank-yous and the truck pulled away. A few minutes later, Janet was back in the Senior Resource Room helping fellow seniors to learn Braille, just like any other Tuesday, and Duncan was getting ready for the Tuesday morning group.
As it happened, a new couple came that morning. The group went around the table, each introducing him- or herself and stating why they were there. When it came to the newcomers, the emotion was obvious for at least one of them.
"I just want to assure everyone," said the newcomer, "that these are tears of joy."
For our Senior Services staff members, as well as the seniors who come each week, it was another of those moments of awe and recognition at the importance of what we share at the Colorado Center for the Blind.
Another of those moments came later that afternoon. Tuesday afternoons Duncan leads a new sewing class for seniors who are interested. Afterwards, Judy proudly showed me the Christmas stocking she finished that day.
"For a grandchild?" I ventured.
"Great-granddaughter," she replied. "She's 18 months."
Duncan quickly filled me on on a little back-story. Judy brought in some old curtains she wanted to fit to a different window. She cut and sewed the hem, then wondered what to do with the remaining red material.
"It's just wonderful to have someone (like Duncan) who who has the patience to work with you and teach you," she said.
Judy had sewn before becoming blind, and this stocking for her great-granddaughter carries on a tradition of sorts.
"I sewed one for my granddaughter when she was a baby," she revealed, "and it's the only one she's ever hung up for Christmas."
Bet this one's going to be just as well-loved.