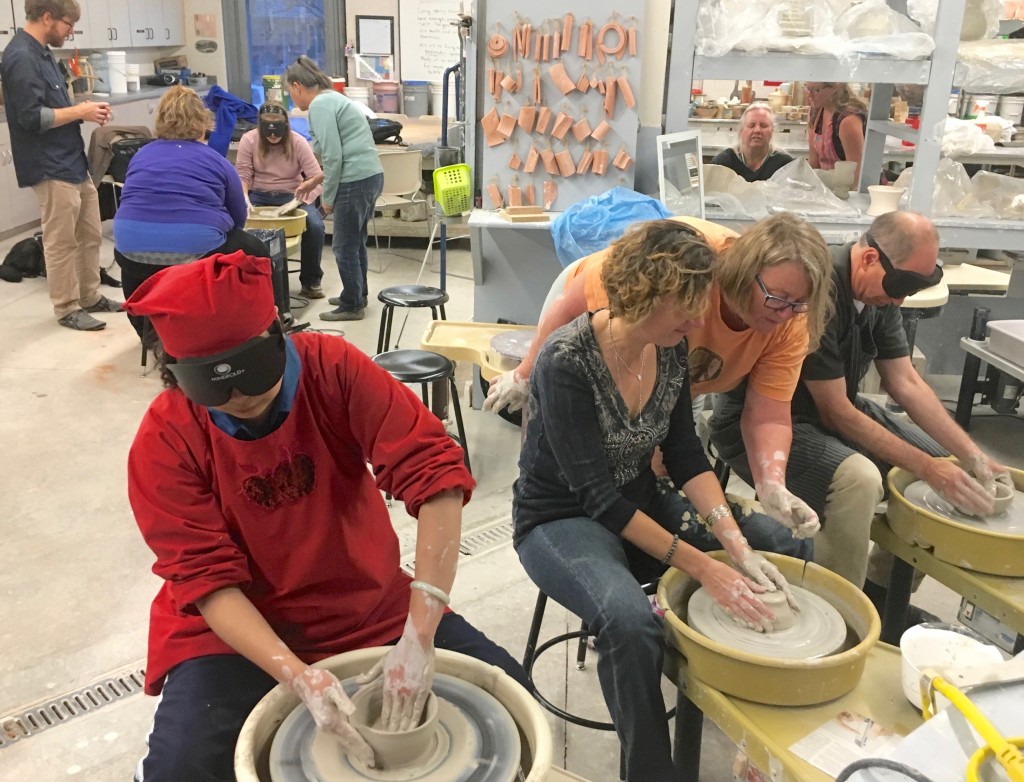 For nearly two decades, Colorado artist Ann Cunningham has
been teaching art classes at the Colorado Center for the Blind. Initially drawn to us because she was curious about how blind people experience art (such as the stone carvings she produces), she has become one of North America's leading teachers, advocates and innovators with respect to access to the arts for the blind – both as observers and creators.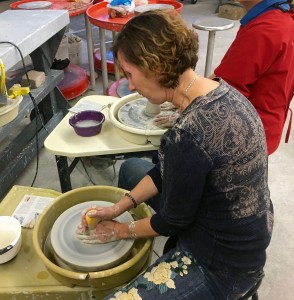 So when Nathan Abels, painter and faculty member at Arapahoe Community College's Art Department, called last year to talk about a nontraditional painting assignment he was planning, it was natural that Ann and he would find plenty to talk about. Basically, Nathan was curious about very similar things that have informed Ann's art and her investigations for years: How might blind people experience this new wave in the painting world that incorporated more than pigment?
That assignment and collaboration culminated in last November's showing of student tactile paintings at ACC's Jantzen Gallery in the Art and Design Center on November 14. It was an exciting evening for us and for the student artists, many of whom later donated their paintings to the Center.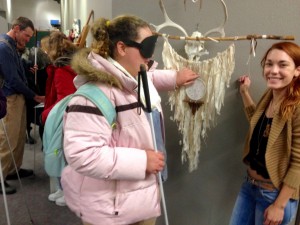 In truth, we had a hard time keeping our hands off the works in the gallery which, of course, was the point.
This year the collaboration involves clay, the wheel and the kiln, but includes both an ACC ceramics class and CCB students (and at least one staff member) working alongside them.
And there will be another show. "Shared Visions" will open at the Colorado Gallery of the Arts at ACC November 19 from 5 to 9 p.m. and November 20 from noon to 5 p.m.
It's another great collaboration with our neighbors at Arapahoe Community College! Come out and join us on the 19th!