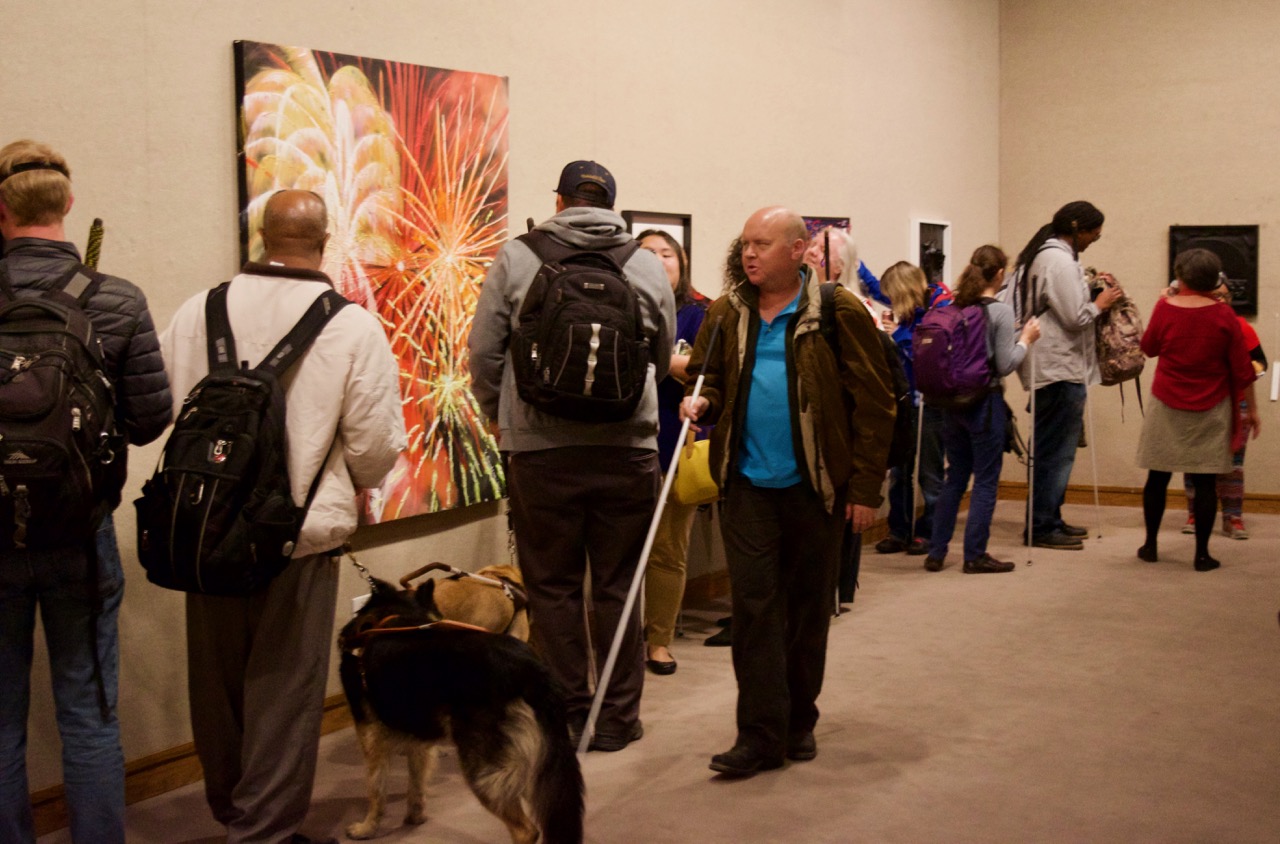 Editor's Note: Here's the announcement from ACC for this year's "Shared Visions" tactile art exhibit. It's the fourth year we collaborated on this event, and a highlight of the fall for our students and staff. The show will include work by CCB students and perhaps from one or two staff members as well. Worth checking out!(Photos by Mike Thompson.)
Arapahoe Community College to host Shared Visions tactile art exhibit
LITTLETON, Colo. (Oct. 24, 2017) – Students from Arapahoe Community College and the Colorado Center for the Blind will present a collaborative and fully-accessible exhibit of multi-sensory and tactile art entitled "Shared Visions" from Nov. 9-22 at the Colorado Gallery of the Arts at ACC.  Festivities include an opening reception on Thursday, Nov. 9, from 5pm-8pm.
Admission is free and the exhibit is open to the public. Hours of operation are Monday – Friday from 9am – 5pm (open Tuesdays until 7pm; closed on weekends).
For more information, or to inquire about accommodations, please contact ACC Art Faculty / Drawing, Painting & Design Area Coordinator Nathan Abels at nathan.abels@arapahoe.edu or 303.797.5862.
— www.arapahoe.edu —
contact: Jeff Duggan
ACC Communications Coordinator
jeff.duggan@arapahoe.edu